The most important and most neglected part for Civil Services Preparation is answer writing. It is not about HOW MUCH YOU STUDY but CAN YOU WRITE within word limit and time frame. Oracle IAS, an institute for UPSC preparation in Dehradun, brings to you daily answer writing practice to improve your writing skills. Today's questions are from paper-3(Economics) of UPPCS Main Exam Syllabus.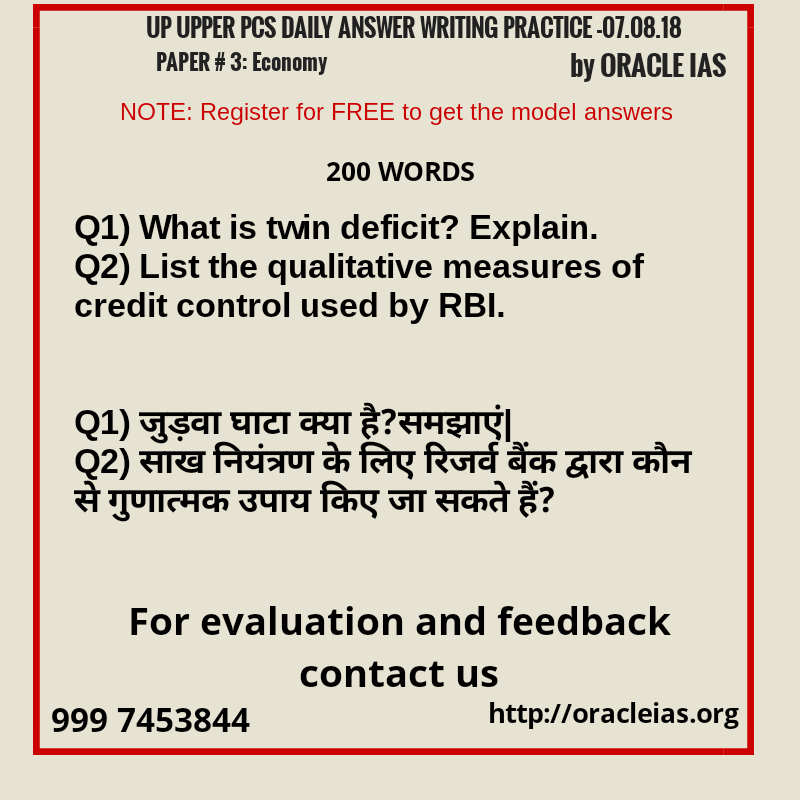 Register here: click here
Please post your answers in the comment section for peer review.
कृपया आपस में उत्तरों की समीक्षा के लिए अपने उत्तर टिप्पणी में पोस्ट करें ।
Contact us for:-
IAS preparation in Dehradun
PCS preparation in Dehradun
Current Affairs classes in Dehradun
For getting detailed feedback on your answers and improve answer writing
Phone Number:- 9997453844.