NCERT notes PDF – The UPSC paper is becoming complex each year and there is a growing myth that the syllabus incorporates 'everything under the sun'. We have seen students slogging year after year and making there preparation more complex and harder. There is a deluge of material available online that aspirants continue to download and keep it as repository, with a belief that they will go through it someday. Alas ! that day does not arrive. We have also noticed that aspirants have tendency to ignore basic books like NCERT for UPSC  and jump directly to mainstream books. (GC Leong, Laxmikanth etc.).
The KISS principle — Keep It Simple Stupid
"Don't make the process harder than it is." — Jack Welch
The solution lies in keeping your preparation as simple as possible. There is certain key ingredients that will ensure success in the UPSC/PCS exam.  The key basic ingredients are as follows:
Studying NCERT for UPSC books thoroughly.
Studying (not reading) one national news paper daily (The Hindu, Indian Express – Explained and editorial section).
Making concise notes.
Taking tests and answer writing to check your conceptual clarity.
Revise, revise and revise.
(PS: You need supplementary material for cracking UPSC)
Why NCERT for UPSC?
When we talk about various  competitive exams in India, particularly for government jobs, NCERT for UPSC books become the building blocks for the edifice of your preparation. Infact for PCS examination NCERT books are more then enough (UKPCS, UPPCS). Even the renowned books that are available in the market are derivative of these NCERT. (both old and new NCERT). 
Moreover, the NCERTs have been scientifically written. The level increases gradually with every class. They are very easy to comprehend with the narrative woven around the concept.
Which NCERT for UPSC to study?
Class
Textbooks
6th
History: Our Past

Geography: The Earth Our Habitat

Polity: Social & Political Life I

7th
History: Our Past – II

Geography: Our Environment

Polity: Social & Political Life II

Science: Science – Class VII

8th
History: Our Past III – Part I & II

Geography: Resource and Development

Polity: Social & Political Life III

Science: Science – Class VIII

9th
History: India and the Contemporary World-I

Geography: Contemporary India – I

Polity: Democratic Politics Part – I

Science: Class IX

Economics: Economics

10th
History: India and the Contemporary World – II

Geography: Contemporary India – II

Polity: Democratic Politics Part – II

Science: Class X

Economics: Understanding Economic Development

11th
History: Themes in World History

Ancient India (class XI) by RS Sharma

Medieval India (class XI) by Satish Chandra

Geography:

Fundamentals Of Physical Geography

India- Physical Environment

Economics: Indian Economic Development

Sociology: Understanding Society

Political Science: Indian Constitution at Work

Indian Culture:

An Introduction to Indian Art

Living Craft Traditions of India (Chapters 9 & 10)

12th
History: Themes in Indian History

Modern india by Bipin Chandra

Geography:

Fundamentals Of Human Geography

India – People & Economy

Economics: Introductory Macroeconomics
Free NCERT gist-summary pdf 
---
NCERT Revision Quizzes :
The NCERT Quizzes included in the UKPCS Prelims Test Series 2023 package are the perfect way to revise and reinforce your knowledge of the static portion of the exams. With more than 250 quizzes covering every subject from NCERT Class 6 to Class 12, this package is the best way to revise all the facts from NCERTs, as they are the major source for the static portion of any civil service exam, including UKPCS. We have formulated more than 10000+ MCQs along with detail answers.
Each quiz contains between 30 to 100 questions, providing a comprehensive review of the material. The quizzes are designed to test your understanding of the concepts covered in the NCERTs, and will help you identify any areas where you may need to focus your studies.
Mode- Online
Each quiz is has a timer and detail answers are provided at the end of the test.
Cost of the program: Rs. 999/-  Rs. 499/-
To enroll whatsapp/call –>9997453844
---
How does ORACLE IAS cater to NCERT for UPSC?
NCERT have been incorporated in the pedagogy method of ORACLE IAS from its inception. We cover all the NCERT for UPSC stated above in our class curriculum. Apart from that weekly tests are also conducted based on NCERT books.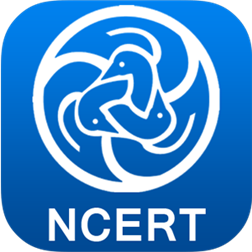 ---
About the faculties:

Hemant Bhatt : One of the founders of Oracle IAS, Mr. Bhatt is an engineer from College of Technology(Pantnagar) and has worked in Singapore before returning and writing 5 UPSC mains back to back and multiple interviews. He has also pursued postgraduate studies in Social Sciences from Sciences'Po, Paris.

Pawan Pandey : Pawan is a co-founder of Oracle IAS. An engineer by training, he has also served with the govt of India for a few years. He has written multiple UPSC and PCS mains and given multiple interviews at the Public Service Commissions.

Mohit Chakwal: Mohit is a civil engineering graduate from IIT- Kharagpur. After a short stint in the corparate world, Mohit entered the civil services prepartion. He has written multiple UPSC Mains along with two interviews.

Shekhar Chowdhary : Shekhar cleared many govt exams, including UPPCS 2014 (final selection) and after serving  few years with Govt of UP, is now currently an Assistant Professor at Kalinga University, Raipur. A national topper in NET exam, he is also pursuing PhD in Public Administration from Jindal University. He has written multiple UPSC mains.

Abhishek Pandey : Abhishek Pandey is a postgraduate in Political Science from Allahabad University and got selected in UPPCS 2020. He is currently posted in Gorakhpur. He has written multiple UPSC and PCS mains with Hindi optional.

---

Contact:

Call/WhatsApp 9997453844 for details

Join Our Prepartion program: