Apart from offline courses at our centers in Dehradun, we now also provide on demand online video courses and test series for UPSC and PCS exams on our Learning Management System. 
Crack UKPCS 2023 with Oracle IAS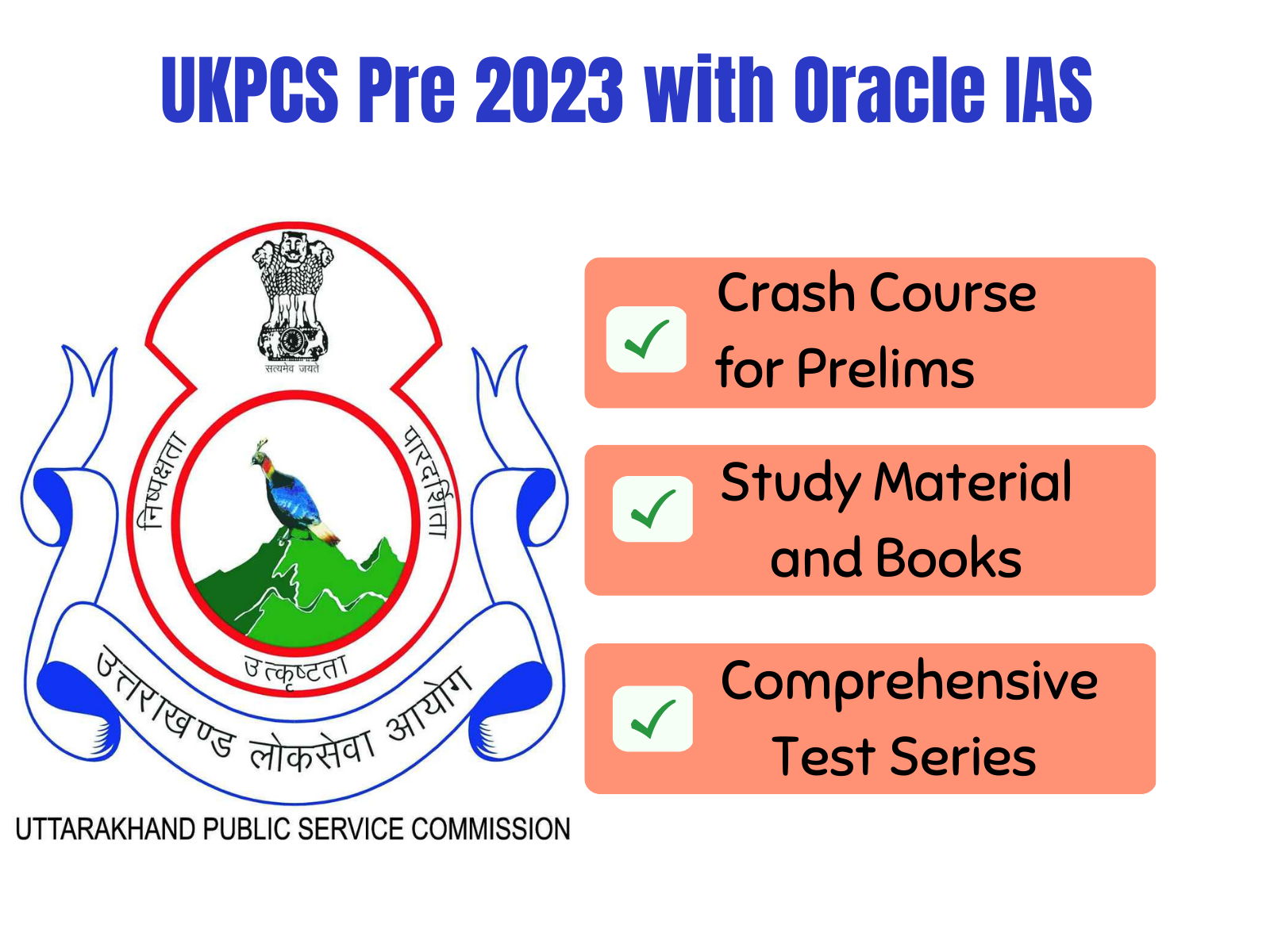 Trusted by Hundreds of Students

"
Classes cover strictly to the syllabus and targetted in the exam point of view. Communication skills and knowledge of mentors are excellent which plays a major role in creating interest on the subject."
"
Oracle is motivating and guiding the candidates in tune with the dynamic strategy to crack the civil services. Always coming up with great initiatives to simplify the preparation and learning process. Sincerity, punctuality & hard work of the mentors are some of their peculiar qualities.
Nitin Dhaania, Selected in RBI and UKPCS
"
Finest institute catering to the civil services aspirants in the town...The mentors are simply amazing...they follow a holistic approach for course completion providing abundant doubt clearing sessions...the material provided is also of good quality!!!
"
Dikshant Manori, Selected in UPSC EPFO and UKPCS

"Oracle IAS is a brilliant initiative for students preparing for UPSC and State civil service exams. It is the only institute that competes very good mentor organisations around the country. I belong to bageshwar and a part of many of their initiatives and it is very much useful. Right now oracle team is helping me in daily answer writing feedback for UPSC mains 2018 and uppcs prelims 2018.
The mentors are very accessible and experienced, responsive and helping.
If you looking for a right place to start the prepration or need guidance, Oracle IAS is certainly a great choice."
Kumkum Joshi, Selected in UPSC CSE and topper of UKPCS
Dehradun's Best Civil Services Institute
Our faculties have a cmbined experience of 30+ years in training Civil Service Aspirants.
We have regularly produced toppers in the Uttarakhand PCS exams and a number of our students have made it to  the final list of CSE.
We have a partnership with UPES, one of the best universities in north India, for training its students for civil services.
At Oracle IAS, we do not rest on our laurels. We have created and institutionalised a process that ensures that you get the best Civil Services exam training at one place. 
Apart from teaching and helping you learn the concepts, by rigorous testing, we also ensure that you retain them and can reproduce with confidence.