Attention all aspiring UKPCS Prelims 2023 candidates! We at Oracle IAS are excited to announce a new batch for Uttarakhand PCS Pre Exam 2023, starting on 9th Feb, 2023. This batch will be held in-person at our Dehradun center, and these UKPSC online classes will also be available through our Learning Management System (LMS).
As you may already know, the Uttarakhand Public Service Commission has announced that the PCS pre exam 2023 will be held on July 2, 2023. This is the perfect opportunity for you to start preparing for the exam and increase your chances of success.
---


---
Eligibility for UKPCS Prelims 2023:
Age
The age limit for Uttarakhand PCS Pre 2023 exam is 42 years.
You should be at least 21 years to write the exam.
The age would be counted as on July 01, 2023
For SC/ST/OBC/PH/ FFD/ExArmy there would be a relaxation of 5 years in maximum age limit i.e. 47 years.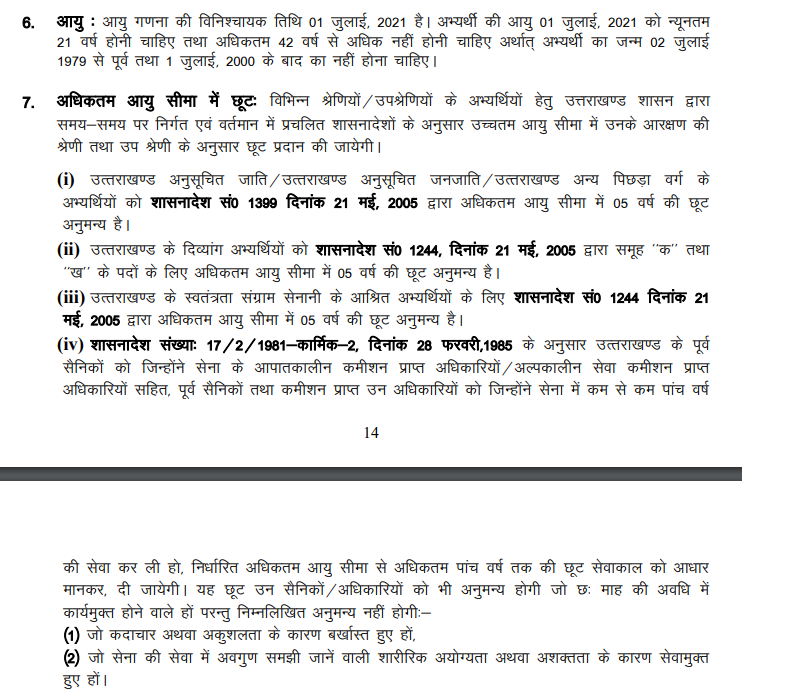 Education
You should be a graduate from any university in India.
There would be seperate educational qualifications for specialised posts.
Physical standards
For some posts like DSP, there are some physical standards required. You can see the same from below(as given in 2021 notification).
---
Syllabus for UKPCS Prelims 2023:
To clear UKPCS 2023 prelim exam, it is important to know the syllabus. The official syllabus of the exam is given below for Paper 1 as well as Paper 2.
Syllabus : Paper 1
So, paper 1 is for the General Studies and on the basis of marks you get there, you will get to the next stage(mains exam).
Please note that marks of paper 2 are not counted towards cutoff for pre exam.
However, you need to score at least 33% in paper 2 to qualify pre exam.
For the final result(after interview), marks from neither paper 1 nor paper 2 of pre exam are counted.
Paper 2
---
Previous years question papers
2012
2016
2021
---
Classroom Programme and  UKPSC Online Classes for UKPCS Pre 2023 by Oracle IAS, Dehradun
In continuation of our past efforts to aid aspirants in their preparation, this time we would like to present our 'Uttarakhand PCS PRELIMS 2023' (online/offline Classes + Ukpcs test series +Uttarakhand PCS crash course) to assist aspirants in covering Uttarakhand PCS Prelims syllabus in a comprehensive and a strategic manner.
This programme would cover the completesyllabus of the  Upper Uttarakhand PCS 2023 exam.
FEATURES OF THE PROGRAM :
Mode : Online and Offline. All students will have access to  recorded lectures of past classes available at our state-of-the art Learning Management System. These UKPSC online classes will cover every aspect of the exam.

Program will include 200 hours of  lectures online targeted towards helping aspirants to cover Uttarakhand PCS Syllabus. The students may access and download the videos and attempt test series as per there convenience.

We would also post concise printed material of around 700 pages for revision purpose which will be helpful in preparation of pre exam.

The classroom programme will include everything we offer : lectures, books, material and test series(details below). 

The program will also cover Current Affairs (Jan 2022- March 2023) and Uttarakhand Specific GS.

Dedicated number of study hours per subject are as follows:-

| | |
| --- | --- |
| Subject | Time Allotted |
| History | 35 hours |
| Geography + Environment | 35 hours |
| Science + Computer | 35 hours |
| Polity + Economy | 35 hours |
| Uttarakhand Specific Module | 25 hours |
| Maths + Reasoning + Current Affairs | 40 hours |
| Total Duration | 205 hours |
Test Series and Practice Questions
The test series will have 28 tests(20 subject wise and 8 full length), coverning the entire syllabus.
We are also providing 10000+ MCQs pracice questions based quizzes on NCERTs for test series and full course students. These will help you revise two hours daily over a period of 3-4  months.
The test series and questions will be on our LMS and will be timed conservatively so that you experience the pressure as in the real exam.
Current Affairs (Jan 2022- March 2023) PDFs will also be provided with test series.
Our two best selling books for UK Prelims:
Study Material & Books
We have 2 bestselling books for Pre exam :Uttarakhand 2023(to be revised and published in January, 2023) and Uttarakhand Past Papers(MCQs). 
The pre exam in Uttarakhand requires a lot of study and it becomes difficult to retain lots of facts without revision. So, we are bringing out a concise revision material of about 700 pages (in 7 booklets) for easy revision. 
The study material and books are included in complete course.
---
Cost of the UKPSC Online Classes for Prelims 2023 :
Full Program Cost:

Online : Rs. 16000 /- (Class Lectures) + Rs. 5600/- (Test Series + 10000+  NCERT MCQ Quizzes) + Rs. 2100/- (Study Material+Books) = Rs. 23700/-                          

Rs. 11999/-

Offline – Rs. 19000 /- (Class Lectures) + Rs. 5600/- (Test Series + 10000+  NCERT MCQ Quizzes) + Rs. 2100/- (Study Material+Books)=Rs. 26700/-                            

Rs. 14999/-
Test Series + Books:

Total Cost=  2500 (28 Full Length Tests) + Rs. 2500 (10000+ NCERT MCQs Quizzes) + Rs. 600 (2 Prelims Books)   

= Rs. 5600/

Rs. 2199/-

Test Series Only:

Total Cost=  2500 (28 Full Length Tests) + Rs. 2500 (10000+ NCERT MCQs Quizzes) 

= Rs. 5000/

Rs. 1999/-

Study Material & Books + Test Series = Rs. 2100 + Rs. 5600 /- = Rs. 7700  Rs. 3499/-
Study Material & Books only = Rs. 2100/- (including shipping)
Only Books =  550/- (including shipping)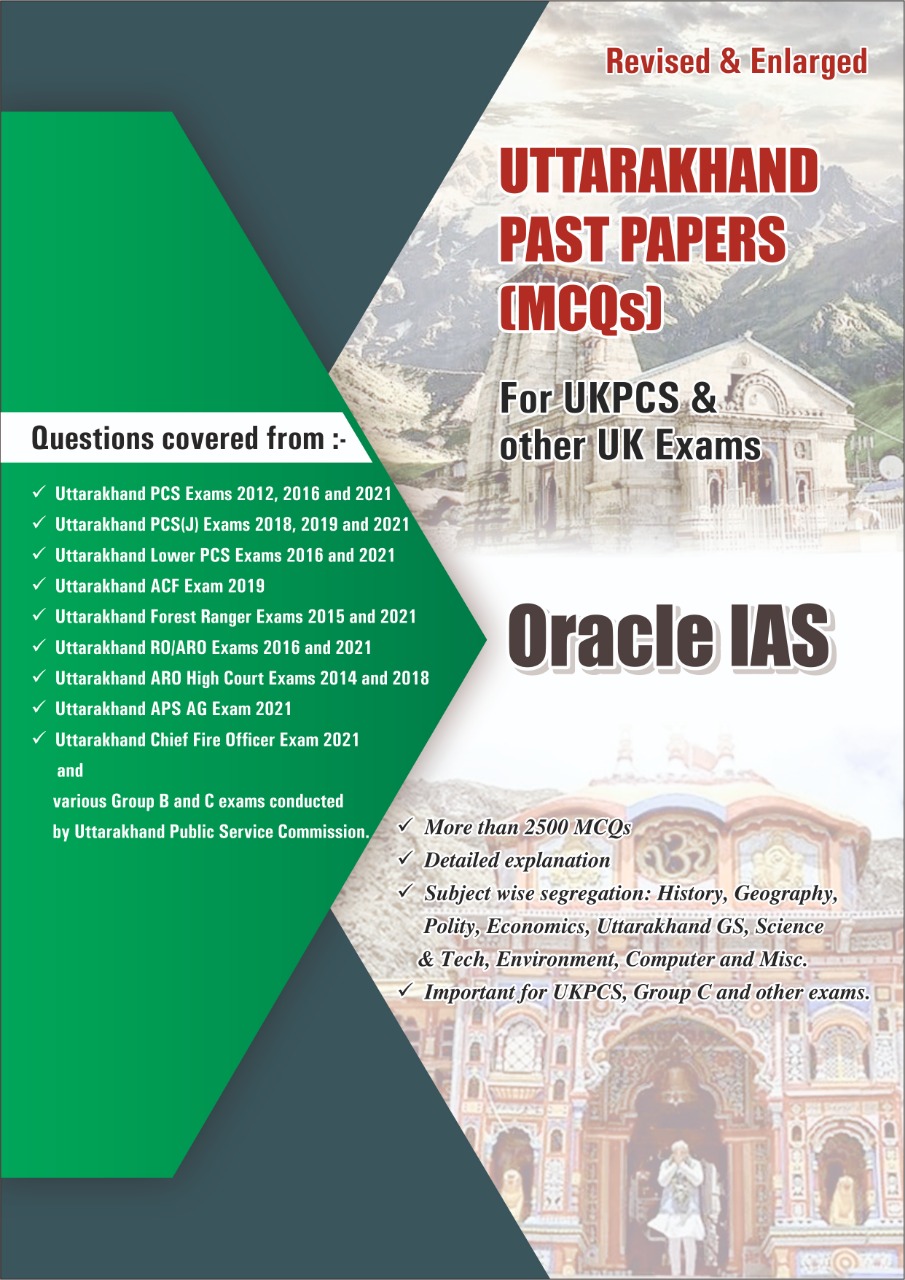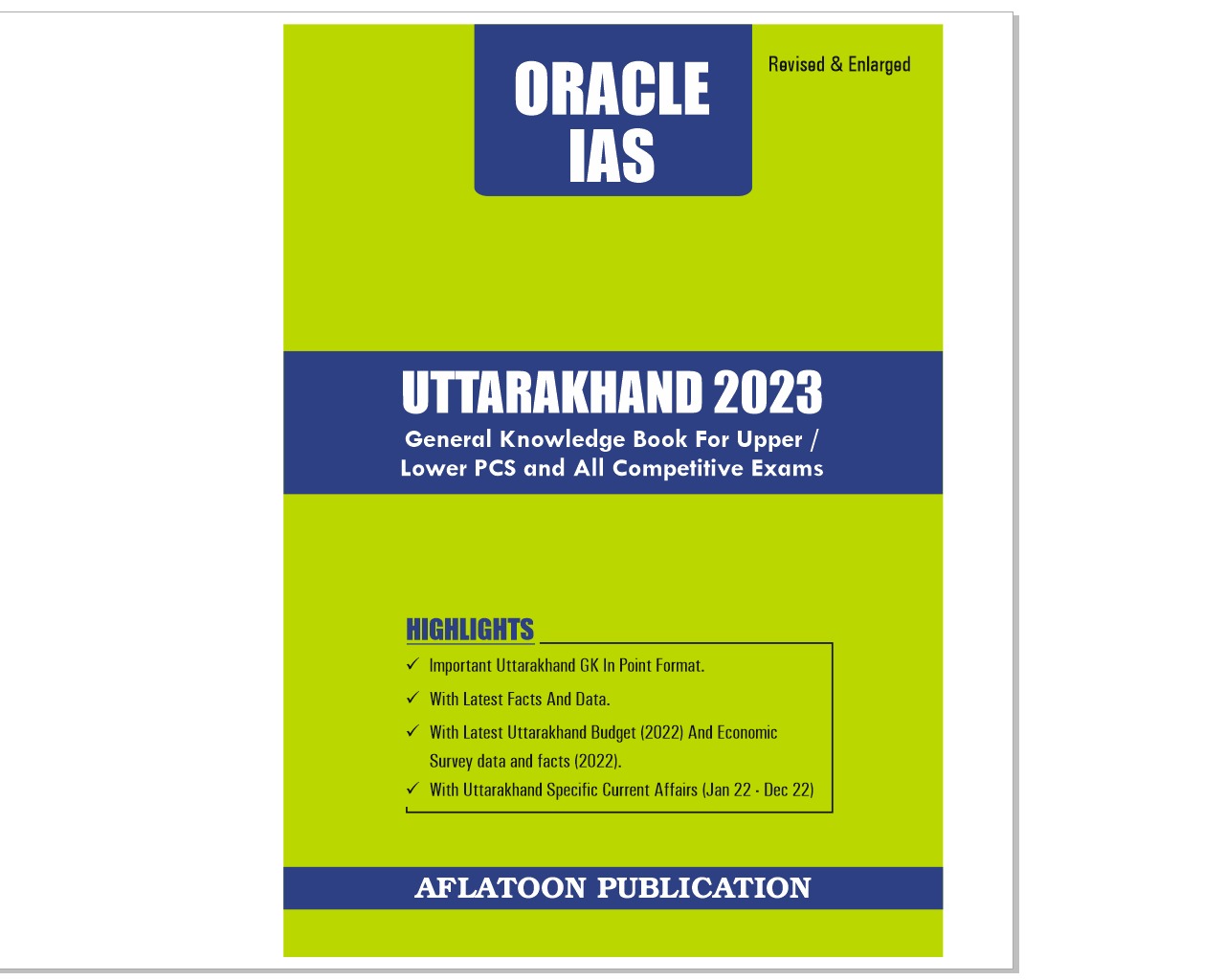 (All the above prices are including GST and shipping cost)
---
About the faculties 
Hemant Bhatt : One of the founders of Oracle IAS, Mr. Bhatt is an engineer from College of Technology(Pantnagar) and has worked in Singapore before returning and writing 5 UPSC mains back to back and multiple interviews. He has also pursued postgraduate studies in Social Sciences from Sciences'Po, Paris.
Pawan Pandey : Pawan is a co-founder of Oracle IAS. An engineer by training, he has also served with the govt of India for a few years. He has written multiple UPSC and PCS mains and given multiple interviews at the Public Service Commissions.
Mohit Chakwal: Mohit is a civil engineering graduate from IIT- Kharagpur. After a short stint in the corparate world, Mohit entered the civil services prepartion. He has written multiple UPSC Mains along with two interviews.
Shekhar Chowdhary : Shekhar cleared many govt exams, including UPPCS 2014 (final selection) and after serving  few years with Govt of UP, is now currently an Assistant Professor at Kalinga University, Raipur. A national topper in NET exam, he is also pursuing PhD in Public Administration from Jindal University. He has written multiple UPSC mains.
Abhishek Pandey : Abhishek Pandey is a postgraduate in Political Science from Allahabad University and got selected in UPPCS 2020. He is currently posted in Gorakhpur. He has written multiple UPSC and PCS mains with Hindi optional.
---
Contact:
Call/WhatsApp 9997453844 for details
Join Our Prepartion program: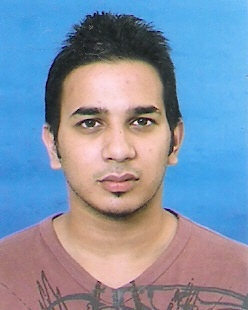 Latest posts by Hemant Bhatt
(see all)