Oracle IAS, the best coaching institute for UPSC/IAS/PCS preparation in Dehradun (Uttarakhand), brings to you daily current Affairs summary.
1. Panel urges plan to save Himalayan springs
• A NITI Aayog constituted group of experts has urged the government to set up a dedicated mission to salvage and revive spring water system in the country's Himalayan States given their vital importance as a source of water for both drinking and irrigation for the region's inhabitants.
• Spanning States across the country's north and northeast and home to about 50 million people, the Indian Himalayan Region (IHR) has been heavily reliant on these natural groundwater sources, that are under increasing threat from the urbanization caused by a constant push for development and climate change.
• Almost half of the perennial springs have dried up or have become seasonal and tens of thousands of villages are currently facing acute water shortage for drinking and other domestic purpose.
• Almost 60% of low-discharge springs that provide water to small habitations in the Himalayan region have reported clear decline during the last couple of decades.
==> Shimla crisis
• The extent of the crisis plaguing the mountainous region was recently evident when more than half a dozen districts of Himachal Pradesh and the State capital Shimla faced a severe drinking water crisis this May after major water sources either went fully or partially dry. While poor water management was said to be the key cause, according to State authorities, they also attributed reduced snowmelt and depressed flow from springs as contributors to the crisis.
• Also, with almost 64% of the cultivable area in the Himalayan fed by natural springs, they are often the only source of irrigation in the region.
• The report noted that there were also multiple sources of pollution in springs and these were due to both geogenic, or 'natural' causes and anthropogenic, or man-made, ones.
• Microbial content, sulphates and nitrates were primarily because of anthropogenic reasons and contamination from fluoride, arsenic and iron was mainly derived from geogenic sources. Coliform bacteria in spring water could originate from septic tanks, household wastewater, livestock facilities, and manure lagoons in the source area or in the aquifers feeding springs. Similarly, nitrate sources were septic tanks, household wastewater, agricultural fertilizers, and livestock facilities.
• The group recommends 'a multidisciplinary, collaborative approach of managing springs that will involve building upon the existing body of work on spring water management. The programme could be designed on the concept of an action-research programme as part of a hydrogeology-based, community-support system on spring water management.
• With over 60,000 villages in the IHR, growing urbanization – due to 500 townships and 10 cities – was increasing demographic pressure on the region's water resources.
• The task force moots an 8-year programme to overhaul spring water management. This includes: preparing a digital atlas of the country's springsheds, training para-hydrogeologists who could lead grassroots conservation and introduction of a 'spring health card'.
———————————————
2. India to take part in tsunami mock drill
• India along with 23 other nations, would be participating in a major Indian ocean-wide tsunami mock exercise (drill) on September 4 and 5, which would involve evacuation of thousands of people from coastal areas in over half a dozen states.
• The exercise, known as IOWave18, is being organised by the intergovernmental Oceanographic Commission of UNESCO, which coordinated the setting up of the Indian Ocean Tsunami Warning and Mitigation System (IOTWMS) in the aftermath of December 26, 2004 tsunami.
• The Indian Tsunami Early Warning Centre (ITEWC), based out of the Indian National Centre for Ocean Information Services (INCOIS), Hyderabad, is an autonomous institution under the Union Ministry of Earth Sciences.
• The state-of-the-art warning centre, operational since October 2007, has all necessary computational and communication infrastructure for the reception of real-time data from seismic and sea-level networks, tsunami modelling, as well as generation and dissemination of tsunami bulletins for the entire Indian Ocean region.
• The IOWave18 exercise will simulate Indian Ocean countries being put in a tsunami warning situation and require the National Tsunami Warning Centre (NTWC), i.e., INCOIS in case of India, and the National and Local Disaster Management Offices to implement their Standard Operating Procedures.
• Besides testing the SOPs and communication links at all levels of the warning chain, a primary objective of IOWave18 exercise is to enhance tsunami preparedness at community level.
• The purpose of the exercise is to increase tsunami preparedness, evaluate response capabilities in each state and improve coordination throughout the region.
• The exercise would involve the evacuation of more than 1,25,000 people from the coastal communities of Odisha, Andaman and Nicobar Islands, Andhra Pradesh, Tamil Nadu, Puducherry, Maharashtra, West Bengal, Gujarat and Goa.
———————————————
3. Isro plans to set up its first-ever overseas ground base at North Pole
• Two years after China opened a ground station at the North Pole, the Indian Space Research Organisation (ISRO) plans to set up its first overseas ground station there, primarily to augment the Indian Remote Sensing (IRS) operations crucial for civilian needs, like disaster management, and also for the armed forces.
• Isro has a full-fledged IRS programme with a constellation of earth observation satellites, with the National Remote Sensing Centre (NRSC), Hyderabad managing data acquisition and processing, data dissemination, aerial remote sensing and decision support for disaster management.
• The plan will take some time to materialize as it involves huge logistical challenges, international approvals and cooperation. Hardware installation is a complex task and challenges are tougher given the extreme weather conditions.
• With advancements in high-resolution satellite programmes, the complexity and role of ground stations have increased multifold.
• This ground station will provide an opportunity to download complete data within the same orbit and enable use of onboard resources in every orbit.
———————————————
4. Lockheed Martin to make F-16 wing in India with Tata
• The wings of Lockheed Martin's F-16 fighter jets will be produced in India, the American security and aerospace giant announced, in a major boost to the 'Make in India' initiative.
• Maryland-based Lockheed Martin has entered into an agreement with Tata Advanced Systems Limited (TASL) for the production of the wings. Lockheed officials insisted that the planned F-16 wing production to India is not contingent on India selecting the F-16 for the Indian Air Force.
• Lockheed has offered to move its entire F-16 manufacturing base to India. India is yet to decide on it. Producing F-16 wings in India will strengthen Lockheed Martin's strategic partnership with Tata Advanced Systems Limited and support the 'Make in India' initiative of the government.
• Lockheed Martin's broader proposed F-16 partnership with India — to produce F-16s exclusively in India for its Air Force and export customers — stands firm, the company said.
• Lockheed recently submitted a comprehensive, fully compliant 600-plus page Request for Information (RFI) response to the Indian Air Force.
• Last year, Lockheed Martin and TASL announced their intent to join hands to produce the F-16 Block 70 in India if the aircraft is selected by the Indian Air Force. The F-16 Block 70 features advanced avionics, a proven Active Electronically Scanned Array (AESA) radar, a modernized cockpit, advanced weapons, conformal fuel tanks, an automatic ground collision avoidance system, an advanced engine and an industry-leading extended structural service life of 12,000 hours.
• To date, 4,604 F-16s have been procured by 28 customers around the world. Approximately 3,000 operational F-16s are flying today with 25 leading air forces, including the US Air Force.
———————————————
5. Draft charter of Patients' Rights released
• If the draft Charter of Patients' Rights released by the Union Ministry of Health and Family Welfare comes into force, patients will not just have the right to emergency medical care and informed consent, but will also have the right to non-discrimination, seek a second opinion and choose alternative treatment options, if available.
• The draft, prepared by the National Human Rights Commission (NHRC), has been put up on the Health Ministry's website on August 30 for comments and suggestions. According to a notice issued by Joint Secretary Sudhir Kumar, the Ministry plans to implement the Charter of Patients' Rights through State governments for provision of proper health care by clinical establishments.
• Although some States have adopted the national Clinical Establishment Act 2010 and certain others have enacted their own State-level legislations to regulate hospitals, there is no consolidate document on patients' rights that can be followed by all States uniformly.
• The draft charter that includes 17 rights with description, draws upon all relevant provisions, inspired by international charters and guided by national level provisions, with the objective of consolidating these into a single document.
• This charter is expected to act as a guidance document for the Union Government and State Governments to formulate concrete mechanisms so that Patients' Rights are given adequate protection and operational mechanisms are set up to make these rights functional and enforceable by law. The onus is now on the States to follow the charter effectively.
• Right to non-discrimination is an important right. Every patient has the right to receive treatment without any discrimination based on his or her illnesses or conditions, including HIV status or other health condition, religion, caste, ethnicity or sexual orientation.
• Now, the hospital management has a duty to ensure that no form of discriminatory behavior or treatment takes place with any person under the hospital's care.
Contact us for:-
IAS coaching in Dehradun
UKPCS/UPPCS coaching in Dehradun
Current Affairs classes in Dehradun
For getting detailed feedback on your answers and improve answer writing
Phone Number:- 9997453844.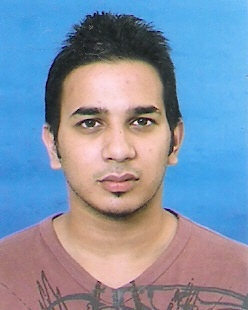 Latest posts by Hemant Bhatt
(see all)