Introduction- ARC report gist
Oracle IAS presents ARC report gist– Conflict Resolution. This post covers Conflict Resolution – Communalism #4. In the earlier post we have covered:
ARC report gist- Communalism #4
Introduction :-
Communalism in a broad sense implies blind allegiance to one's own communal group – religious, linguistic or ethnic – rather than to the larger society or to the nation as a whole. In its extreme form, communalism manifests itself in hatred towards groups perceived as hostile, ultimately leading to violent attacks on other communities.
General amity and the peaceful coexistence of various faiths in India have been the envy of the civilised world. Nonetheless given the diversity of our society and our complex historical baggage, we are often beset with communal tensions which  occasionally erupt into violence. At times, either bigoted and fundamentalist leadership, or unscrupulous political operators with an eye on short term electoral advantage, have deliberately and maliciously engineered communal passions, hatred and even violence to achieve sectarian polarisation. Most of the communal flare-ups have been between Hindus and Muslims, though conflicts involving other communities have also occasionally occurred. Similarly, there have been other ethnic clashes from time to time.
Shortcoming in tackling Communalism:-
Systemic Problems:-

• Conflict resolution mechanisms are ineffective;
• Intelligence gathered is not accurate, timely and actionable.
• Bad personnel policies – poor choice of officials and short tenures – lead to inadequate grasp of local conditions.

Administrative Shortcomings:-

• The administration and the police fail to anticipate and read indicators which precipitated violence;
• Even after the appearance of first signals, the administration and police are slow to react;
• Field functionaries tend to seek and wait for instructions from superiors and tend to interfere in local matters undermining local initiative and authority;
• The administration and police at times act in a partisan manner .
• At times there is failure of leadership, even total abdication on the part of those entrusted with the maintenance of public order.

Post-riot Management Deficiencies :- 
• Rehabilitation is often neglected, breeding resentment and residual anger.
• Officials are not held to account for their failures, thus perpetuating slackness and incompetence.
Solution:-
Community Policing:-

Community Policing is an area specific proactive process of working with the community for prevention and detection of crime, maintenance of public order and resolving local conflicts and with the objective of providing a better quality of life and sense of security.
The basic principle underlying community policing is that 'a policeman is a citizen with uniform and a citizen is a policeman without uniform'. The term 'community policing' has become a buzzword, but it is nothing new. It is basically getting citizens involved in creating an environment which enhances community safety and security.
Community Programs in various state in India has seen the success .For eg –

Maithri – Andhra Pradesh
Friends of Police – Tamil Nadu

Mohalla Committees – Maharastra

Confidence building measures between communities and building of mutual trust is essential to curb communalism.
District Peace Committees/Integration Councils should be made effective instruments of addressing issues likely to cause communal disharmony.
The existing provisions of the Indian Penal Code and the Criminal Procedure Code need to be strengthened.

Enhanced punishments for communal offences
Setting up of special courts for expeditious trial of cases related to communal violence.
Giving powers of remand to Executive Magistrates in cases of communal offences.
Prescription of norms of relief and rehabilitation.


---
Contact us for:-
IAS coaching in Dehradun (Uttarakhand)
UKPCS-UKPSC/UPPCS coaching in Dehradun (Uttarakhand)
Current Affairs classes in Dehradun (Uttarakhand)
For getting detailed feedback on your answers and improve answer writing
Phone Number:–9997453844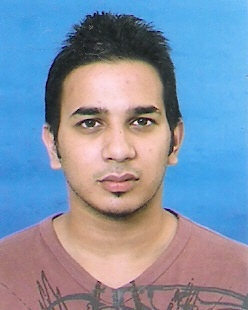 Latest posts by Hemant Bhatt
(see all)