Introduction
Oracle IAS presents ARC report summary – Conflict Resolution. This post covers Conflict Resolution – North East region #2. In the earlier post we have covered:
  The ARC or the Administrative Reforms Commission is a committee set up by the Government of India to review the public administration system and give recommendations to improve it. The reports by the Commission are called the ARC reports. The first ARC (1966) was headed by Morarji Desai initially and later by K. Hanumanthaiah. The second ARC constituted in 2005 was chaired by Veerappa Moily.
Preface: –
North East has seen an unending cycle of violent conflicts dominated by insurgencies with demands ranging from outright sovereignty to greater political autonomy.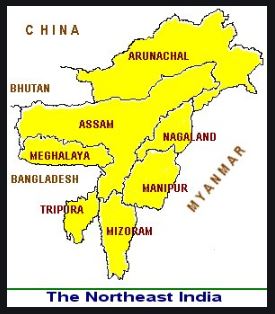 Roots of Insurgency :-
The roots of insurgency in the North Eastern region are embedded in its geography, history and a host of socio-economic factors.
Ninety-eight per cent of the borders of the region are international borders, pointing to the region's tenuous geographical connectivity with the rest of India.
'National' conflicts: Involving concept of a distinct 'homeland' as a separate nation and pursuit of the realisation of that goal by its votaries.
Ethnic conflicts: Involving assertion of numerically smaller and less dominant tribal groups against the political and cultural hold of the dominant tribal group. In Assam this also takes the form of tension between local and migrant communities.
Sub-regional conflicts: Involving movements which ask for recognition of sub-regional aspirations and often come in direct conflict with the State Governments or even the autonomous Councils.
Feature of Conflicts: –
The conflicts in the North East have some peculiar characteristics: they are asymmetrical; they are ambiguous, making it difficult to differentiate a friend from an enemy; they are fought in unconventional modes, deploying political and psychological means and methods;and the conflicts eventually tend to escalate into prolonged wars of attrition.
Violence in the region is also caused by the failure of the State administration to provide security. This has led to the creation of alternative forces of ethnic militia for provision of security. From the perspective of its ethnic constituency, a private ethnic militia is considered a more reliable provider of security when it is threatened by another ethnic group that is armed with its own militia. This is usually the context in an ethnically polarisedsituation in which the State administration fails to provide security and the actions of the Army are seen as partisan.
Solution :-
(i) Capacity Building in Administration
(ii) Capacity Building in Police
(iii) Capacity Building in Local Governance Institutions
(iv) Capacity Building in Regional Institutions
(i)Capacity Building in Administration –
Better opportunity, Incentive , regional training to administrative officials and technical official of the state
(ii)Capacity Building in Police –
The North Eastern Police Academy (NEPA) needs major upgradation of infrastructure and staff to cater to a larger number of officers at the induction level. NEPA may also be developed for imparting training to civil police officers from other regions in dealing with insurgency. Financial and other incentives are necessary for attracting and retaining instructors in the Academy from the Central Police organisations and civil police particularly those with proven track record in counter-insurgency operations.
Concrete steps are needed to introduce a scheme of deploying police personnel from the region to Central Police Organisations and to encourage deputation of police officers from outside the region to the North Eastern States.
(iii)Capacity Building in Local Governance Institutions –
Sixth Schedule Councils , Village self-governance in the Tribal North East; Tribe Specific Councils in Assam; Hill district councils , Tribe specific councils and Other institutions of Local Governance needs to be strengthened.
The multi ethnic and ethnic clash can be avoided by initiating confidence and mutual trust building measure . Harmony between different ethnic group  is of paramount importance in this region.
(iv) Capacity Building in Regional Institutions :-

Regional institutions like NEC and DoNER must design a 10 yr perspective plan .The region one of the most potent region for hydro power projects and DoNER being the ministry to look after this region, it is essential that alternative livelihood , proper land acquisition and equity sharing methods be devised.
Cultural  programmes can help in reducing  ethnic clashes and active promotion of the same along with developing this region as Eco-tourism hot spot can bring ever lasting peace and prosperity to this region.The states are usually have high literacy rate , hence education as a conflict resolution tool can be used by the regional institutions.
Better infrastructure and transport links can bridge the ethno-cultural fault lines over time and and development of the same lays with these institutions
P.S. – Please note that this a broad framework with suitable points picked from ARC. State specific issues , conflicts and resolution are there , however the principles of conflict resolutions and solutions are same across the region., thus tailoring the details was felt as necessity  in order to utilize it properly in the examination, instead of being lost in the sea of data and information.The Particular insurgencies of the region will be dealt in a separate article.
---
Contact us for:-
IAS coaching in Dehradun (Uttarakhand)
UKPCS-UKPSC/UPPCS coaching in Dehradun (Uttarakhand)
Current Affairs classes in Dehradun (Uttarakhand)
For getting detailed feedback on your answers and improve answer writing
Phone Number:–9997453844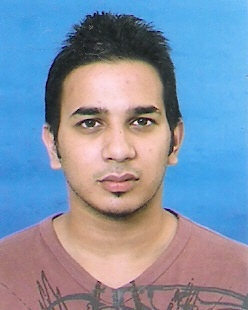 Latest posts by Hemant Bhatt
(see all)