Oracle IAS, the best coaching institute for UPSC/IAS/PCS preparation in Dehradun (Uttarakhand), brings to you daily current Affairs summary.
1. Heritage tag for 2 irrigation facilities in Telangana
• The International Executive Council, the highest decision making body of International Commission on Irrigation and Drainage (ICID), at Saskatoon in Canada.
• In last month they has accepted Telangana government's nomination of Sadarmatt anicut across river Godavari in Nirmal district and Pedda Cheruvu in Kamareddy district in the ICID Register of Heritage Irrigation Structures.
• The plaques presented by the council for the two over-century-old irrigation facilities were received by the Member Secretary, Indian National Committee on Surface Water as Indian representative at the meeting.
• The chairman of the committee has invited irrigation officials from Telangana to take them in New Delhi soon.
==> Sadarmatt anicut
• The HIS award is a deserving recognition to this irrigation facility which has provided precious water for paddy crops.
• Its designed to ayacut of 13,100 acres in present day Khanapur and Kadem mandals since its construction in 1891-92.
• It has also served as a picnic spot for people from an area which may not be as vast its catchment area of nearly 40,000 sq miles but is spread over old undivided Adilabad, Karimnagar and Nizamabad districts.
• The anicut, which is English word for Telugu's ana-katta, meaning a rainfall bund, was built by Nawab Ikbal-ud-Dowla who bore the tile of Vicar-ul-Umrah Bahadur in 1891-92 about 50 km downstream of the Sri Ram Sagar Project (SRSP).
• Ottley was the engineer and Khanapur was a jagir of the Nawabs during the rule of the Nizam of Hyderabad.
• Sadarmatt bund is 437.4 m long on its left flank and 23.8 m on its right flank.
• The left canal is 21.5 km long while the right canal is 10 km and the distributory is 12 km in length irrigating 5,700 acres, 3,400 acres and 4,000 acres respectively.
• The maximum flood discharge at the anicut is 7.76 lakh cusecs.
• Over 4 tmc ft of water is utilised.
==> Pedda Cheruvu
• The Pedda Cheruvu (big tank in Telugu) located on the outskirts of this district headquarters town is spread over an area of 618 acres.
• It was built in 1897 during the rule of Mir Mahaboob Ali Khan, He was the sixth Nizam of Hyderabad State.
• It has a 1.8-km-long tank bund and 145-metre weir and three sluices. It's catchment area is spread over 68.97 sq. km. and total flood flow is 8,860 cusecs.
• With a capacity of 0.175 tmcft it provides water for irrigation to over 900 acres in Kamareddy, Sarampally, Narsampally and old Rajampet.
• It also provides drinking water for residents of the area.
• Womenfolk play Bathukamma during the Navaratrotsavalu on its bund and immerse them in its waters.
• This tank was taken up under the second round of Mission Kakatiya to be developed as a mini tank bund with an estimated outlay of ₹ 6.6 crore.
• Eighty per cent of work is done and the remaining will be completed very soon, according to K. Bansilal, Executive Engineer (Irrigation), Kamareddy.
———————————————
2. Limit for filing cases in DRT doubled to Rs 20 lakh
• The government has raised the monetary limit to Rs 20 lakh for filing loan recovery applications in the Debt Recovery Tribunals (DRT) by banks and financial institutions.
• The move is aimed at helping reduce pendency of cases in the 39 DRTs in the country.
• As a result, no bank or financial institution or a consortium of banks or financial institutions can approach the DRTs if the amount due is less than Rs 20 lakh.
==> RBI's data on decline of NPAs
• According to RBI data on global operations (with provisional data as on March 2018),
• It is an aggregate amount of Rs 3,98,671 crore was written off by banks over the last four financial years.
• Over the same period, their NPAs declined by Rs 2,57,980 crore due to recoveries.
==> Mechanism followed by banks for recovery
• Banks and financial institutions' recovery of dues takes place on an ongoing basis through legal mechanisms.
• In which inter alia includes the Securitization and Reconstruction of Financial Assets and Enforcement of Security Interest (SARFAESI) Act.
• Recovery of Debts to Banks and Financial Institution (DRT) Act and Lok Adalats.
• The borrowers of such loans continue to be liable for repayment even when the loans have been removed from the balance sheet of the bank(s) concerned.
==> What is SARFAESI Act?
• The Securitisation and Reconstruction of Financial Assets and Enforcement of Securities Interest Act, 2002 (also known as the SARFAESI Act) is an Indian law.
• It allows banks and other financial institution to auction residential or commercial properties to recover loans.
==> Way Forward
• To make the tribunals more effective and to facilitate disposal of debt recovery cases.
• The government has made several amendments in different laws, including the SARFAESI Act.
———————————————
3. Ratify nuclear test ban treaty, U.N. chief appeals to nations
• United Nations Secretary-General Ban Ki-moon on Tuesday urged nations to quickly ratify the global treaty banning nuclear test explosions,
• It saying that it would ensure that North Korea's test blast last October is the world's final experiment with atomic weaponry.
==> Comprehensive Nuclear-Test-Ban Treaty
• Mr. Ban said in Vienna that it aimed at nudging the Comprehensive Nuclear Test Ban Treaty (CTBT) to the point where it will finally take effect.
• Although 140 countries have ratified the accord
• In which bans all nuclear explosions.
• It will not enter into force until it has been ratified by 44 states listed in an annexe that participated in a 1996 disarmament conference.
• Only 34 of the 44 have done so. The 10 holdouts are China, Colombia, Egypt, India, Indonesia, Iran, Israel, North Korea, Pakistan and the U.S.
==> Way forward
• Meanwhile, IAEA Director-General Mohamed ElBaradei urged Iran to cooperate fully with the agency on its nuclear issues.
• He said Iran did not obey the resolution of the U.N. Security Council on suspending its uranium enrichment activities and the construction of the heavy water reactor in Arak.
• Mr. ElBaradei said Iran's "complete transparency" on its nuclear issues should be the most important precondition for Iran-IAEA cooperation.
• Iranian Vice-President Reza Aqazadeh said at the conference that the West always chooses the "path of confrontation" instead of the path of "understanding and amity" towards Iran.— AP, Xinhua.
———————————————
4. Trial by WhatsApp in Jharkhand riles SC
• Popular among users for its ease and speed, instant messaging service
• WhatsApp caused raised eyebrows in the Supreme Court this week when it was informed that a criminal case was conducted via the service.
• The case, involving a former Jharkhand minister Yogendra Sao and his MLA wife Nirmala Devi,
• They saw a lower court judge in Hazaribagh putting the accused on trial by pronouncing the order framing charges against them through a 'WhatsApp' call.
• Accused in a rioting case of 2016, Mr Sao and Ms. Nirmala were granted bail last year by the Supreme Court.
• However, imposed a condition that the couple should stay in Bhopal and not enter Jharkhand except for attending court proceedings.
==> Case diaries
• The accused informed the court that the trial judge had on April 19 this year framed charges against them through a 'WhatsApp' call despite their objections.
• A bench of Justices S.A. Bobde and L. N. Rao took serious note of the submissions and said, "What is happening in Jharkhand? This process cannot be allowed, and we cannot allow administration of justice to be brought into disrepute".
• "What kind of a trial is this? Is this a kind of a joke?" the Bench asked the counsel appearing for Jharkhand.
==> Way forward
• The Bench issued notice to Jharkhand on the plea by both the accused, who have sought transfer of their cases from Hazaribagh to New Delhi,
• And also the bench asked the State to respond within two weeks.
• Mr. Sao and his wife had in the past led several agitations against the National Thermal Power Corporation in Jharkhand over land acquisition.
———————————————
5. Car telematics devices: How these are useful
• The digital technology to manage a car has moved from traditional GPS tracking to new telematics devices.
• With the help of car telematics devices drivers can improve their driving style, maintain the vehicle's efficiency, save on fuel and maintenance costs, and always stay connected with their cars.
==> How Telematics devices work ?
• Telematics devices installed in the car track the engine's health, the driving behaviour and provide real-time analytics.
• The in-vehicle devices collect data such as speed of the car, how the accelerator is used, how frequently hard brakes are applied, the car's location, when and where it was started and turned off, and the engine's cooling and heating.
• These devices also send emergency and security alerts in case of a breakdown or accident.
• Telematics devices, which work on the cellular network, compile the data and send it to a centralized server.
• After which an automated analysis based on certain parameters is done and a performance report is generated, which car owners can check on their mobile app.
• The performance report, generated fortnightly or monthly, tells car owners how well they managed the vehicle and provide solutions for improved management.
==> Way forward
• Amit Upadhyay, CTO of Rollr, subsidiary of auto components maker Samvardhana Motherson Group, said, "There are numerous benefits of car telematics devices as these can tell us about car health, location of the vehicle, and driving behaviour.
• Through in-vehicle telematics data, the car maintenance cost can be reduced and driving skills can be improved."
• "Unlike western countries, in India vehicle telematics data is not linked to motor insurance yet, but this could happen in the near future," he added.
• Various in-vehicle telematics devices such as Rollr Mini and Suzuki Connect are available in the market.
• Telematics equipment can also help in recovery of stolen vehicles.
Contact us for:-
IAS coaching in Dehradun
UKPCS/UPPCS coaching in Dehradun
Current Affairs classes in Dehradun
For getting detailed feedback on your answers and improve answer writing
Phone Number:- 9997453844.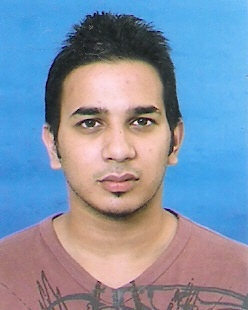 Latest posts by Hemant Bhatt
(see all)