Oracle IAS, the best coaching institute for UPSC/IAS/PCS preparation in Dehradun (Uttarakhand), brings to you daily current Affairs summary.
1. Greenhouse gas emissions from Indian paddy fields very high: study
• Rice farming across the world could be responsible for up to twice the level of climate impact relative to what was previously estimated, according to a study conducted in India.
• The study, published in PNAS, found that intermittently flooded rice farms can emit 45 times more nitrous oxide as compared to the maximum from continuously flooded farms that predominantly emit methane.
==> Important highlights of the study
• According to a global analysis by Environmental Defense Fund (EDF) in the US, methane and nitrous oxide emissions from rice farms could have the same long-term warming impact as about 600 coal plants.
• The full climate impact of rice farming has been significantly underestimated because up to this point, nitrous dioxide emissions from intermittently flooded farms have not been included.
• The researchers investigated greenhouse gas emissions from rice farms across southern India.
• They found that nitrous oxide emissions from rice can contribute up to 99 % of the total climate impact of rice cultivation at a variety of intermittently flooded farms.
• These emissions contributed substantially to global warming pollution — far more than the estimate of 10% previously suggested by multiple global rice research organizations.
==> Methane emissions
• The researchers found an inverse correlation between methane and nitrous oxide emissions from rice farming.
• Water and organic matter management techniques that reduce methane emissions can increase nitrous oxide emissions.
• This is crucial because nitrous oxide is a long-lived greenhouse gas that traps several times more heat in the atmosphere than methane over both 20 and 100-year time frames.
==> Bad impacts on rice cultivation
• Rice is a critical source of nutrition for the world's rapidly growing population, providing more calories to humans than any other food.
• However, growing rice is also resource-intensive: rice cultivation covers 11 % of the Earth's arable land, consumes one-third of irrigation water.
• The researchers found that carefully chosen farming techniques at individual farms reduced net greenhouse gas emissions from rice cultivation by as much as 90% by integrating shallow (mild-intermittent) flooding with co-management of nitrogen and organic matter.
• If all irrigated rice farmers only used the proposed shallow flooding instead of continuous or intense forms of intermittent flooding.
• It estimates in the accompanying analysis shows that the rice farms with irrigation have the potential to reduce their global climate impact by 60%.
———————————————
2. India's first missile tracking ship is readying for sea trials
• VC 11184 will be India's first, a force multiplier and cruise the country into a global elite club.
==> About VC11184
• This will be the first of its kind ocean surveillance ship being built as part of the efforts under the NDA government to strengthen the country's strategic weapons programme.
• This would put India in the elite of club of a few countries that have such a sophisticated ocean surveillance ship.
• The ship was built inside the covered dry dock.
• It has the capacity to carry 300-strong crew with hi-tech gadgets and communication equipment, powered by two diesel engines, and a large deck capable of helicopter landing.
• The keel of the ship, which was laid on June 30, 2014, is being built for the National Technical Research Organisation.
• The technical intelligence agency working directly under the supervision of the Prime Minister's Office and the National Security Adviser
==> About HSL
• HSL, set up in 1941, achieved a total income of ₹651.67 crore and a value of production of ₹644.78 crore during 2017-18, the highest since inception.
• It is poised to get orders for construction of five fleet support ships costing ₹9,000 crore and finalise request for proposal for design collaborator for construction of two Special Operation Vessels called mini submarines.
• It is also banking on the order for medium refit of Russia-made third Sindhughosh class submarine INS Sindhuratna for which it has submitted technical bids.
==> About Strategic Weapons Programme
• Hindustan Shipyard Limited (HSL) is gearing up to undertake sea trials of India's first missile tracking ship by the first week of October.
• Visakhapatnam is considered a strategic location on the East Coast for the Indian defence forces as it is home for Ship Building Centre to build nuclear powered submarine INS Arihant class.
• The second naval base after Eastern Naval Command headquarters, training centre for Marine Commandos and headquarters of the submarine arm.
———————————————
3. Small loans could turn bad
• Former RBI Governor Raghuram Rajan has cautioned that the next crisis in India's banking sector could come from loans given to the unorganised micro and small businesses.
• It called MUDRA loans, and credit extended through the Kisan credit card.
==> About MUDRA scheme
• MUDRA loans are offered under the Prime Minister Mudra Yojana or PMMY, launched in 2015 by the NDA government.
• A total of Rs. 6.37 lakh crore has been disbursed under the scheme by public and private sector banks, regional rural banks and micro-finance institutions.
==> Credit targets
• Bank non-performing assets (NPAs) prepared at the request of Murli Manohar Joshi, Chairman of the Parliament Estimates Committee, Dr. Rajan said the government should refrain from setting ambitious credit targets or from waiving loans.
• Dr. Rajan wrote in his 17-page note about both MUDRA loans as well as the Kisan Credit Card, while popular, have to be examined more closely for potential credit risk.
• He also flagged the Credit Guarantee Scheme for MSMEs, run by the Small Industries Development Bank of India, calling it "a growing contingent liability" that needs to be examined with urgency.
==> Additionally suggested out
• He pointed out that most of the bad loans were created during 2006-08.
• A large number of bad loans originated in the period 2006-2008 when economic growth was strong.
• The former RBI Governor also revealed that he had shared a list of high-profile fraud cases with the Prime Minister's Office in order to "coordinate action to bring at least one or two to book.
• But he did not mention whether it was done during the UPA's time or the NDA's.
———————————————
4. UN sees 70% chance of El Nino event this year
• An El Nino event that could disrupt global weather is likely by the end of what has already been a hot year, the UN said Monday.
• The World Meteorological Organisation forecast "a 70 percent chance of an El Nino developing by the end of this year," a WMO statement said.
• El Nino is triggered by periodic warming in the eastern Pacific Ocean which can trigger drought in some regions, heavy rain in others.
==> Analyse the UN report
• The organisation sees increased odds of higher surface temperatures in most of Asia-Pacific, Europe, North America, Africa and along much of South America's coastline.
• Interior parts of South America, Greenland, many south Pacific islands and some in the Caribbean were identified as possible exceptions.
• WMO Secretary-General Petteri Taalas noted that 2018 "is on track to be one of the warmest on record," after especially high temperatures in July and August across several parts of the world.
———————————————
5. New sand policy soon
• Chief Minister H.D. Kumaraswamy on Tuesday said the government would soon come out with a new sand policy.
• After holding a review meeting with officials of Mysuru district here, he said he had heard about the difficulties people faced to get sand for construction.
==> Initiatives taken by Karnataka government
• Mr. Kumaraswamy said the government had released Rs. 1,000 crore for creating infrastructure in government schools and colleges.
• Education was a priority, and the government was committed to providing all facilities to students.
• The Chief Minister clarified that funds set aside for development would not be diverted to waive farm loans.
• He said the government had earmarked Rs. 2.18 lakh crore for departments to take up development works.
• To waive farm loans amounting to Rs. 30,000 crore, the government had discussed the modalities with financial institutions, and the amount would be cleared in four instalments from November this year to July next.
==> Way forward
• Dispelling doubts over the stability of the coalition government.
• Mr. Kumaraswamy appealed to the media not to speculate.
• He said such media reports would make officials nonchalant, affecting public work.
———————————————
Contact us for:-
IAS coaching in Dehradun
UKPCS/UPPCS coaching in Dehradun
Current Affairs classes in Dehradun
For getting detailed feedback on your answers and improve answer writing
Phone Number:- 9997453844.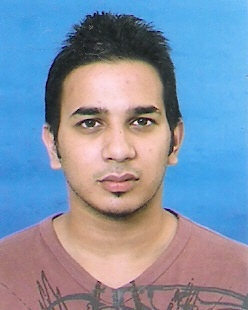 Latest posts by Hemant Bhatt
(see all)