Oracle IAS, the best coaching institute for UPSC/IAS/PCS preparation in Dehradun (Uttarakhand), brings to you daily current Affairs summary.
1. UN gets access to Rakhine for the first time since Aug. 2017
• The UN began work on Wednesday inside Myanmar's violence-torn northern Rakhine State.
• It is the first time its agencies have been granted permission to operate there since more than 7,00,000 Rohingya Muslims fled the area last year.
• The UN has been waiting for access to the epicentre of the military's "clearance operations" against the Rohingya minority since June when its refugee and development agencies signed a deal with the government.
==> UN's observation
• The task is complicated further as the UN's rights arm is expected to heavily censure Myanmar again in the coming days when it publishes in full the findings of its investigation into atrocities against the Rohingya.
• On Friday, specialists from the UNHCR and UNDP agencies were finally given permission to enter northern Rakhine before work began on Wednesday to assess local conditions. "The team is on the ground and commenced with the first assessments today," said UNHCR spokeswoman Aoife McDonnell. This first step of the UN's "confidence-building measures" is expected to take two weeks and will cover 23 villages and three additional clusters of hamlets.
==> No Suu Kyi at UNGA
• Aung San Suu Kyi will not be attending the UN General Assembly session.
• Instead, two senior Ministers in her government, Kyaw Tint Swe and Kyaw Tin — who in the past defended Myanmar's former military regime on the global stage.
• It would attend and "explain current developments on repatriation and cooperation with international organisations".
• The official, permanent secretary Myint Thu, was paraphrased as saying.
———————————————
2. Cabinet clears new procurement policy
• The Centre has announced a Rs. 15,053 crore scheme to ensure that farmers growing oilseeds, pulses and copra actually get the minimum support prices (MSP) they are promised for their crops every year.
• The umbrella policy — Pradhan Mantri Annadata Aay Sanrakshan Abhiyan (PM-AASHA)
• It was approved by the Cabinet Committee on Economic Affairs on Wednesday.
• It clubs together an existing procurement scheme with newly introduced options meant for oilseeds only.
• The need of additional procurement by private traders or a cash payment scheme.
==> Credit guarantee
• Apart from the Rs. 15,053 crore to be spent over a two-year period to implement the scheme, the Cabinet approved an additional government credit guarantee of Rs. 16,550 crore for agencies undertaking procurement.
• The government is working with a holistic approach.
• Increasing MSP is not adequate and it is more important that farmers get the full benefit of the announced MSP," said the statement.
==> MSP hiked by 50%
• The government announces minimum support prices for 23 crops every year.
• This year, these rates were set at 50% higher than the farmers' production costs, including labour cost.
• The rates are meant to give remunerative prices to the farmers.
• About one-third of the harvest of the two major foodgrains, rice and wheat, are procured by the Centre at the MSP for sale in ration shops.
• However, most of the 21 other crops are sold at market prices, often below the MSP, as the government's procurement operations are temporary.
==> Way forward
• Over the last two years, the government has increased the procurement of pulses and oilseeds at MSP under the Price Support Scheme.
• In 2017-18, the National Agricultural Cooperative Marketing Federation of India said it bought 31.9 lakh tonnes of pulses and oilseeds at the MSP,
• It benefiting 20 lakh farmers. But the total production of pulses was estimated at 240 lakh tonnes, while oilseed production was 300 lakh tones.
———————————————
3. Govt prohibits manufacture, supply, sale of 328 FDC drugs
• The government has prohibited the manufacture, sale or distribution of 328 fixed dose combination (FDC) drugs for human use with immediate effect.
• The health ministry's ban on FDCs included painkillers, anti-diabetic, respiratory and gastro-intestinal medicines, covering 6,000 brands.
• Certain painkillers, antibiotics, antiseptics for treatment of mouth and throat conditions and anti-diabetic drugs got a relief but with some restrictions.
==> About the FDC drugs?
• An FDC drug includes two or more active pharmaceutical ingredients combined in a single dosage form.
• In which is manufactured and distributed in fixed doses.
• The major advantage of FDCs is improved medication compliance by reducing the pill burden of patients.
• However if an adverse drug reaction occurs it may be difficult to identify the active ingredient responsible for causing the reaction.
==> Irrational FDCs
• The Drug Technical Advisory Board (DTAB). expert panel probing the efficacy of 349 banned FDCs gave its report to India's top drug advisory body.
• The panel after considering these drugs "irrational", citing safety issues and lack of therapeutic justification, recommended continuing the ban.
• It also found that many FDCs were formulated without due diligence, with dosing mismatches that could result in toxicity.
• The Supreme Court has earlier suggested the DTAB to decide the fate of these drugs.
———————————————
4. Want cheaper fuel? Visit this border outpost
• The informal trade between Assam and Bhutan, disrupted by insurgency, took a formal shape with the inauguration of a border trade centre at Darranga on Wednesday.
• About 90 km north of Guwahati, Darranga in Baksa district under the Bodoland Territorial Council (BTC) adjoins Samdrup Jongkhar,
• It's a major trade point in southern Bhutan.
• Besides oranges and potatoes, Bhutan exports some items produced by five industrial units near Samdrup Jongkhar.
• They include gypsum, ferro-silicon and iron nails.
==> Attraction: cheap fuel
• For Indians, the real big attraction across the border is not iron and nails but is fuel — ironically imported from India.
• A litre of diesel and petrol in Bhutan averages Rs. 54 and Rs. 59, respectively, about Rs. 20-25 cheaper than the nearest oil outlet in Assam, where a litre of diesel is about Rs. 75 and petrol is Rs. 84.
==> Way forward
• Cheaper fuel across the border is probably the reason why we do not have a fuel outlet despite the town developing into a major trade centre.
• The trade centre was completed in 2016-17 with Rs. 14.03 crore from the Centre under the Assistance to States for Development of Export Infrastructure and Allied Activities scheme.
• The centre started in 2017-18 to notch up Rs. 234.74 crore in exports to and Rs. 126.96 crore in imports from Bhutan.
———————————————
5. Andhra launches e-Rythu to boost cashless farm ecosystem
• The Andhra Pradesh government has launched a mobile platform, e-Rythu (e-farmer in Telugu) which will enable small-scale farmers to market their produce at reasonable prices.
• Its main aims to digitize agriculture marketplaces, payments, workflows, and provide farmers an easy and secure way to buy, sell and receive payments for agricultural products via their feature phones.
• The platform has been developed by MasterCard Labs for Financial Inclusion in Nairobi, Kenya, and has been customized for India use by the Labs team based at Pune.
==> Benefits of this app
• This will help farmers looking to sell their produce goods to connect with the right buyers more efficiently in local language and receive the best possible prices.
• Due to the small scale, and long travel distance from the places where they sell, most small and medium farmers in Andhra Pradesh suffer income losses.
• Additionally, since these farmers do not have a formal credit history, it is difficult for them to access any formal financial services.
• It will make horticulture markets more transparent for sellers, buyers, and other stakeholders, and also pave the way for financial inclusion of millions of small and medium farmers in the state.
Contact us for:-
IAS coaching in Dehradun
UKPCS/UPPCS coaching in Dehradun
Current Affairs classes in Dehradun
For getting detailed feedback on your answers and improve answer writing
Phone Number:- 9997453844.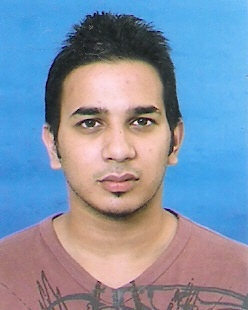 Latest posts by Hemant Bhatt
(see all)