Oracle IAS, the best coaching institute for UPSC/IAS/PCS preparation in Dehradun (Uttarakhand), brings to you views on important issues.
'The improved ranking in ease of doing business are a sign of increasing competitiveness of India'. Critically comment.
Syllabus: GS-3– Economy
India has jumped 23 places to rank 77 in the World Bank's Doing Business 2019 report. While improvement on quite a few parameters has pushed up its overall ranking, there are some in which it is lagging. So what India did right and where it needs to do better to improve its ease of doing business rank?
What led to the jump in India's ease of doing business ranking?
While India's score on all 10 parameters except "paying taxes" improved, its ranking went up only in six. The jump in overall ranking was driven by the "dealing with construction permits" (from 181 to 52) and "trading across borders" (from 146 to 80) parameters. Enforcement of the single-window clearance system in Delhi and the online building permit approval system in Mumbai helped streamline and centralize the construction-permitting process. Letting exporters seal their containers electronically at their own facilities, limiting physical inspections to 5% of shipments helped in trade facilitation.
Did GST and IBC have any role in this?
The World Bank could not fully account for GST implementation in its ranking for this year as its deadline for tax-related reforms was 31 December 2017 and GST was only six months old then. Glitches in GST filing may have led to a rise in the number of hours taken in a year to file taxes to 275.4 this year from 214 last year. India's "paying taxes" ranking declined to 121 from 119 last year.IBC is taken into account under the parameter "resolving insolvency" where India's rank dropped to 108 from 103 last year, though its score was almost unchanged. This could be due to other nations undertaking more reforms in this segment.
How will the ranking help?
As the World Bank ranks 190 countries, investors have a comparable template to make cross-border investment decisions. The ranking provides a significant input to their decision-making process.
India needs to improve on which parameters?
India's rank is below 100 on five parameters:"starting a business" (137), "enforcing contracts" (163), "registering property" (166), "paying taxes" (121) and "resolving insolvency" (108). By amending the Commercial Courts Act, the government facilitated the establishment of commercial courts in 250 districts. If these courts dispose of cases faster, India may rank higher on this parameter next year. To improve on the other parameters, ownership and titles need to be online. This comes under the local government.
Why does India rank low on "starting a business"?
India did make starting a business easier by integrating multiple application forms into a general incorporation form. It enforced GST, for which the registration process is faster. As many nations have cut down on procedures to improve their rankings, India needs to make drastic changes to rank higher. World Bank factors in cost of starting a business as a percentage of income per capita.India's low income per capita makes the cost look higher.
Conclusion
A country like India still has a long way to go before it can actually be termed as an actual improver on any business friendliness index. What cannot be overlooked is the fact that in India over 93%

of the workforce remains in the unorganised sector.

 It is unclear how much of this segment is appropriately reflected in the World Bank ranking or gets reflected in any other similar ranking for that matter.

Lack of robust physical infrastructure, skilled manpower, red tapism

  are still a concern, particularly

cooperation between union and state

government as the latter are the real implementing agencies.
The government has made all the right moves when it comes to reforms. Not so with their

implementation

. If we need to make a significant leap from our present ranking, execution will be key, and that is when we will see inclusive and sustainable economic growth and investors lining up to do business in and with India.


---

Contact us for:-
•IAS coaching in Dehradun
•UKPCS/UPPCS coaching in Dehradun
•Current Affairs classes in Dehradun
•For getting detailed feedback on your answers and improve answer writing
•Phone Number:- 9997453844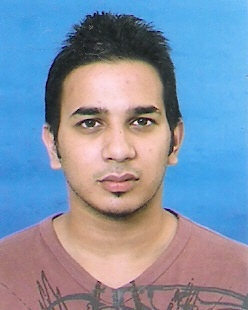 Latest posts by Hemant Bhatt
(see all)