Oracle IAS, the best coaching institute for RBI grade B//NABARD/SEBI in Dehradun (Uttarakhand), brings to you views on important issues..
1) Credit Creation:
Commercial banks have to ensure that enough credit is available for people to borrow from the bank to carry out their daily business activities. Wherever a shortage of credit is observed, the commercial banks are expected to provide additional funds and make sure that the shortage gap is filled.
2) Capital Formation:
The commercial banks help in mobilising savings through network of branch banking. People in developing countries have low incomes but the banks induce them to save by introducing variety of deposit schemes to suit the needs of individual depositors. They also mobilise idle savings of the few rich. By mobilising savings, the banks channelize them into productive investments. Thus they help in the capital formation of a developing country.
3) Financing the Industry:
The commercial banks finance the industrial sector in a number of ways. They provide short-term, medium-term and long-term loans to industry. In India they provide short-term loans. In some of the Latin American countries like Guatemala, they advance medium-term loans for one to three years. But in Korea, the commercial banks also advance long-term loans to industry.
4) Financing trade:
The commercial banks help in financing both internal and external trade. The banks provide loans to retailers and wholesalers to stock goods in which they deal. They also help in the movement of goods from one place to another by providing all types of facilities such as discounting and accepting bills of exchange, providing overdraft facilities, issuing drafts, etc. Moreover, they finance both exports and imports of developing countries by providing foreign exchange facilities to importers and exporters of goods.
5) Finance employment generating activities:
The commercial banks finance employment generating activities in developing countries. They provide loans for the education of young person's studying in engineering, medical and other vocational institutes of higher learning. They advance loans to young entrepreneurs, medical and engineering graduates, and other technically trained persons in establishing their own business. Such loan facilities are being provided by a number of commercial banks in India. Thus the banks not only help inhuman capital formation but also in increasing entrepreneurial activities in developing countries
6) Help in monetary policy:
The commercial banks help the economic development of a country by faithfully following the monetary policy of the central bank. In fact, the central bank depends upon the commercial banks for the success of its policy of monetary management in keeping with requirements of a developing economy.
7) Consumer Loans:
Commercial banks offer loans to consumers at subsidized rates. This increases the borrowing in the market, which indirectly results in heavy spending and overall growth of businesses in the economy.
---
Contact us for:-
RBI Grade B/NABARD/SEBI coaching in Dehradun (Uttarakhand) , Current Affairs classes in Dehradun (Uttarakhand) , For best guidance and study material call 7088873675, 9997453844.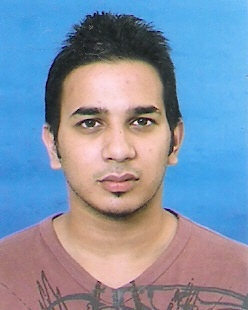 Latest posts by Hemant Bhatt
(see all)