Oracle IAS, the best coaching institute for UPSC/IAS/PCS preparation in Dehradun brings to you daily answer writing practice. 
'Surrogacy bill reflects shallow understanding of women and the desire for children'. Critically analyze.
Syllabus: GS-1- Society, gender issues
Why in news?
Surrogacyis an arrangement where a couple commissions a woman (called a surrogate) to carry their child.
 The Union Cabinet approved the Surrogacy (Regulation) Bill 2016.
The bill aims to shut down surrogacy shops, allowing only altruistic surrogacy, and banning commercial surrogacy.
The Surrogacy (Regulation) Bill 2016
According to the bill, only childless couples, legally married for at least five years, are allowed to commission surrogacy, from a woman who is a "close relative" of the couple.
Singles or those in a homosexual relationship cannot apply for surrogacy.
As the bill restricts surrogacy by only a "close relative", couples who do not have a large "close" family — or members in it who might be willing to be surrogates for them — cannot have a baby through surrogacy. The only available option for them will then be adoption.
Only a married blood relative, who must have herself borne a child, and is not an NRI or a foreigner, can be a surrogate mother, that too once in a lifetime.
The bill aims to shut down surrogacy shops, allowing only altruistic surrogacy, meaning that apart from the basic costs incurred in the process of childbirth, no other gratification (in cash or kind) shall be paid to the surrogate mother.
It bans commercial surrogacy that allows compensation, exceeding the medical expenses of childbirth, to be paid to the surrogate mother.
According to the bill, foreign nationals will not be allowed to apply for surrogacy in India, making it exclusively for Indian citizens, in accordance with the provisions.
Once enacted by Parliament, the National Surrogacy Board will be constituted at the central level, while the states and Union Territories will constitute the State Surrogacy Boards and State Appropriate Authorities within three months of the notification by the Central Government.
Critical analysis
The bill bans commercial surrogacy, saying that a heterosexual, childless married couple within India may opt for gestational surrogacy after five years with a 'close relative' on an altruistic basis. Surrogacy is allowed also when the intending couple has a child challenged in some way. The surrogate mother should be married and must have permission from her husband to act as surrogate; that, too, only once in her life. The government may be concerned, but the bill suggests that its understanding of women and of the desire for children is shallow, its approach intrusive. Why should the government dictate that the surrogate mother must be married, and must have her husband's permission? It cannot decide, either, that a couple which knows they will be childless must wait five years, or less, or more, before going for surrogacy. The government's unenlightened attitude towards persons with disabilities is exposed in the implied equation of having a challenged child with childlessness. Similarly, it lays bare its discriminatory approach by banning live-in couples, homosexual and trans people, and singles from opting for surrogacy.
But the real elephant in the room is the prohibition of payment. Eliminating the possibility of 'wombs for rent', though, cannot stop exploitation — families, at least in India, exploit women most. Making the surrogate mother a 'close relative' not only increases the difficulties for intending parents but also reinforces familial, patriarchal networks, not least by undermining women's autonomy of will and body. Altruism ignores the physical and emotional labour of the surrogate mother, and does not take into account post-partum problems, whether mental or physical. In India, women have to be fully informed about the nature of the invasion their bodies will experience for surrogacy and the possible emotional cost of letting a gestational child go before they agree to the procedure. The bill is silent about this aspect of exploitation. All it does is suggest an insurance and assume that bearing a child is a labour of love which it is women's 'nature' to do 'free'.
---
Contact us for:-
•IAS coaching in Dehradun
•UKPCS/UPPCS coaching in Dehradun
•Current Affairs classes in Dehradun
•For getting detailed feedback on your answers and improve answer writing
•Phone Number:- 9997453844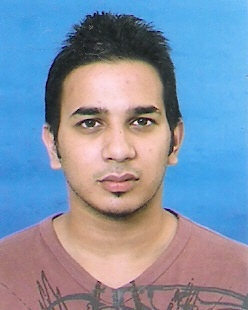 Latest posts by Hemant Bhatt
(see all)