WHAT IS RBI GRADE –B:
The Grade B Officer post in Reserve Bank of India is a highly-esteemed government job in India. For recruitment into the posts, Reserve Bank of India conducts the RBI Grade B Exam annually, drawing participation from lakhs of students. Besides working in a reputed role with the central bank of the country, the numerous perks offered to an RBI Grade B Officer makes it the most sought-after job among a large number of students.
JOB PROFILE AND LIFE AT RBI
You should be well informed about the economic state of the country in terms of inflation rate, deflation, GDP growth, GNP, etc.
Design Guidelines for various PSB's (Public Sector Banks)
You will also be responsible to manage certain Government & Central Bank accounts.
Your job will be to make sure that the circulation of coins & currencies in the system works smoothly and properly.
The revised Salary Structure is as  35150/- – 62400/-.
Basic Pay – Rs. 35,150/- p.m. along with other allowances.
Gross Pay ~ Rs. 75,831/- p.m.
Along with the substantial salary, you will also get a number of perks and allowances.
After appointment you will reside in the RBI Residence.
You will also be given a Fuel Allowance ~150 lts.
Your Annual Medical Allowance will be ~  4,500/-on declaration.
Monthly Maid Allowance ~ Rs. 3000/-
RBI provides Food/Grocery Sodexo Coupons to its employees per month ~  2000/-
LTC/LFC Tour Allowance ~ every 2 years.
Loans are cheaper for employees of the RBI.
RBI GRADE B OFFICER WORKING HOURS
RBI Grade B Officer's work is of great responsibility. Therefore, the officers get work hours that are not stressful.
You will be on Probation for 2 years before being appointed.
A RBI Grade B Officer works for 5 days in a week.
It is a typical of a 9 to 5 job.
RBI GRADE B OFFICER'S PROMOTION PROSPECTS
If you join young, you are most likely to reach to the position of Deputy Governor until you retire!
There are a lot of Departmental Exams within RBI for Officers to speed up their Promotions.
With so much experience in the RBI, even if you do not continue with the RBI, lots of other banks will willingly invite you to fill their Executive positions & also pay you hefty salaries!
EDUCATIONAL QUALIFICATION
A Minimum of 60% marks (50% in case of SC/ST/PWD) or equivalent in Bachelor's Degree as well as in 12th and 10th standard examinations.
D. Age Criteria and Age Relaxation in upper age limit
(i) The present age criteria of "Between 21 to 30 years" will be retained.
(ii) For M. Phil and Ph. D candidates the upper age limit will be 32 and 34 years, respectively.
(iii) As per extant practice age relaxation will be available to experienced candidates viz. candidates having experience as an officer in Commercial Bank/ Financial Institution in Public Sector as also candidates with prior experience in Reserve Bank of India, to the extent of number of years of such experience subject to a maximum of three years. For such candidates, upper
age limit should not exceed 33 years including experience. For experience, probationary period will not be reckoned.
(iv) There are relaxations in upper age limit as per statutory requirements and for the staff.
As per existing practice cumulative age relaxation will not be available in combination with any items mentioned at (ii) (iii) & (IV).
E. Number of attempts:
The maximum permissible number of attempts (which were applicable for candidates belonging to Unreserved/General Category) has been increased from 4 to 6.
---
Contact us for:-RBI GradeB/NABARD/SEBI coaching in Dehradun (Uttarakhand), Current Affairs classes in Dehradun (Uttarakhand),
For best guidance and study material call 7088873675, 9997453844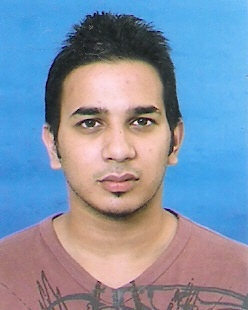 Latest posts by Hemant Bhatt
(see all)