Oracle IAS, the best coaching institute for RBI grade B/NABARD/SEBI in Dehradun (Uttarakhand), brings to you views on important issues.
The government has made an amendment to the existing FDI policy in e-commerce on 26th of December 2018.
What is e-commerce?
E-commerce means buying and selling of goods and services including digital products over digital and electronic network.
Who is an e-commerce entity?
An e-commerce entity is a company incorporated under the Companies Act 1956 or the Companies Act 2013 or a foreign company covered under the Companies Act, 2013 or an office, branch or agency in India operating under FEMA regulations, owned or controlled by a person resident outside India and conducting the e-commerce business.
Models for e-commerce
The E-commerce models are generally categorized into two: (i) Inventory Model and (ii) Marketplace model.
(i)  Inventory based model of e-commerce
Inventory based model of e-commerce is an e-commerce activity where inventory of goods and services is owned by e-commerce entity and is sold to the consumers directly (Alibaba).
(ii)  Marketplace based model of e-commerce
Marketplace based model of e-commerce is an information technology platform by an e-commerce entity on a digital & electronic network to act as a facilitator between buyer and seller (eg. Amazon, Flipkart).
Regulations for FDI in e-commerce
The government is following a well-designed FDI policy in FDI. Following are the important provisions for FDI policy in e-commerce sector after the amendment on December 26th, 2018.
(A). E-commerce entities can engage only in Business to Business (B2B) e-commerce and not in Business to Consumer (B2C) e-commerce.
(B). FDI holdings in e-commerce entities- 100% FDI in market place model whereas no FDI in inventory base model.
i) 100% FDI under automatic route is permitted in marketplace model of e-commerce.
ii) FDI is not permitted in an inventory-based model of e-commerce.
Table: FDI regulation in e-commerce
| | | |
| --- | --- | --- |
| Sector/Activity | Equity/FDI Cap | Entry Route |
| E-commerce activities (market place model) | 100% | |
---
Contact us for:-RBI GradeB/NABARD/SEBI coaching in Dehradun (Uttarakhand), Current Affairs classes in Dehradun (Uttarakhand),
For best guidance and study material call 7088873675, 9997453844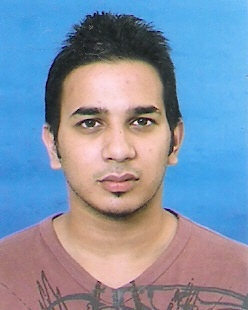 Latest posts by Hemant Bhatt
(see all)