Oracle IAS, the best coaching institute for RBI grade B/NABARD/SEBI in Dehradun (Uttarakhand), brings to you views on important issues.
What are Asset Reconstruction Companies (ARCs)?
An Asset Reconstruction Company is a specialized financial institution that buys the NPAs or bad assets from banks and financial institutions so that the latter can clean up their balance sheets. Or in other words, ARCs are in the business of buying bad loans from banks.
The leading problem in the country right now is alarming volume of Non-Performing Assets with the banking system. Several attempts were made to tackle NPAs. A serious such step was the creation of dedicated institutions called Asset Reconstruction Companies or ARCs that purchases bad assets or NPAs from banks at a negotiable price and helps banks to clean up their balance sheets (by removing the NPAs). Performance of the ARCs are under evaluation in the context of the mounting NPAs. At the same time, the new Insolvency and Bankruptcy Act will give a critical role to the ARCs in settling the bad assets through the insolvency process.
SARFAESI Act 2002– origin of ARCs
The Securitization and Reconstruction of Financial Assets and Enforcement of Security Interest (SARFAESI) Act, 2002; enacted in December 2002 provides the legal basis for the setting up ARCs in India. Section 2 (1) of the Act explains the meaning of Asset Securitization. Similarly, ARCs are also elaborated under Section 3 of the of the Act.
The SARFAESI Act helps the reconstruction of bad assets without the intervention of courts. Since then, large number of ARCs were formed and were registered with the RBI which has got the power to regulate the ARCs.
CAPITAL NEEDS FOR ARCS
As per amendment made on the SARFAESI Act in 2016, an ARC should have a minimum net owned fund of Rs 2 crore. The RBI plans to raise this amount to Rs 100 crore by end March 2019. Similarly, the ARCs have to maintain a capital adequacy ratio of 15% of its risk-weighted assets.


---

Contact us for:-RBI GradeB/NABARD/SEBI coaching in Dehradun (Uttarakhand), Current Affairs classes in Dehradun (Uttarakhand), For best guidance and study material call 7088873675, 9997453844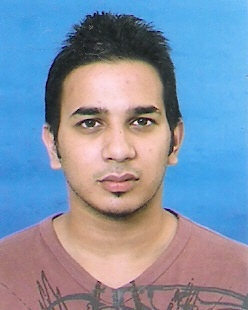 Latest posts by Hemant Bhatt
(see all)