Oracle IAS, the best coaching institute for RBI grade B/NABARD/SEBI in Dehradun (Uttarakhand), brings to you views on important issues.
What Is Real Estate Regulation Act (RERA)?
The Real Estate (Regulation and Development) Act 2016, that became fully effective from May 1, 2017 (some of the provisions came into effect from 1st May 2016) is a national regulation and promotion regime for the real estate sector. As per the Act, each state and union territory shall have its own Real Estate Regulatory Authority.
What are the objectives of RERA?
Overall objective of RERA is to create a regulatory regime and to undertake consumer protection firm regulation and speedy redressal of disputes related to the sector with the participation of states and UTs. The Act protects the interest of the home buyers by promoting accountability and transparency in real estate deals especially from the part of the developers. Besides the promoters and allottees (buyers), the Act covers the real estate brokers also. Following are the main features of the Act.
The salient features of the Bill are the following:
Formation of Real Estate Regulatory Authority: A Real Estate Regulatory Authority shall be formed by the Centre and States to oversee the activities of the sector. The responsibility of Authorities is to consider the complaints of buyers and sellers (developers) in a stipulated time (60 days).
Real Estate registrations from May 1, 2017 will come under the purview of RERA.
Registration with the Regulatory Authority: The promoter of the project has to register his project (both residential and commercial) with the Real Estate Regulatory Authority before booking, selling or offering apartments for sale in such projects.
Small projects that doesn't excessed 500 square meters or there are less than eight apartments needed no register with the Authority.
Renovation and repair works also need not be registered with the Authority.
A strong disclosure about the promoter and project should accompany the registration of the project.
RERA instructs that developers should not ask more than 10 per cent of the property's cost as advance payment before signing the registered sale agreement. The regulator will have the power to fine and punish cheating builders.
Implementation of the Act demands strong participation from states. Besides creating Real Estate Regulatory Authorities for their own areas, they have to frame the necessary rules and procedures for the implementation of the Act.


---

Contact us for:-RBI GradeB/NABARD/SEBI coaching in Dehradun (Uttarakhand), Current Affairs classes in Dehradun (Uttarakhand), For best guidance and study material call 7088873675, 9997453844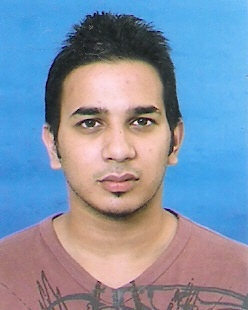 Latest posts by Hemant Bhatt
(see all)