Oracle IAS, the best coaching institute for UPSC/IAS/PCS preparation in Dehradun brings to you daily MCQs.
1. Consider the following statements:
1. He was a great social reformer and preached against killing the girl child in infancy.
2. He started the Kuka Movement to free the country a month before the Mutiny of 1857.
3. He advocated boycott of the British merchandise and services.
4. He started a new mass marriage system wherein the marriages were performed with minimal expenditure.
5. His 200th birth anniversary was celebrated recently by the Ministry of
Culture.
Identify the personality who correctly matches with the above description:
a. Raja Ram Mohan Roy
b. Satguru Ram Singh
c. Gurudev Ravishankar
d. Atmaram Pandurang
2. Consider the following statements with respect to Kashmir Stag:
1. It was locally known as dancing deer.
2. It was classified as critically endangered by the IUCN.
3. It is the only sub-species of European red deer in India.
Which of the statement(s) given above is/are correct?
a. 2 only
b. 2 and 3 only
c. 1, 2 and 3
d. None
3. Consider the following statements National Investment & Manufacturing Zones (NIMZ):
1. NIMZ are envisaged as large areas of developed land with the requisite ecosystem for promoting world class manufacturing activity.
2. Special Economic Zones (SEZ) were introduced in India in 2000 by
replacing NIMZs.
Which of the statement(s) given above is/are correct?
a. 1 only
b. 2 only
c. Both 1 and 2
d. Neither 1 nor 2
4. Consider the following statements:
1. President can extend the jurisdiction of a high court to any union territory or exclude the jurisdiction of a high court from any union territory.
2. Tamilnadu and Andaman & Nicobar Islands have common high courts.
3. Delhi is the only Union territory that has a high court of its own.
Which of the statement(s) given above is/are correct?
a. 1 only
b. 3 only
c. 1 and 3 only
d. 1, 2 and 3
5. Consider the following statements:
1. It is formed from the oxbows of river Jhelum.
2. It is the second largest lake in Jammu and Kashmir.
3. It is also known as the Srinagar's Jewel.
Identify the Lake that correctly matches with the above description:
a. Dal Lake
b. Wular Lake
c. Pangong Tso
d. Tso moriri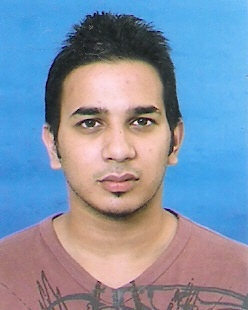 Latest posts by Hemant Bhatt
(see all)