In the recently declared final result of Uttarakhand Lower PCS Exam 2016, Miss Pooja Sharma has secured Rank 6. Team Oracle IAS had an interview with Miss Pooja, the transcript of which is being reproduced below for the benefit of aspirants.
BRIEF PROFILE:-
 Name             : Pooja Sharma
Age                   : 26  years
Residence      : Haldwani, Uttarakhand
Education:

School

10th : Khalsa National Girls Inter College, Haldwani
12th : Khalsa National Girls Inter College, Haldwani

Graduation:  B..Sc. (Home Science), Pantnagar University
Post Graduation: Human Development and Family Studies, Pantnagar University
 Interview Transcript:
Ques: How are you feeling right now?
Ans: This is an overwhelming feeling, that I can't express in words.
Ques: Which exams you are/have been targeting apart from this exam?
Ans: I am targeting UPSC and Uttarakhand Upper PCS exam at the same time. . This year I haven't opted to take exam for the UPSC CSE. I have qualified Upper PCS Pre twice but could not make it on the final list.
Ques: What is/was your strategy? Please elaborate for Prelims and Mains separately.
Ans: For prelims I read different books for different subjects including NCERT, SPECTRUM, Laxmikant , daily newspaper and Pratiyogita Darpan for  current affairs. I kept revising them regularly. For mains I went through my notes that I had prepared for pre exam. I ensured that I revised my notes regularly.
 Ques: How did you cater to UK specific section?
Ans: I read Uttarakhand Parikshawani, Winsar, and gave some extra efforts to read on history portion from other books. I specially referred Uttarakhand Government websites for the schemes and programmes that were running at that time.
Ques: Did you practice answer writing? Which style you prefer:Paragraph or Point format?
Ans: Yes I did write answers at home. I wrote all the answers in point format.
 Ques: Did you practice essay writing? Any particular focus area.
Ans: Yes I did. I prepared essay on several topics like global warming  climate change, disaster management, women empowerment and some  current topics at that time like GST, demonetization, election reforms, Clean India etc
Ques: Did you join any test series? Did it help you?
Ans: I was in job when test series was going on so I did not have enough time to join the same.
Ques: The mains exam had lot of questions from the current affairs section, particularly schemes. How did you manage this section?
Ans: I regularly prepared notes from news paper and online sources such as ORACLE IAS for current and just went through them before exam. They were well enough and helped.
Ques: You need a lot of patience as exam results are delayed in UK. What would you advise the students?
Ans: Be calm and always engage yourself in studies.
Ques: If you were not selected, what was your career backup plan?
Ans: I am a NET-JRF so I had higher education sector as my backup plan.  I have been working as a guest faculty since past 4 years at Govt. P. G. College, Pithoragarh.
Ques: How much role does mentor/guidance play in this whole journey?
Ans: Mentors/guidance  plays a crucial role in your success those are the people who correct your mistakes and give final shape to your preparation. My sisters have been my inspiration and mentors from ORACLE IAS and SAMVEG IAS have played a crucial role in my success.
Ques: When were you going to "execute" that backup plan?
Ans: As I told, I am a teacher so I am still executing my back plan.
Ques: If you're a working professional, share some tips on how to manage studies with job?
Ans: Divide your time after the job hours for studies. There might be times when you would get so many obstacles in your path but do not get disheartened. Be focused and work constantly.
Ques: Many hardworking candidates have failed in Mains/Interview . They're feeling cynical, hopeless and depressed- what is your message to them?
Ans: I have gone through the same and I have always been a survivor. A few days back I was not able to clear my Mains but I always try to bring positivity in my daily life.  I don't want to stop here and further work hard for UPSC as well. Always remember hard work pays off.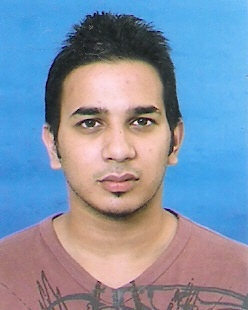 Latest posts by Hemant Bhatt
(see all)