Oracle IAS, the best coaching institute for UPSC/IAS/PCS preparation in Dehradun (Uttarakhand), brings to you daily current Affairs summary.
1. India, US sign landmark military communications, security agreement COMCASA
• India and the United States began a new generation of military and security cooperation by signing Communications Compatibility and Security Agreement (COMCASA).
• An announcement on the significant agreement came at the end of the inaugural 2+2 ministerial dialogue between the two countries that also focused on ensuring maritime freedom and international law in the India-Pacific region.
• The bilateral dialogue was attended by US Secretary of State Michael R. Pompeo and Secretary of Defence James N. Mattis and their Indian counterparts Sushma Swaraj and Nirmala Sitharaman.
• India and the US would also hold a first-ever tri-service exercise on the east coast of India in 2019.
• An important element of the discussion was starting the process of closer private defence industry collaboration that would allow Indian defence manufacturers to join the US military supply chain.
• The two defence ministers also announced their readiness to begin negotiations on an Industrial Security Annex (ISA) that would support closer defence industry cooperation and collaboration.
• India and the US signed the General Security of Military Information Agreement (GSOMIA) years ago and it allows the sharing of classified information from the US government and American companies with the Government of India and Defence Public Sector Undertakings but not with Indian Private companies.
• An ISA is required to enable private Indian participation in defence production and is particularly important as India opens up defence manufacturing to the private sector in a big way.
• To further defence innovation, a Memorandum of Intent was signed between the US Defence Innovation Unit (DIU) and the Indian Defence Innovation Organization – Innovation for Defence Excellence (DIO-iDEX), which will look into joint projects for co-production and co-development projects through the Defence Technology and Trade Initiative (DTTI).
• Both sides maintained that the Indo-Pacific region has emerged as an important part of bilateral cooperation and emphasized need to keep it open for maritime trade and free of disputes.
———————————————
2. Supreme Court bats for minor rape survivors
• The Supreme Court ordered that minor survivors of rape or sexual assault will get compensation on par with women victims.
• The apex court extended the National Legal Services Authority's (NALSA) compensation scheme for women rape and sexual assault survivors to minor children.
• The Bench directed that Special Judges under the Protection of Children from Sexual Offences (POCSO) Act should disburse compensation to minor victims of sex abuse as per the NALSA's 'Compensation Scheme for Women Victims/ Survivors of Sexual Assault/Other Crimes – 2018'.
• The NALSA scheme would be made applicable to minor victims from October 2 until the Centre frames compensation guidelines under the POCSO.
• The NALSA scheme provides a uniform payment of Rs 5 lakh to a maximum Rs 10 lakh for 'loss of life' and to gang rape survivors in any part of the country. Similarly, in case of rape and unnatural sexual assault, the victim would get a minimum of Rs 4 lakh and maximum of Rs 7 lakh as compensation.
• Among other categories, if a victim suffers the loss of foetus, that is, by miscarriage as a result of assault or loss fertility, the NALSA scheme offers a compensation of Rs 2 lakh to Rs 3 lakh.
• The scheme provides a victim of acid attack, in case of disfigurement of face, would get a minimum compensation of Rs 7 lakh, while the upper limit would be Rs 8 lakh.
• In acid attack cases, if the injury was more than 50%, a minimum compensation of Rs 5 lakh would be given, while the maximum would be Rs 8 lakh.
———————————————
3. Global Sanitation Convention to herald 150th Birth Anniversary of Mahatma Gandhi
• Union Ministry of Drinking Water and Sanitation will organize a global sanitation convention to mark the beginning of the 150th birth anniversary celebrations of Mahatma Gandhi, also coinciding with the fourth anniversary of the launch of Swachh Bharat Mission.
• Mahatma Gandhi International Sanitation Convention (MGISC) will be a 4-day international conference that will bring together Sanitation Minsters and other leaders in WASH (water, sanitation and hygiene) from around the world.
• A host of national and international dignitaries are slated to attend the event, for which preparations are under way. The Convention will culminate on 2nd October, Gandhi Jayanti, which is also celebrated as the Swachh Bharat Diwas. Several mass mobilisation events and campaigns are being planned across the States in the run up to this Day.
• India aims to eliminate open defecation by October 2nd, 2019, the 150th birth anniversary of Mahatma Gandhi, who held sanitation very close to his heart.
• Rural sanitation coverage has made ground-breaking progress, from 39% in October 2014, at the start of SBM, to over 92% today, with behaviour change being the key focus of implementation. The success of the Swachh Bharat Mission will undoubtedly have a significant impact on the global achievement of Sustainable Development Goal (SDG 6.2), i.e. to achieve access to adequate and equitable sanitation and hygiene for all. Simultaneously, coordinated efforts are in place to improve sanitation levels in all sectors and all public places. The global Convention will be aimed at sharing sanitation success stories and lessons across all participating countries.
———————————————
4. US returns two antique statues stolen from India
• Two antique statues worth hundreds of thousands of dollars stolen from India and displayed at two American museums have been repatriated to India by the US.
• The first statue, 'Lingodhbhavamurti', a 12th century granite sculpture depicting an iconic representation of Lord Shiva, dates back to the Chola dynasty.
• Currently valued at about $225,000, it was stolen from Tamil Nadu and was on display at the Birmingham Museum in Alabama.
• The second phyllite sculpture depicts the bodhisattva of wisdom, 'Manjusri', holding a sword and painted in gold leaf.
• Dating back to the 12th century, the statue was stolen from a temple near the Bodh Gaya Temple in Bihar in the late 1980s and has a current approximate value of $275,000. It was repatriated from Auckland Art Museum of the University of North Carolina at Chapel Hill, North Carolina.
• Both items were forfeited once the owners were presented with evidence that the artifacts were previously stolen from India.
• The statues were handed over to India's Consul-General in New York, Ambassador Sandeep Chakravorty by Manhattan District Attorney Cyrus Vance Jr during a repatriation ceremony at the Indian Consulate on September 4.
• The matter of smuggling of rare and valuable Indian antiques had first come to light in 2007 when the Directorate of Revenue Intelligence in India provided specific information through the Indian Consulate in New York about a particular consignment of seven crates purportedly containing 'marble garden sets' consigned to a New York address.
• When the consignment was checked, it was found to contain rare Indian artifacts and antiques.
———————————————
5. Supreme Court strikes down law criminalizing homosexuality
• Supreme Court today scrapped a colonial-era ban on gay sex in a landmark judgement that activists hope will uphold the right to equality. Gay sex is considered taboo by many in socially conservative India, and was reinstated as a criminal offence in 2013 after four years of decriminalization. Gay sex had been punishable by up to 10 years in Jail.
• The court said that LGBTQ community possesses equal rights as any other citizen and they should be allowed to live with dignity and without pretence.
• The court said that societal morality cannot trump constitutional morality. Societal morality cannot overturn the fundamental rights of even a single person. Sexual orientation is biological, innate. Any repression will be a violation of free expression.
• The court has put the onus on Centre to reduce the stigma associated with the community.
Contact us for:-
IAS coaching in Dehradun
UKPCS/UPPCS coaching in Dehradun
Current Affairs classes in Dehradun
For getting detailed feedback on your answers and improve answer writing
Phone Number:- 9997453844.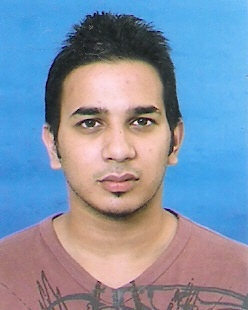 Latest posts by Hemant Bhatt
(see all)