Oracle IAS, the best coaching institute for UPSC/IAS/PCS preparation in Dehradun (Uttarakhand), brings to you views on important issues.
Syllabus: GS Mains paper 3: Environment and pollution
'River pollution is a serious threat in India'. Comment.
What happened recently?
On the recommendations of the National Green Tribunal, the CPCB last month apprised the States of the extent of pollution in their rivers.
The number of polluted stretches in India's rivers has increased to 351 from 302 two years ago.
The number of critically polluted stretches where water quality indicators are the poorest has gone up to 45 from 34, according to an assessment by the Central Pollution Control Board (CPCB).
The Rs. 20,000 crore clean-up of the Ganga may be the most visible of the government's efforts to tackle pollution the CPCB says several of the river's stretches in Bihar and Uttar Pradesh are actually far less polluted than many rivers in Maharashtra, Assam and Gujarat.
These three States account for 117 of the 351 polluted river stretches.
What is Bio-Chemical Oxygen Demand?
BOD is the amount of dissolved oxygen needed (i.e. demanded) by aerobic biological organisms to break down organic material.
BOD is a proxy for organic pollution.
If BOD is higher, the worse is the river.
The health of a river and the efficacy of water treatment measures by the States and municipal bodies are classified depending on BOD.
When BOD is greater than or equal to 30 mg/l, it is termed as 'priority 1,' while that between 3.1 & 6 mg/l is 'priority 5.' CPCB considers BOD less than 3 mg/l, an indicator of a healthy river.
What are the reasons behind the river being more polluted?
Rapid urbanisation is widening the gap, since infrastructure planning is not keeping pace with growth in housing.
There is poor infrastructure available in a large number of cities and towns located near rivers.
Managing sewage requires steady funding of treatment plants for all urban agglomerations that discharge their waste into rivers, and also a reliable power supply.
There is failure of several national programs run by the Centre for river conservation, wetland preservation and water quality monitoring.
The sewage and industrial effluents freely flow into the rivers in several cities.
Low priority is accorded to the enforcement of laws by SPCBs and pollution control committees.
River water at the barrage was diverted to treatment plants for water supply. Reports pointed out that 37 per cent of the sewage treatment plants (STPs) in Delhi were under-utilized as they did not receive sewage because of lack of drainage system in many areas.
What is the way forward?
A 2013 World Bank study estimated that environmental degradation is costing India at least $80 billion a year, of which losses to rivers form a significant part. This is indeed a problem of catastrophic dimensions.
Government should be to ensure that there was a limit to the amount of water that can be drawn from the river.
The immediate plan should be to expand the supply of treatment plants.
All liquid effluent discharge from the textile units and tanneries should be brought down to zero and it is to be pursued rigorously.
Assistance to be given to industries to choose the best technologies for recovery of waste waters for reuse.


---

---

---

Contact us for:-

IAS coaching in Dehradun
UKPCS/UPPCS coaching in Dehradun
Current Affairs classes in Dehradun
For getting detailed feedback on your answers and improve answer writing
Phone Number:- 9997453844.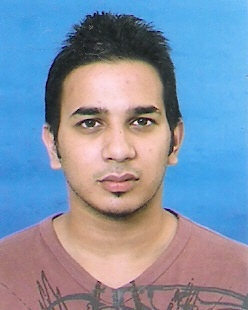 Latest posts by Hemant Bhatt
(see all)