Oracle IAS, the best coaching institute for UPSC/IAS/PCS preparation in Dehradun (Uttarakhand), brings to you views on important issues.
'We as fellow citizens and human being have ethical responsibility to help fellow citizen in need'.What do you understand by a 'good Samaritan'? Discuss it in context of the legislation passed by the government of Karnataka.
Syllabus: GS 4- Ethics
In News:
President Ram Nath Kovind has given assent to a bill, India's first, which will give legal protection to the good Samaritans in Karnataka who help accidents victims with emergency medical care within the 'golden hour'.  With this, Karnataka has become the first state to give legal protection to good Samaritans through a legislation amidst the rising incidents of accidental deaths in India, which saw 1,50,785 people getting killed in road accidents in 2016.
Good Samaritan is "A person who, in good faith, without expectation of reward and without any duty of care or special relationship, voluntarily comes forward to administer emergency care to an injured person."
Objective of the Legislation – It has been found that bystanders often refrain from helping accident victims due to the fear of legal and procedural hassles. The legislation aims to give protection to good samaritans and ensure immediate medical assistance for road accident victims within the 'golden hour' and encourage people to offer first aid to victims without fear of harassment in the hands of police and investigations.
Why the need for this Legislation –
[] There were around 4,80,000 road accidents in the country in 2016 in which over 1,50,000 people were killed.
[] In 2015, there were around 5 lakh road accidents in the country in which over 1,46,000 people were killed.
A sizable proportion of these deaths could have been avoided if victims had received emergency medical treatment on time. In fact, the Law Commission of India in a report, noted that over 50 per cent of road accident deaths can be averted with timely medical care within the first one hour. This translates to 70,000 lives that could be saved.
This legislation is a huge milestone and will create an enabling atmosphere where bystanders feel protected by law and come forward to help road crash victims. This will be a game-changer for Karnataka in reducing the number of road crash fatalities, the annual figure of which is over 11,000.
Features of the Legislation:
[] They will be exempted from repeated attendance in courts and police stations, in case attendance is mandatory, expenses of such "running around to courts and police stations" will be taken care through the proposed 'Good Samaritan Fund'.
[] After admitting the accident victim to the hospital, the good Samaritan can leave immediately, and all government as well as private hospitals are bound to give first aid to the accident victims, according to the new legislation.
[] Further, in case of mandatory attendance at courts and police stations, a Good Samaritan Fund will be created which will take care of all expenses.
[] The state government has to allocate a separate budget for this. Those who rush to offer aid to victims have to be educated about their rights by way of displaying a rights' charter in hospitals.
The 'Golden Hour'
In medical parlance, 'golden hour' means the first hour after the accident.
[] In a nationwide survey conducted by SaveLife, it was revealed that 50% of road accident deaths could have been avoided if rapid assistance and medical treatment was rendered.
[] The World Health Organisation too, states that 50% of the victims die in the first 15 minutes due to serious cardiovascular or nervous system injuries and the rest can be saved through by providing basic life support during the 'Golden Hour'.
Experts often cite the 'bystanders effect' as one of the key reasons behind apparent public apathy. What the bystanders theory talks about is the inhibiting influence of other people's presence on a person's willingness to help someone in need. A bystander is less likely to help someone if they are in the real or imagined presence of other people.
---
Contact us for:-
IAS coaching in Dehradun
UKPCS/UPPCS coaching in Dehradun
Current Affairs classes in Dehradun
For getting detailed feedback on your answers and improve answer writing
Phone Number:– 9997453844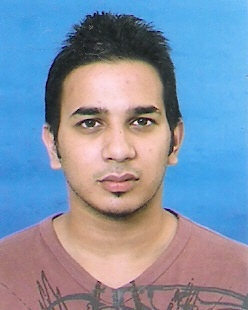 Latest posts by Hemant Bhatt
(see all)