Oracle IAS, the best coaching institute for RBI grade B/NABARD/SEBI in Dehradun (Uttarakhand), brings to you views on important issues. 
1. What is the Liberalised Remittance Scheme (LRS) of USD 2,50,000?
Under the Liberalised Remittance Scheme, all resident individuals,including minors, are allowed to freely remit up to USD 2,50,000 per financial year (April – March) for any permissible current or capital account transaction or a combination of both. Further, resident individuals can avail of foreign exchange facility for the purposes mentioned in Para 1 of Schedule III of FEM (CAT) Amendment Rules 2015, dated May 26, 2015, within the limit of USD 2,50,000 only.
The Scheme was introduced on February 4, 2004, with a limit of USD 25,000. The LRS limit has been revised in stages consistent with prevailing macro and micro economic conditions.
 2. What are the prohibited items under the Scheme?
 The remittance facility under the Scheme is not available for the following:
Remittance for any purpose specifically prohibited under Schedule-I (like purchase of lottery tickets/sweep stakes, proscribed magazines, etc.) or any item restricted under Schedule II of Foreign Exchange Management (Current Account Transactions) Rules, 2000.
Remittance from India for margins or margin calls to overseas exchanges / overseas counterparty.
Remittances for purchase of FCCBs issued by Indian companies in the overseas secondary market.
Remittance for trading in foreign exchange abroad.
Capital account remittances, directly or indirectly, to countries identified by the Financial Action Task Force (FATF) as "non- cooperative countries and territories", from time to time.
Remittances directly or indirectly to those individuals and entities identified as posing significant risk of committing acts of terrorism as advised separately by the Reserve Bank to the banks.


---

Contact us for:-RBI GradeB/NABARD/SEBI coaching in Dehradun (Uttarakhand), Current Affairs classes in Dehradun (Uttarakhand), For best guidance and study material call 7088873675, 9997453844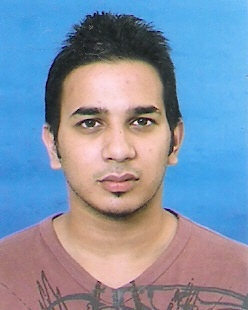 Latest posts by Hemant Bhatt
(see all)