Oracle IAS, the best coaching institute for UPSC/IAS/PCS preparation in Dehradun brings to you views on important issues.
Syllabus: GS-1 – gender issues, GS-4- Ethics
Jammu and Kashmir becomes first Indian state to ban sexual exploitation of women.
Jammu and Kashmir just became the first state to amend two state laws to ban sexual exploitation of women by any public servant, or people in a position of authority or sharing a fiduciary relationship.
What is 'Sextortion'?
Sextortion is a type of sexual exploitation that creates non-physical pressures for gaining sexual pleasure.
In sextortion cases, abuse of power is the means of coercion and the category of sexual exploitation in which threatened to release sexual images or information.
This type sexual harrasment is explained as an abuse of power as well as a form of corruption.
Sextortion is a corruption in a form where the government officials, judges, educators, law enforcement personnel force people for sexual favours in return of something which is under their authority to grant.
What is the amendment about?
The amendment of the two bills has been brought about to define a crime called 'sextortion'.
The amended laws make sextortion a non-bailable crime, with punishment not less than three years.
The armed forces won't fall in the purview of the amended laws due to their immunity under the Armed Forces Special Power Act (AFSPA). Amendments of the bill
The bill was amended in the state Ranbir Penal Code (RPC).
Ranbir Penal Code (RPC) is the criminal code applicable in the state of Jammu and Kashmir.
Physical or non-physical forms of forceful demands of sexual favours from any woman in exchange of some benefits or favours are crimes now.
An amendment in the Prevention of Corruption Act is also being made, according to the official statement.
 The amendments made in the two laws of the state will separately deal the crime of 'sextortion' with people holding a position of authority or public servants.
Why is the 'sextortion' bill unique?
The Supreme Court judge said that this was the first time in India that a corruption act has provisions to deal with 'sextortion'.
This is the first time where a legislation has been amended to bring sexual harassment under the ambit of the Prevention of Corruption Act.


---

Contact us for:-
•IAS coaching in Dehradun
•UKPCS/UPPCS coaching in Dehradun
•Current Affairs classes in Dehradun
•For getting detailed feedback on your answers and improve answer writing
•Phone Number:- 9997453844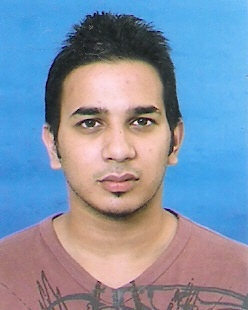 Latest posts by Hemant Bhatt
(see all)