UKPSC has brought out the Upper and Lower UKPCS exam notifications after a long wait. According to reports, the prelims examination for Upper & Lower PCS would be conducted late in the year 2021 itself or early 2022. For serious students, the time for preparation now is less and the competition is high. In fact, this is the time to assess your preparation with a  reliable test series and increase chances of your selection.
Oracle IAS has launched the Lower UKPCS 2021 Prelims Test Series. Ours is the most realistic and helpful test series, available in online mode and is available in English language. These test series have been designed by our expert faculty who are well qualified and have multiple times qualified the prelims of Upper and Lower UKPCS Exams in previous years. The difficulty level and the distribution of questions has been kept in mind while preparing the papers.
The cost of the test series has been kept very low to ensure that no student faces any financial difficulty in subscribing to Lower UKPCS 2021 Prelims Test Series . If you are preparing for this examination along with Upper UKPCS 2021, you can opt for the full Test Series with 18 tests and 2000+ questions. You can read the details of that Test Series by clicking here. For syllabus, old papers and analysis of UKPCS old papers, click here.
To subscribe to the Test Series, call or whatsapp 9997453844.
Details of Test Series :-
| | | |
| --- | --- | --- |
| S. No | Number of Questions | Syllabus Topics |
| 1 | 100 | Uttarakhand and Current Affairs |
| 2 | 100 | CSAT and Curent Affairs |
| 3 | 150 | Full length |
| 4 | 150 | Full length |
| 5 | 150 | Full length |
| 6 | 150 | Full length |
* Subject Specific Tests will include 100 questions to be attempted within 75 min and Full Length Tests will include 150 questions to be attempted within 100 minutes. Timings have been altered to cater to offline nature of actual exam conducted by UKPSC.
Fee : Rs. 550/- only
The above package would also include Current Affairs PDF compilation UK specific- November 2020 to November 2021
Payment details:-
Google Pay at : 9997386897 (Sachin Raturi)
Pay using following Bank account details :
Bank : Bank of India
Account Number : 713110110001037
Name : Sachin Raturi
IFSC Code : BKID0007131
You can also scan this QR code below using any UPI
Important : Please send the proof of transaction to 9997453844.
Contact us at 9997453844 or (click here) to join our WhatsApp group for any queries.
UKPCS-UKPSC mains study material
Phone Number:–9997453844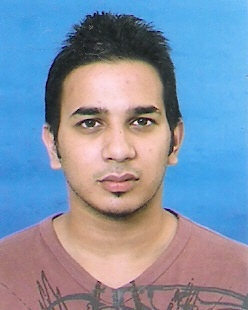 Latest posts by Hemant Bhatt
(see all)