Uttarakhand Forest Ranger Officer (FRO) 2021 Interview are scheduled for the second  week of October 2023. If you are on this page, you have likely cleared the Mains exam of UTaarakhand FRO exam.  Congratulations!  Before we move forward, some self-promotion.
Our students secured good ranks in the exams conducted by UKPCS, including recently concluded Uttarakhand ACF exam.  You can read their
interviews here.
We are happy to announce our exclusive interview guidance programme designed specifically for aspirants aiming to excel in these interviews. Read on to know more.
Mock Interviews in September/October  2023

To equip aspirants with the necessary skills and confidence, Oracle IAS will be conducting mock interviews as part of our interview guidance programme. This is in addition to our famous interview guide pdf, personal sessions to help you focus on specific areas and a general session for must prepare topics.
These mock interviews are scheduled to be held on the first weekends of September and October 2023. As the time is limited and we have to provide appropriate time to everyone, the seats are also limited. 
The aim of these practice sessions is to provide candidates with a realistic simulation of the actual interview process. By participating in these mock interviews, aspirants will gain valuable experience, enhance their communication skills, and receive constructive feedback from expert mentors.
Oracle IAS Interview Guide: Uttarakhand Forest Ranger Officer (FRO) 2021 Interview
To further assist candidates in their preparation, Oracle IAS is releasing an interview guide specially curated for the Uttarakhand Lower PCS 2021 interviews. This comprehensive guide encompasses a wide range of topics and provides valuable insights into the interview process, panel expectations, and effective answering techniques. It serves as a valuable resource for candidates to develop a deep understanding of the interview dynamics and refine their interview strategy.
Access the Interview Guide and Register for Mock Interviews
To access the Oracle IAS Interview Guide for the Uttarakhand Forest Ranger Officer (FRO) 2021 Interview , candidates can click below:-
This guide is a result of Oracle IAS's years of experience and expertise in the field of civil services coaching. It covers various aspects such as personality development, current affairs, ethical dilemmas, and more, which are crucial for interview success.
To register for the mock interviews conducted by Oracle IAS, candidates are requested to fill out the Google Form available at the following link:
The mock interviews will be held on the weekends of the September and October 2023, providing candidates with ample time to prepare and improve their performance.
Why Oracle IAS Interview Guidance Programme?
Oracle IAS has a proven track record of success in guiding candidates towards achieving top ranks in civil services examinations, specially of Uttarakhand PCS.
We have an exceptional faculty team, provide personalized attention, and have a comprehensive curriculum.
Don't miss this opportunity to enhance your interview skills and increase your chances of success in the Uttarakhand Lower PCS 2021 interviews. Register for the Oracle IAS Interview Guidance Programme today, and take a step closer to realizing your dreams of a successful career in the civil services.
About the faculties
Hemant Bhatt: One of the founders of Oracle IAS, Mr. Bhatt is an engineer and has worked in Singapore before returning and writing 5 UPSC mains and multiple interviews. He has also pursued postgraduate studies in Social Sciences from Sciences'Po, Paris.
Shekhar Chowdhary: Shekhar cleared many govt exams, including UPPCS(final selection) and after serving  few years with Govt of UP, is now currently an Assistant Professor at Kalinga University, Raipur. A national topper in NET exam, he is also pursuing PhD in Public Administration from Jindal University. He has written multiple UPSC mains.
Abhishek Pandey : Abhishek Pandey is a postgraduate in Political Science from Allahabad University and got selected in UPPCS 2020. He is currently posted in Gorakhpur. He has written multiple UPSC and PCS mains with Hindi optional.
Pawan Pandey: Pawan is a co-founder of Oracle IAS. An engineer by training, he has also served with the govt of India for a few years. He has written multiple UPSC and PCS mains and given multiple interviews at the Public Service Commissions.
---
For any query Call/WhatsApp: 999 7453844
To Join our WhatsApp Group Click Here
To Join our Telegram Group: Click Here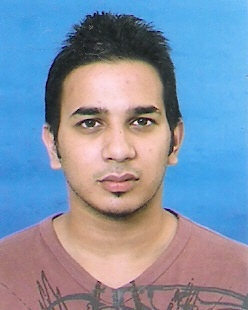 Latest posts by Hemant Bhatt
(see all)