As the countdown to the Uttarakhand Public Service Commission (UKPSC) RO-ARO Exam Pre 2023 and Executive Officer Exam 2023 begins, Oracle IAS brings you an invaluable tool to boost your preparation. With just a few weeks left for the exams scheduled in November and December, it's time to gear up and secure your success with Oracle IAS's concise and comprehensive study material.
Oracle IAS has been a trusted name in Dehradun's coaching landscape, known for its excellence in guiding aspirants towards their goals. The institute has a rich history of producing successful candidates in various competitive exams. Now, Oracle IAS is ready to equip you with the knowledge and strategies you need to excel in the upcoming UKPSC exams.
Key Features of Oracle IAS Study Material for UKPSC RO-ARO for prelims:
Concise and Well-Organized: Our study material is thoughtfully curated, condensing vast subject matter into around 570 pages. It focuses on the essential topics and concepts required for the UKPSC RO ARO exam and UKPSC EO Exam, ensuring you make the most of your study time.
English Medium: Oracle IAS study material is available in English medium only, being the only such material in the market.
Comprehensive Coverage: We have meticulously covered all the relevant subjects, ensuring you are well-prepared for every section of the exams. We have covered Polity, History, Economy, Science, Reasoning, Geography and Environment. Apart from that we also provide our bestselling Uttarakhand book for preparation of Uttarakhand section. The other bestselling book has MCQs from past papers. Details below.
Updated Content: Our study material is up-to-date with the latest syllabus and exam patterns, so you can stay ahead of the competition.
Practice Questions : To help you assess your progress, we've included practice questions and exercises in the Aptitude material. Apart from that, our test series will give you a realistic idea of the exam.
Current Affairs: Oracle IAS's team of experienced educators and subject matter experts will also provide Current Affairs PDFs and CA based questions till October, 2023. You can January 2023 PDF and Questions on our Telegram Channel by clicking here.
Sample of the Study Material of UKPSC RO-ARO Exam 2023
You can see the sample for our material below. It contains pages from all the subjects.
Why Choose Oracle IAS?
Proven Success: Oracle IAS has a track record of producing successful candidates in various competitive exams, including UKPSC Lower and Upper PCS Exams, ACF and other UPSC, UPPSC, and UKPSC exams.
Only material in English medium : We are providing the only material available in English medium for these exams.
Regular Mock Tests: Our institute offers regular mock tests and practice sessions to simulate exam conditions and enhance your confidence.
Dedicated Doubt Clearing Sessions: We understand that clearing doubts is crucial for effective learning. Oracle IAS provides dedicated doubt clearing sessions to ensure your concepts are crystal clear.
Our Bestselling Books for UKPSC RO-ARO exam 2023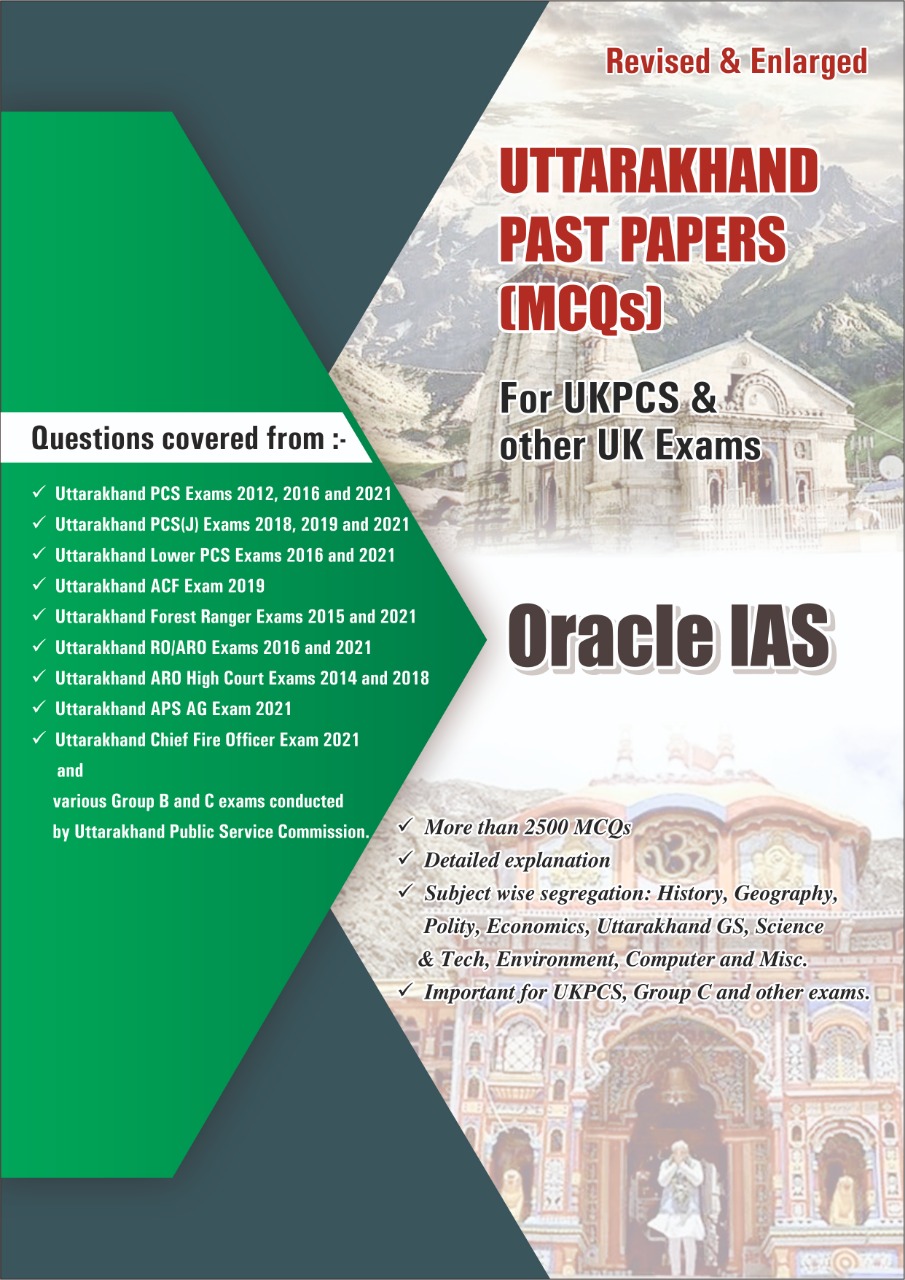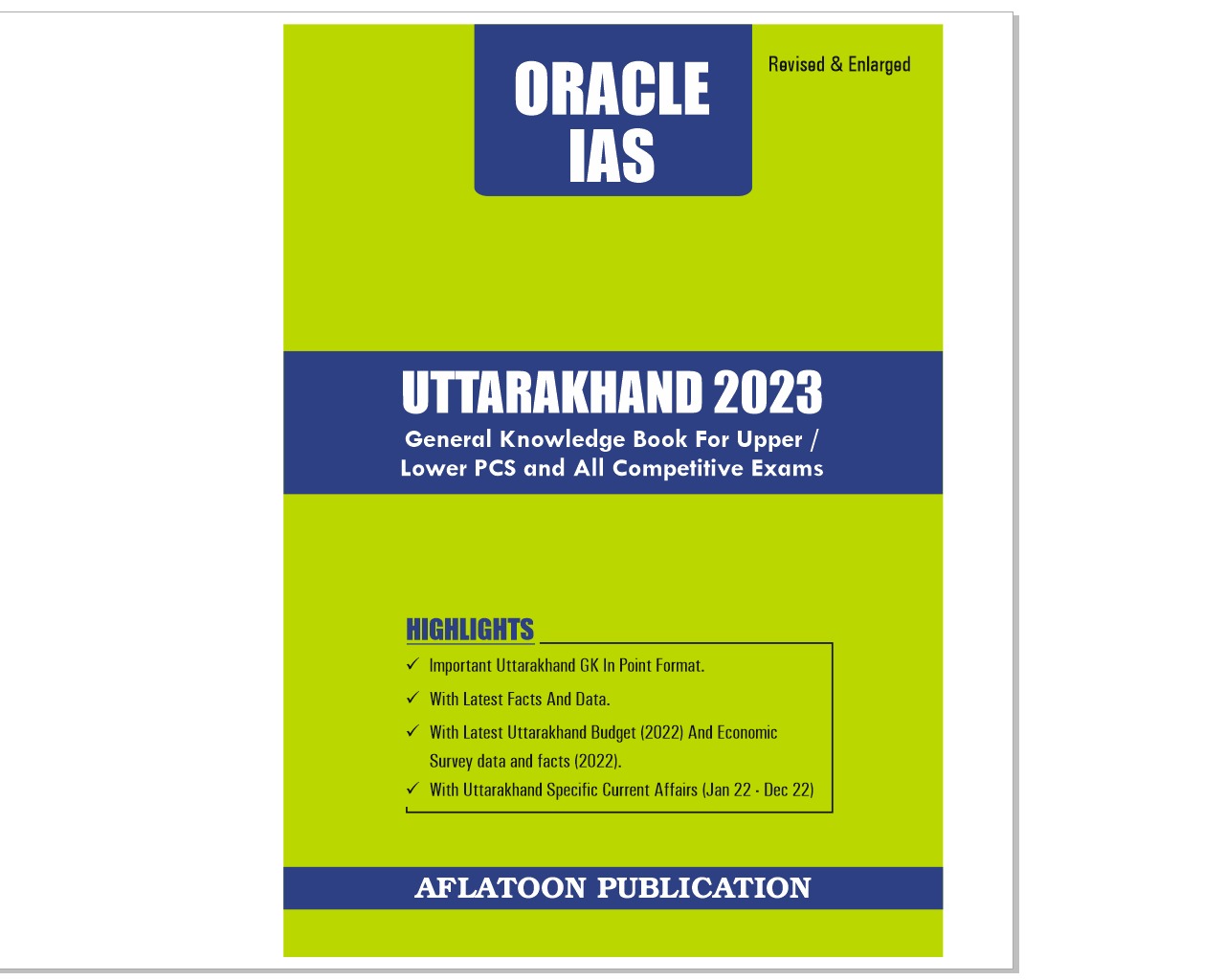 Master Your Preparation with Our Online Test Series: UKPSC RO ARO 2023 Prelims
The Oracle IAS Institute is excited to introduce a series of online tests, designed to mirror the UKPSC RO ARO exam pattern accurately. Our test series aims to provide aspirants a realistic simulation of the actual exam, helping you get accustomed to the exam format while testing your knowledge rigorously. Additionally, our detailed feedback and insights on your performance can be a guiding light, helping you fine-tune your preparation strategy as you inch closer to the exam date.
The test series would include 8 online full-length test.
---
FEATURES OF UKPSC RO ARO 2023 Prelims PROGRAM 
Oracle IAS is running a crash course for the UKPSC RO-ARO Exam 2023. The details of the same are below. You can read more about it by clicking here.
Start date – 18 Sept 2023
Total Duration: ~2 Months
Mode: Online and Offline.
Program will include 80 hours of lectures targeted towards helping aspirants to cover RO-ARO Syllabus. The students may also access the recorded videos later for revision purpose.
We would also post concise printed material of around ~600 pages for revision purpose which will be helpful in preparation of pre-exam.
The classroom programme will include everything we offer: lectures, books, material and test series (details below). 
The program will also cover Current Affairs (Jan 2022- Sept 2023) and Uttarakhand Specific GS.
All students will have access to recorded lectures and test series on our state-of-the art Learning Management System till the date of the exam.
---
Cost of the UKPSC RO/ARO Prelims Crash Course Programs:
        Full Program Cost:
Online: Class Lectures + Test Series + Study Material & Books = Rs. 6999/-
Offline – Class Lectures + Test Series + Study Material & Books = Rs. 8999/-
Test Series detail Program
Test Series + Books + Study Material:
Test Series Only:
Only Study Material+ Books
(all cost includes GST + Shipping cost if applicable)
---
About the faculties 
Hemant Bhatt : One of the founders of Oracle IAS, Mr. Bhatt is an engineer from College of Technology(Pantnagar) and has worked in Singapore before returning and writing 5 UPSC mains back to back and multiple interviews. He has also pursued postgraduate studies in Social Sciences from Sciences'Po, Paris.
Pawan Pandey : Pawan is a co-founder of Oracle IAS. An engineer by training, he has also served with the govt of India for a few years. He has written multiple UPSC and PCS mains and given multiple interviews at the Public Service Commissions.
Mohit Chakwal: Mohit is a civil engineering graduate from IIT- Kharagpur. After a short stint in the corparate world, Mohit entered the civil services prepartion. He has written multiple UPSC Mains along with two interviews.
Shekhar Chowdhary : Shekhar cleared many govt exams, including UPPCS 2014 (final selection) and after serving  few years with Govt of UP, is now currently an Assistant Professor at Kalinga University, Raipur. A national topper in NET exam, he is also pursuing PhD in Public Administration from Jindal University. He has written multiple UPSC mains.
Abhishek Pandey : Abhishek Pandey is a postgraduate in Political Science from Allahabad University and got selected in UPPCS 2020. He is currently posted in Gorakhpur. He has written multiple UPSC and PCS mains with Hindi optional.
---
Our Best Sellers for UKPSC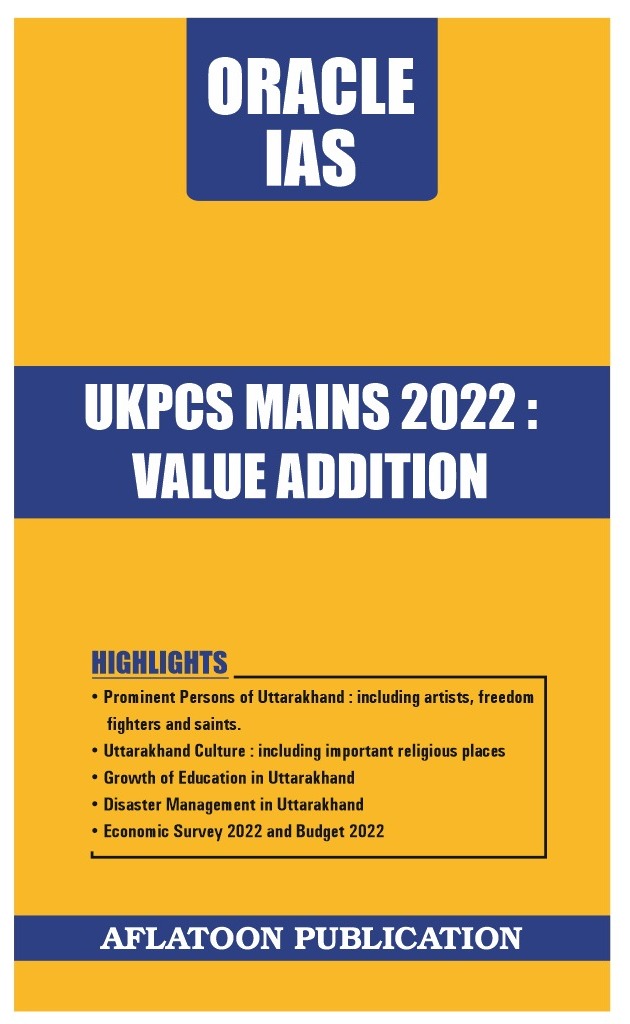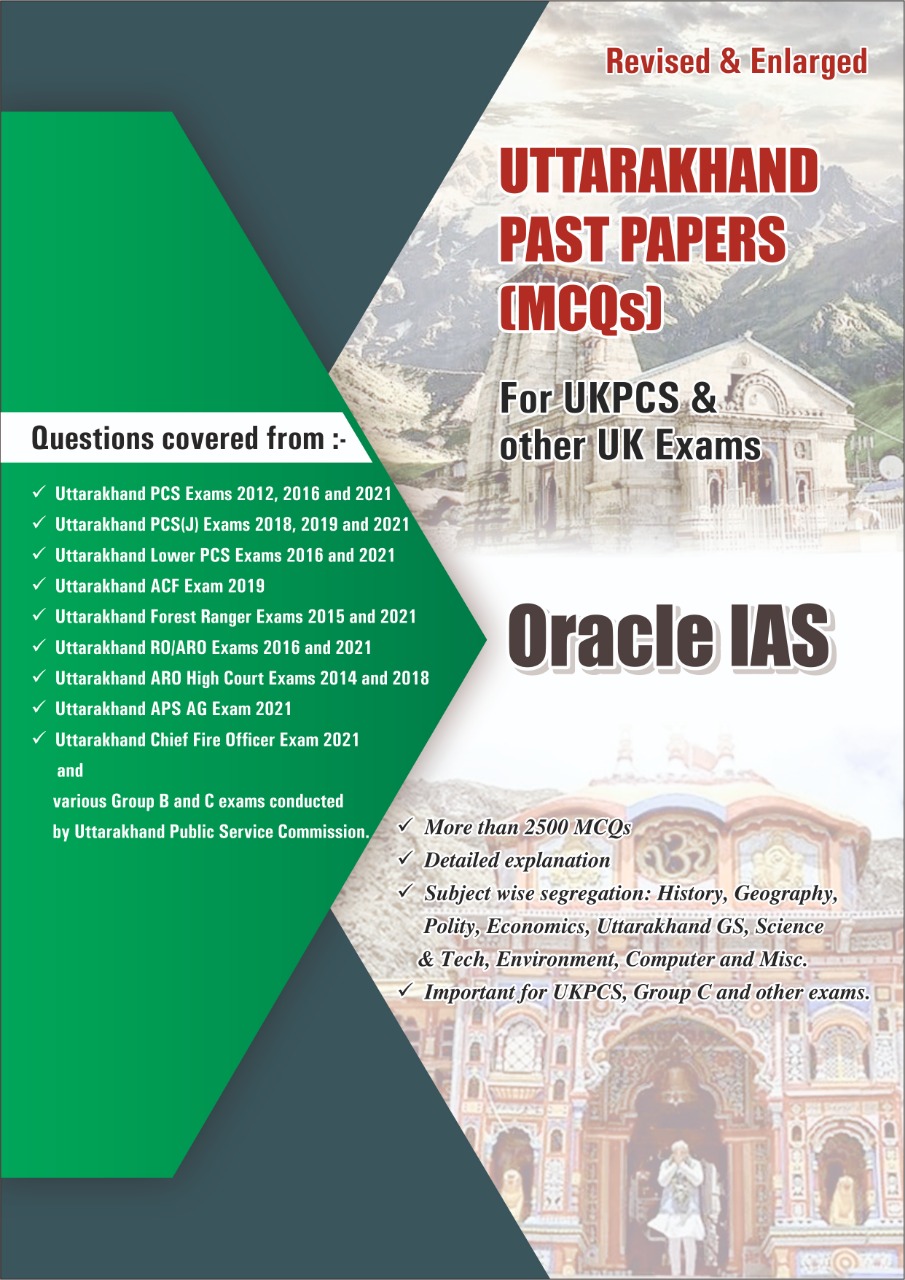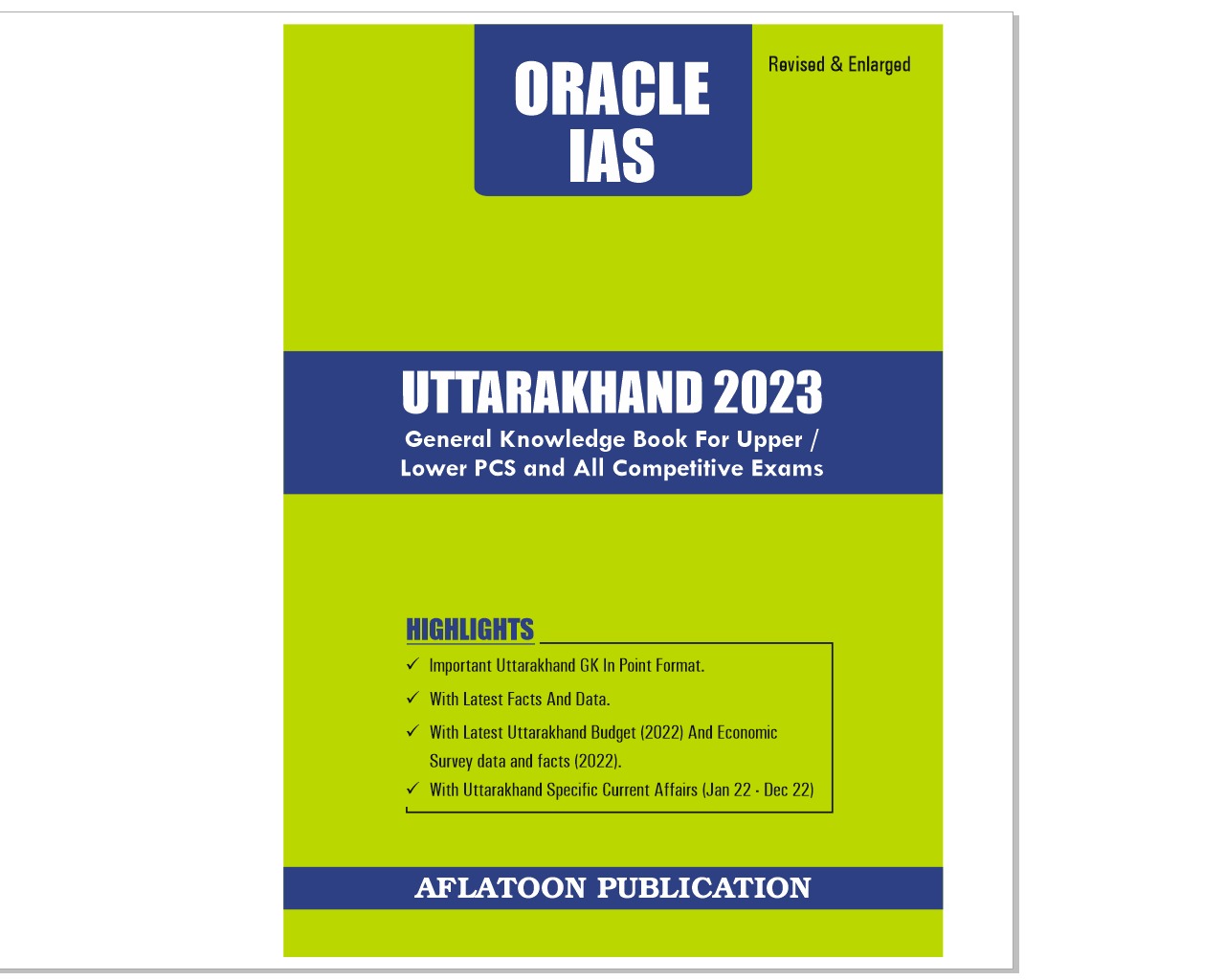 ---
Contact:
Call/WhatsApp 9997453844 for details
Join Our Prepartion program: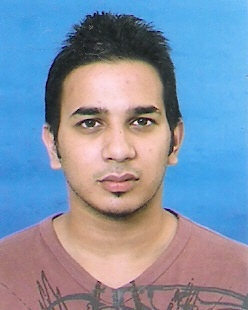 Latest posts by Hemant Bhatt
(see all)