TOPIC: JUDICIAL ACTIVISM (Part #1)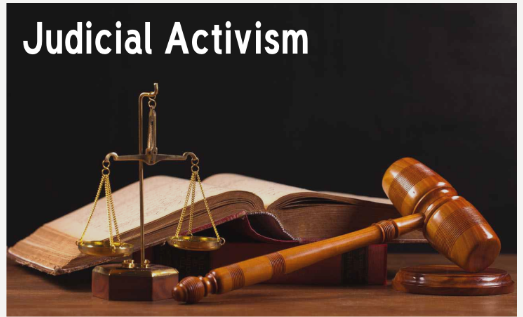 SHORT FORM OF TERM USED
SC — Supreme Court.
HC — High Court.
FR — Fundamental Rights
JR — Judicial Review
JA — Judicial Activism
Why we need Judiciary.
To preserve rule of law.
To uphold the Constitution.
To safeguard rights of citizens.
Doctrine of Judicial Review.
INTRODUCTION
Doctrine originated and developed in USA
In India, Constitution confers the power of JR on Judiciary (both Supreme Court and High Court)
 SC declared JR as a BASIC structure of constitution . So, Power of JR cannot be curtailed even by Constitutional Amendment.
MEANING
It is the power of Judiciary to examine the constitutionality of Legislative and Executive actions of both Central and State governments.
IMPORTANT EXAMPLES
Golak Nath case (1967)
Kesavananda Bharati case (1973)
3.NJAC Act declared unconstitutional and null and void.
(Question on this came in 2017 Mains UPSC)
IMPORTANCE OF JUDICIAL REVIEW
To uphold the principle of Supremacy of Constitution
To maintain Federal equilibrium (Cauvery water dispute)
To protect the fundamental Rights of citizens.
CONSTITUTIONAL PROVISIONS OF JUDICIAL REVIEW
Article 13 — declares that all laws that are inconsistent with or in derogation of the FR shall be null and void.
Article 32 — guarantees the right to move to SC for enforcement of FR
Article 131 — provides for Original jurisdiction of SC in center state and interstate disputes
Article 226 — empowers HC to issue writs for enforcement of FR and for any other purposes.
SCOPE OF JUDICIAL REVIEW (JR)
a. Constitutional Validity of Legislative and Executive Actions can be challenged in the SC and HC on following 3 grounds :
It infringes FR
It is outside the competence of the Authority which has framed it.
It is against Constitutional provisions.
b.Article 21 (Fundamental Rights) reads as:
"No person shall be deprived of his life or personal liberty except according to a procedure established by law."
The Power of JR has culminated into judicial activism that has significantly expanded the ambit of Article 21.
Scope of JR in India was limited as compared to USA because American Constitution provides for ' Due process of Law ' against that of ' Procedure established by Law ' followed by Indian Constitution.
Due process of Law: Gives wide scope to the SC to grant protection to rights of citizens.

Here, the Law made by legislature must be Reasonable and Fair.( V IMP )
Procedure established by Law: Only checks whether the Law made is within the power of Authority which made it.
So, Due process of Law = Procedure established by Law + Law must be Reasonable and Fair.
However, in Maneka Gandhi case (1978): SC changed the ' Procedure established by Law ' doctrine and said that India also follows ' Due process of Law ' doctrine. This has significantly expanded the scope of JR in India.
What was held in the Coelho case? In this context, can you say that judicial review is of key importance amongst the basic features of the Constitution?
(This question came in UPSC mains 2016.)
PLS CLICK HERE:
ENG_JUDICIAL_ACTIVISM
HINDI_JUDICIAL_ACTIVISM 
---
Contact us for:-
IAS coaching in Dehradun (Uttarakhand)
UKPCS/UPPCS coaching in Dehradun (Uttarakhand)
Current Affairs classes in Dehradun (Uttarakhand)
For getting detailed feedback on your answers and improve answer writing
Phone Number:– 9997453844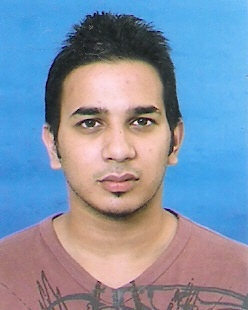 Latest posts by Hemant Bhatt
(see all)