Oracle IAS, the best coaching institute for UPSC/IAS/PCS preparation in Dehradun brings to you daily current affairs summary.
1. 99.3% of demonetized currency returned: RBI
• Over 99% of the ₹500 and ₹ 1000 that were withdrawn from circulation in November 2016 were returned, the Reserve Bank of India said in its annual report.
• According to the report, after verification and reconciliation, the total value of the ₹ 500 and ₹ 1000 as on November 8, 2016, the day before note ban came into effect, was ₹15,417.93 lakh crore. The total value of such notes returned from circulation was ₹ 15,310.73 lakh crore.
• According to RBI data, the value of banknotes in circulation increased by 37.7% over the year to ₹ 18,037 lakh crore as at end of March 2018.
• With more ₹500 notes pumped into the system over the last one year, the share of ₹2,000 notes by value declined to 37.3% as on March 2018 as compared to 50.2% a year ago. The share of ₹500 note, in term of value, increased from 22.5% to 42.9% during the same period.
• The share of newly introduced ₹ 200 banknotes in the total value of banknotes in circulation was 2.1% at end-March 2018.
==> Money spent post-demo
• Post demonetization, the RBI spend ₹ 7,965 crore in 2016-17 on printing new ₹500 and ₹ 2000 and other denomination notes, more than double the ₹ 3,421 crore spent in the previous year.
• In 2017-18 (July 2017 to June 2018), it spent another ₹ 4,912 crore on printing of currency.
• Counterfeit notes detected in SBNs decreased by 59.7% and 59.6% in the denominations of ₹ 500 and ₹ 1,000.
———————————————
2. India all set to introduce cap on solar power tariffs
• The ministry of new and renewable energy is set to cap India's solar power tariffs at ₹ 2.5 and ₹ 2.68 per unit for developers using domestic, and imported solar cells and modules, respectively
• If it was found that the safeguard duty on imports was not paid by the bidder, then the bid solar power tariff will be reduced by ₹0.18, and the "pass through benefits will not be available to the developer".
• SECI's future bids should be in lot sizes of 1,200 MW, with no upper cap, and the minimum bid should be for 50MW.
• The suggestions could be a source of worry for solar power developers, given that maximum proposed solar tariffs are far lower than what was achieved through the reverse bidding process conducted by both SECI and state governments.
• For instance, earlier this month, SECI cancelled a 300MW solar tender awarded to Adani Green Energy because the tariffs were relatively high. In July, Uttar Pradesh's renewable energy department also scrapped tenders for 1,000MW of grid-connected solar projects because the lowest bid was at ₹3.48 a unit. Higher bids also forced SECI to cancel another 950 MW tender in July.
• Solar power tariffs in India plunged to a record low of ₹ 2.44 per unit in July, but the lowest bid in recent times was at ₹ 2.9 a unit.
• On 30 July, the government ordered safeguard duty of 25% on solar panels and modules imported from China and Malaysia to protect domestic manufacturers and to encourage solar project developers to buy units locally. However, faced with mounting pressure from solar power developers, the duty has been temporarily lifted. About 90% of the solar cells and modules used in India are imported from China and Malaysia, according to industry estimates.
• India is the world's third-largest energy consumer after the US and China. India has set itself an ambitious target of achieving 100GW of solar power by 2022, with the current capacity at about 24GW.
———————————————
3. Ozone depletion played a role in mass extinction: Study
• Destruction of the ozone layer may have contributed to the largest mass extinction in the history of Earth, known as the End-Permian Extinction, a study published in the journal Nature Geoscience has found.
• The event, also known as the Great Dying, occurred around 250 million years ago when a massive volcanic eruption in what is today the Russian province of Siberia sent nearly 90% of all life right into extinction. Geologists call this eruption the Siberian Flood Basalts, and it ran for almost a million years.
• The scale of this extinction was so incredible that scientists have often wondered what made the Siberian Flood Basalts so much more deadly than other similar eruptions.
==> Lithosphere study
• Researchers determined the composition of the lithosphere, a section of the planet located between the crust and the mantle. They analyzed samples of mantle xenoliths, rock sections of the lithosphere that get captured by the passing magma and erupted to the surface during the volcanic explosion. The team found that before the Siberian Flood Basalts took place, the Siberian lithosphere was heavily loaded with chlorine, bromine, and iodine, all chemical elements from the halogen group.
• However, these elements seem to have disappeared after the volcanic eruption.
• The large reservoir of halogens that was stored in the Siberian lithosphere was sent into the Earth's atmosphere during the volcanic explosion, effectively destroying the ozone layer at the time and contributing to the mass extinction.
———————————————
4. DRDO wants to sell super radar technology for fighter jets to industry
• India's defence research and development organization (DRDO) wants to sell tech that it says it has developed for a 'super radar' for fighter jet aircraft and has asked the Indian Industry to submit proposals for transfer of technology.
• The Electronic and Radar Development Establishment (LRDE) has said that it is ready with its 'Active Electronically Scanned Array Radar (AESAR)' technology and has four licences to offer to the Indian industry. The lab has asked interested companies to submit their profiles to apply for the project.
• The AESAR is a key requirement for all future jet fighter purchases by India, with efforts also on to integrate it to the indigenous Light Combat Aircraft (LCA) Tejas that are on order by the Indian Air Force.
• Active phased array technology in the Radar enables user to achieve high mission reliability with multi-target tracking capability. The radar operational modes are designed to assist the fighter pilot in the execution of various combat mission in air-to-air, air-to-ground and air-to-sea operations.
• AESA radars are at the heart of modern fighter aircraft and are integrated on all cutting-edge jets like the Dassault Rafael and Boeing F/A 18 besides the fifth generation F 22 and F 35 fleet. These radars enable jets to detect enemy targets from a standoff distance without getting exposed. They can also track and target multiple threats simultaneously, giving one jet the ability to take down several targets. An AESA radar will also be a defining parameter for the upcoming contest to supply 110 fighter jets to India under a Make in India scheme.
• Israeli company ELTA is equipping 58 of the Indian Air Force Jaguar jets with AESA radars as part of the upgrade plan. No other Indian Air Force fighter had the AESA radar yet but India is processing a global tender for AESA radars for a new fleet of 83 LCA MK 1A fighters for which also ELTA has been down selected.
———————————————
5. Huge jump in value, volume of bank frauds in 2017-18: RBI
• The amount involved in bank frauds saw a quantum jump in 2017-18 to Rs 41,000 crore against about Rs 23,000 crore in the previous year, as per Reserve Bank of India's latest annual report.
• Further, the number of cases on frauds reported by banks, which was generally hovering at around 4,500 in the last 10 years, increased to 5,835 in 2017-18.
• The central bank observed that the quantum jump in the amount involved in frauds during 2017-18 was on account of a large value fraud committed in gem and jewellery sector, mainly affecting one public sector bank (PNB).
• During 2017-18, public sector banks accounted for 92.9 percent of the amount involved in frauds of more than Rs 1 lakh, as reported to the Reserve Bank, while the private sector banks accounted for 6 percent.
• As regards, cumulative amount involved in frauds till March 31,2018, PSBs accounted for around 85 percent, while the private sector banks accounted for a little over 10 percent. At the system level, frauds in loans, accounted for more than 75 percent for an amount of Rs 1 lakh and above, while frauds in deposit accounts were at just over 3 percent.
• Within the loan category of frauds, PSBs accounted for a major share (87 percent) followed by the private sector banks (11 percent). RBI said the share of PSBs in frauds relating to 'off-balance sheet items' such as Letter of Credit, Letter of Undertaking, and Letter of Acceptance was even higher at 96 percent.
• New private sector banks accounted for more than 20 percent of the frauds related to 'cash/cheques/clearing' and 'foreign exchange transactions'. New private sector and foreign banks accounted for 36 percent each of all cyber frauds reported in debit, credit and ATM cards, among others.
• According to the central bank, one of the major initiatives in recent times in fraud mitigation was the introduction of a Central Fraud Registry, a web-based online searchable database of reported frauds, for the use of banks.
Contact us for:-
IAS coaching in Dehradun
UKPCS/UPPCS coaching in Dehradun
Current Affairs classes in Dehradun
For getting detailed feedback on your answers and improve answer writing
Phone Number:- 9997453844.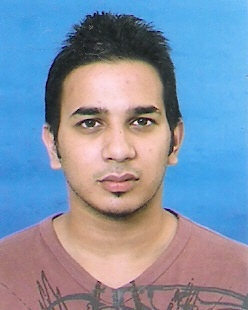 Latest posts by Hemant Bhatt
(see all)