Oracle IAS, the best coaching institute for UPSC/IAS/PCS preparation in Dehradun brings to you daily current affairs.
1. India, China in talks to revamp 12-yr-old defence MoU; set up hotline between defence ministries
• India and China are in talks to update a 12-year-old defence agreement and establish a hotline between the two defence ministries as part of confidence building measures.
• During Chinese Defence Minister General Wei Fenghe's meeting with PM Modi and his Indian counterpart Nirmala Sitharaman in New Delhi last week, the two sides had in-depth discussions on how to further implement the important consensus reached between Modi and Xi Jinping.
• Modi and Xi, during their first-ever informal summit in Wuhan in April, reached a consensus on managing various aspects of India-China relations including the two militaries, especially in the backdrop of the Doklam standoff.
• The hotline between the two militaries – Indian Army and People's Liberation Army – was regarded as a major confidence building measure as it would enable both the headquarters to intensify communication to avert tension between border patrols and to avoid standoffs like Doklam.
• Tension between India and China reached their peak during a 73-day standoff in Doklam near Bhutan over Beijing's construction of a road in the area. The standoff ended after both sides agreed to disengage.
• Wu said both the countries are also in consultations to work on a new Memorandum of Understanding between the defence ministries. In 2006, India and China signed a MoU on defence exchanges and cooperation. The Indian side conveyed its willingness to sign a new version of the MoU.
• The 2006 MoU focused on maintaining frequent exchanges between the leaders and high-level functionaries of the defence ministries, annual defence dialogue and holding joint military exchanges among others.
———————————————
2. Targeted transfer may be more effective than Universal Basic Income
• Over the past few years, the idea of a Universal Basic Income for all citizens has been gaining currency, in the developed as well as the developing world. In the developed world, the threat of automation and job losses has led to an intense debate on Universal Basic Income. In developing countries such as India, the leakages associated with traditional welfare schemes have prompted a discussion on the Universal Basic Income.
• But while Universal Basic Income may seem a more attractive alternative to targeted transfers on paper, it may not always be so in reality, a new research paper by Rema Hanna of the Kennedy School of Government at Harvard University and Benjamin Olken of the Massachusetts Institute of Technology (MIT) suggests.
• Hanna and Olken use data from Peru and Indonesia to show that targeted schemes can meet welfare goals such as poverty reduction much more effectively compared with Universal Basic Income for a given programme cost.
• As the Universal Basic Income programme would depend on contributions from a small tax-paying minority in a developing country, this may impose a very heavy tax burden on them. And the welfare gains may not be worth the cost.
• Since the poorest households (say at the 10th percentile) would receive the same transfer payment as the moderately better off households (say, those at the 75th percentile), the impact on poverty reduction is likely to be muted.
• The primary downside of these programmes is horizontal equity—because targeting is imperfect, there will be a substantial number of poor households who slip through cracks and are excluded.
• Improving the method of targeting may be more effective in providing assistance to the poor compared to a universal assistance programme. India's Mahatma Gandhi National Rural Employment Guarantee Scheme (MGNREGS) is one such example, where there is no explicit screening but the imperative of having to queue for work under the hot sun is enough to dissuade the affluent.
• The MGNREGS is also much less fiscally demanding at less than 0.5% of India's GDP, whereas even a quasi-universal Universal Basic Income such as the one proposed by the Economic Survey of 2016-17 would amount to roughly 5% of India's GDP. Whether or not such schemes with implicit screening are superior to a Universal Basic Income depends on whether the costs to beneficiaries are outweighed by the cost savings from better targeting.
• The gains or leakages from welfare schemes ultimately depend on the precision of the targeting mechanism. Regardless of whether India moves towards a quasi-universal Universal Basic Income or continues with targeted programs, better targeting can certainly sharpen the impact of government expenditures on welfare programmes.
• Most developing countries in the world rely on proxy-means tests—based on directly verifiable and observable information on household assets or amenities (such as roof and wall material) rather than on self-reported incomes—to classify and target households.
• India is one of the few developing countries which implements targeting without a proxy-means test. Maybe the next economic survey should focus on a proxy-means test for India.
———————————————
3. IITB to develop Aadhaar-like digital database for Morocco
• The International Institute of Information Technology, Bengaluru will help develop an Aadhaar-like digital platform for Morocco to register its citizens and foreign residents with unique identities.
• The north African country of more than 3.5 crore people had decided to implement the National Population Register that will be a database of Moroccans and foreigners. Each individual in the register will be assigned a unique personal identification number, based on his/her demographic and biometric data.
• With the RNP programme, the Moroccan government intends to improve targeting of Social Safety Net programmes. The objective is to create a system which can serve as the backbone for delivering services to citizens and foreign residents of Morocco under government programmes using an authentication mechanism.
• IITB will help with the technical know-how. It will provide Modular Open Source Identity Platform (MOSIP) application suite, along with relevant documentation and support, to the Moroccan government, which will form part of the RNP Information System.
• Morocco's population registry will be like Aadhaar of India and the social security number of US. But the technology used in MOSIP will be different and one of its kind.
• Morocco will be the first country to participate in the development of MOSIP and will be its first user. The project is backed by World Bank as part of its efforts to implement digital identification systems across the world.
———————————————
4. Monitoring of nutrition to go high-tech in Rajasthan
• Monitoring of nutrition and health-related services in the Anganwadi centres will go hi-tech in Rajasthan during September, which will be observe as a 'nutrition month'.
• With the mobile applications replacing the manual observation methods, smartphones will be supplied to all Angadwadi centres in the state to ensure success of nutrition programmes.
• CM Vasundhara Raje had announced that September would be celebrated as a 'nutrition month' to spread awareness about health and nutritional aspects of food in both urban and rural areas. The free milk distribution in schools for the students of Classes I to VIII along with the midday meals was also extended from three days to all days in the week.
==> Orientation Workshop
• At an orientation workshop for the Integrated Child Development Services officials made several presentations on the activities to be taken up next month for strengthening primary health care of children and improving their nutritional standards.
• The activities to be conducted at the district and block headquarter and in Anganwadi centres during September will connect nutrition with the development of human capital, earlier considered a burden. World Bank representative Arvind Singhal and UNICEF representative Nizamuddin Ahmed suggested for removal of systemic barriers.
• Rajasthan plans to implement NNM with a vision document for 2022, which is at present being formulated to ensure convergence of work by all stakeholders for improving nutrition levels of women and children and reducing under-nutrition and low birth weight by 2% each year.
• The NNM, approved by the Union Cabinet, will be implemented in 24 of the 33 districts of the State.
———————————————
5. New ranking based on innovation
• The Centre announced another annual ranking of higher educational institutions, based on how they fare in terms of innovation.
• The new ranking – named Atal Ranking of Institutions on Innovation Achievements (ARIIA) – will be formally launched on October 15, the birth anniversary of former President APJ Abdul Kalam. The first results will be declared on February 28, 2019, which is also Science Day.
• Minister of Human Resource Development Prakash Javadekar announced the institution of the new ranking, which will work parallel to the overall ranking of institutions captured by the annual National Institutional Ranking Framework.
• A senior official said that there was a slight distinction between research – which is crucial in the NIRF framework – and innovation: research produces new knowledge while innovation puts that knowledge to use.
• ARIIA – named after Atal Bihari Vajpayee – will focus on: budget expenses and revenues generated; facilitating access to advance centres; ideas of entrepreneurship; innovation ecosystems supported through teaching and learning; and innovative solutions to improve governance of the institution.
Contact us for:-
IAS coaching in Dehradun
UKPCS/UPPCS coaching in Dehradun
Current Affairs classes in Dehradun
For getting detailed feedback on your answers and improve answer writing
Phone Number:- 9997453844.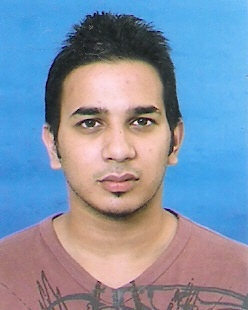 Latest posts by Hemant Bhatt
(see all)