Oracle IAS, the best coaching institute for UPSC/IAS/PCS preparation in Dehradun (Uttarakhand), brings to you daily current Affairs summary.
• Government modified operational guidelines of the Pradhan Mantri Fasal Bima Yojana (PMFBY). According to new norms crop insurance companies delaying claim payouts beyond two months from the prescribed will have to pay 12 per cent interest to farmers. The new operational guidelines come into force from the Rabi season, which commences on October 1.
• The Defence Acquisition Council (DAC) accorded a procedural approval for the procurement of an improved variant of the indigenously developed Akash Surface to Air Missile (SAM) systems for the Army. Akash was developed by the Defence Research and Development Organisation as part of the Integrated Guided Missile Development Programme.
• An Inter-Ministerial Committee has rejected the view of the RBI and suggested setting up of an independent Payments Regulatory Board. The Committee, headed by Economic Affairs Secretary Subhash Chandra Garg, has prepared a draft for Payment and Settlement System Bill 2018. The members of the committee include IT Secretary Ajay Prakash, UIDAI CEO Ajay Bhushan, and RBI ED Ganesh Kumar.
• The government of India and Food and Agriculture Organisation (FAO) has launched an agriculture project with US$33.5 million grant from the Global Environment Facility. The project seeks to bring change in the farm sector through the conservation of biodiversity and forest landscapes. The project will be implemented in Madhya Pradesh, Mizoram, Odisha, Rajasthan and Uttarakhand.
• Renowned scientist Kamlesh Nilkanth Vyas has been appointed the secretary of the Department of Atomic Energy and chairman of the Atomic Energy Commission. Vyas, who is at present Director of Bhabha Atomic Research Centre (BARC).
• India and Germany signed a memorandum of agreement (MoA) to focus on the field of dual vocational education and training and skill development. Under the MoA, students who complete specific training courses in India will get a certificate that is recognised in India and in Germany.
• The Union Minister, Dr Jitendra Singh inaugurated the 'Pension Adalat', organised by the Department of Pension & Pensioners, Government of India. Dr Jitendra said that Pension Adalats will help in on-the-spot redressal of pensioners' grievances.
• The Union Minister HRD minister conferred the Swachh Vidyalaya Puraskar 2017-18 at Dr. Ambedkar International Centre in New Delhi. The schools that have done exemplary work in the field of water, sanitation and hygiene. The awardee schools got a Certificate of Recognition along with an additional school grant of Rs. 50,000/- through digital payment.
• Vasan Bala's superhero movie, Mard ko Dard Nahin Hota has won the Toronto film festival's prestigious Grolsch People's Choice Midnight Madness Award. It tells the story of a young man born with a disorder that makes him immune to pain. This is the first ever Indian film to be screened in the Toronto festival's Midnight Madness.
• North Korean leader Kim Jong Un and South Korean President Moon Jae-in signed an agreement on the denuclearization. Kim told in a statement that the regime is willing to demolish the country's largest nuclear facility in Yongbyon if the US takes corresponding measures.
• Union Environment Minister Harsh Vardhan released world's first draft on Cooling Action Plan. The plan gives thrust to actions for securing both environmental and socio-economic benefits.
• The Ministry of Home Affairs (MHA) launched an online 'e-Sahaj' portal for grant of Security Clearance. The portal will help an applicant to submit the application online.
• Asian Paralympic Committee (APC) confirmed that Hangzhou in China will host the fourth edition of the Asian Para Games in 2022. Hangzhou will now be represented at the Closing Ceremony of this year's Asian Para Games, which will begin in the Indonesian capital Jakarta on October 6. Beijing will also host the Winter Olympics in 2022.
• Medical Cyclotron Facility ,'Cyclone-30′ became operational at Variable Energy Cyclotron Centre (VECC) in Kolkata. Cyclotrons are used to produce radioisotopes for diagnostic and therapeutic use for cancer care.
• The all-women crew of INSV Tarini has bagged the prestigious Tenzing Norgay National Adventure award. The award is the highest national recognition for outstanding achievements in the field of adventure on land, sea and air.
• India has signed a financing loan agreement with the World Bank for US$74 million for Uttarakhand Workforce Development Project (UKWDP). The project objective is to improve the quality and relevance of training at priority Industrial Training Institutes (ITIs). Its aim is to increase the number of skilled workers certified under the National Skills Qualification Framework.
• The Securities and Exchange Board of India (SEBI) approved norms for settlement of cases and new KYC norms for Foreign Portfolio Investors. SEBI has approved a proposal to allow foreign investors to trade in commodity derivatives market, except for sensitive commodities.
• India Post Payments Bank (IPPB) and Bajaj Allianz announced that a five-year partnership to sell life insurance products on a revenue share basis. In this partnership, IPPB will facilitate customers to pay for Bajaj Allianz life insurance products through their accounts and Bajaj Allianz Life will offer life insurance solutions. IPPB was launched on September 1, 2018.
• Prime Minister Narendra Modi and Bangladesh's Prime Minister Sheikh Hasina jointly inaugurated the construction of a friendship pipeline project. The 130-kilometre India-Bangladesh Friendship Pipeline Project will connect Siliguri in West Bengal in India and Parbatipur in Dinajpur district of Bangladesh. The pipeline will help fulfil the energy needs of Bangladesh at cheaper rates.
Contact us for:-
IAS coaching in Dehradun
UKPCS/UPPCS coaching in Dehradun
Current Affairs classes in Dehradun
For getting detailed feedback on your answers and improve answer writing
Phone Number:- 9997453844.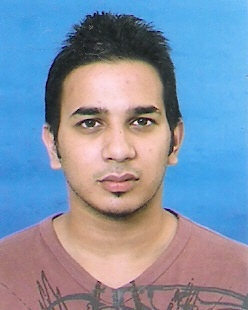 Latest posts by Hemant Bhatt
(see all)