Oracle IAS, the best coaching institute for UPSC/IAS/PCS preparation in Dehradun (Uttarakhand), brings to you views on important issues.
Syllabus: GS 1: Society, GS 2: Judiciary
'Law on adultery reflected the Victorian morality of the bygone era'. Comment in the light of the recent supreme court verdict.
Why in news?
The SC struck down the adultery law.
Equality before the law does not only signify equal access to the law, but also equal exposure to the law.
This is one of the principles followed by the five-judge bench of the Supreme Court, which has struck down as unconstitutional Section 497 of the Indian Penal Code that had criminalized adultery for 158 years.
Section 198(2) of the Code of Criminal Procedure is also struck down.
What happened?
In both cases, the court has found that the woman was robbed of agency and reduced to a chattel.
Law which allows only men to have agency and the right to be aggrieved is unacceptable at a time when sexual relations are understood to be between equals.
What was IPC Section 497 ?
Section 497 criminalised men who knowingly had relations with the wife of another man, "without the consent or connivance of that man".
The woman was not punishable as an abettor, while her husband was automatically the wronged party.
Section 198(2) clarified that only the woman's husband can be the aggrieved party or, in his absence, "someone who had care of the woman".
What now after striking down 497 and 377?
The strains still remain.
Following the SC intervention, adultery is now a civil matter between individuals.
But a criminal residue remains — Section 306 of the IPC will be invoked if a suicide results from adultery.
Supreme Court ruling that a long-term live-in relationship to be indistinguishable from marriage, even for inheritance.
The triple talaq ruling and the right to privacy have maintained the trend.
With the decriminalization of adultery, India has taken another step towards rights-based social relations, instead of a state-imposed moral order.
People can now look forward to the decriminalization of marital rape.
What is the way forward?
It is only in a progressive legal landscape that individual rights flourish.
However, it is a matter of concern that refreshing the statute books is being left to the judiciary, without any proactive role of Parliament in amending regressive laws.
Parliament has failed in its legislative responsibility to address the old age laws and should now act to rid India of various Victorian-era laws that are no longer acceptable.


---

Contact us for:-

IAS coaching in Dehradun
UKPCS/UPPCS coaching in Dehradun
Current Affairs classes in Dehradun
For getting detailed feedback on your answers and improve answer writing
Phone Number:– 9997453844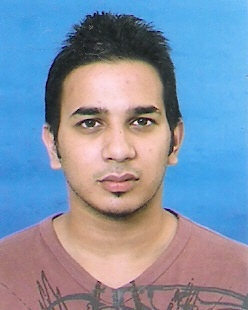 Latest posts by Hemant Bhatt
(see all)