Oracle IAS, the best coaching institute for RBI grade B/NABARD/SEBI in Dehradun (Uttarakhand), brings to you views on important issues.
Role and Functions of EXIM Bank(Export–Import Bank ):-
1) Line of Credit:
Line of credit refers to the credit required by the importers and exporters to carry on with their regular business. EXIM bank provides various types of pre-shipment and post-shipment finance especially to exporters to ensure that they are able to fulfil their export orders as planned.
2) Finance for export oriented units:
EXIM bank and ECGC offer special finance options to firms that engage in exports. These are usually low interest-rate loans and offer longer repayment dates. However, to avail these benefits, the firm must be an export oriented unit. i.e. it has to export all the goods it manufactures in its factory/plant.
3) Import Finance:
Many firms usually import their raw material into the country and later on, they process the raw material into the finished goods and export them to other countries. EXIM bank offers finance to such firms. However, the firms have to prove that all the imported raw material has been utilised in creating the finished goods.
4) Pre-shipment Finance:
EXIM Bank offers pre-shipment finance to exporters who have a guaranteed import order to fulfil. Pre-shipment finance helps the exporter to cover his variable expenses till the time he receives his payment from the importer. Usually, 3-6 months credit is provided by the exporter to the importer to make the payment. Thus, Pre-Shipment Finance helps the exporters to fulfil their export orders till the previous payments are realized.
5) Post-Shipment Finance:
Post Shipment Finance is given to exporters by the EXIM upon displaying the proof that the export order has been fulfilled. The concept remains the same as pre-shipment finance. It helps the exporter to fulfil further orders till the previous payments are realized.
6) Guarantees:
ECGC provides guarantees to exporters on behalf of first time or new importers that the importer will pay them once all the conditions of the import order are fulfilled. This helps importers to establish their presence in the market which otherwise would be very difficult as commercial banks require various documents and collaterals to issue letter of credit.
7) Refinance of export credit:
Export credit refinancing is a scheme started by RBI to promote exports. RBI refinances the export credit given by the banks to the exporters. RBI takes quarterly report of the financing from the banks and refinances them for this, so this way bank can give export incentive to the exporter.
8) Rediscounting:
Discounting refers to cashing out a financial instrument before its maturity date. To understand this concept, let us assume that I gave you a promissory note stating that I will pay you $100000 after 3 months. However, at the end of 1st month, you need the money. In this case, you can discount your promissory note for a small fee and get a lump sum of the payment today. Rediscounting simply means discounting an already discounted financial instrument.
9) Overseas Investment Finance Programmes:
EXIM Bank assists exporters who want to purchase assets overseas for the purpose of exporting. It gives long term loans at cheaper interest rates compared to commercial banks.
10) Research and Analysis:
EXIM bank has a Research and Analysis department which constantly collects data from international markets and provides insights to the local traders about how to leverage the trends/indicators in the international markets for their benefit.
11) Marketing and Export Advisory Services:
These services are targeted for first time exporters/importers or the exporters/importers who are trying to enter new markets. It is essential to gain complete knowledge about the target markets otherwise even a successful product is bound to fail. Marketing and Export Advisory Services ensure that the traders have sufficient knowledge of their target market.
12) Product Liability Insurance:
Product liability insurance protects against claims of personal injury or property damage caused by products sold or supplied through your business. It is designed to help protect your business by ensuring that if this happens, you don't have to pay any legal or court costs.
Role and Functions of ECGC Bank (Export Credit Guarantee Corporation):-
1) Offer Insurance Protection:
ECGC offers various types of insurance policies to exporters to insure their goods while they are in transit. This includes marine insurance, theft insurance, etc. As per the latest guidelines, every exporter has to insure his goods before they are loaded on the ship. Thus, ECGC helps exporters to obtain this insurance at competitive rates.
2) Guidance:
First time exporters/importers, who do not know the proper procedure to be followed while executing their trades, can get first-hand knowledge from the experts working at ECGC, to ensure that they abide by all the rules and regulations for the trade.
3) Information:
Each market has its own rules and regulations, customs, different tastes within the market, various market entry strategies, etc. ECGC helps exporters to understand new target markets, identify the appropriate strategy to enter the market, hire the right personnel, etc.
4) Obtain export finance:
In the case where an exporter cannot obtain a loan from EXIM Bank and Commercial Banks, ECGC can help the exporter to get finance by verifying that he/she has a confirmed export order and has the capacity to fulfil the order.
5) Recover bad debts:
It is important to remember that in an export-import trade, it is not a trade between the importer and the exporter. Rather, it is a trade between the importing and exporting nation. No nation would like itself to be listed in the blacklist for not paying the exporting nation. Thus, ECGC can help exporters recover bad debts, by talking to the other country's ECGC or relevant body.
6) Information on credit worthiness:
ECGC provides information about the creditworthiness of the exporter/importer to obtain loan from EXIM bank. It also provides information about the creditworthiness of importers in other countries.
---
Contact us for:-
RBI Grade B/NABARD/SEBI coaching in Dehradun (Uttarakhand) , Current Affairs classes in Dehradun (Uttarakhand) , For best guidance and study material call 7088873675, 9997453844.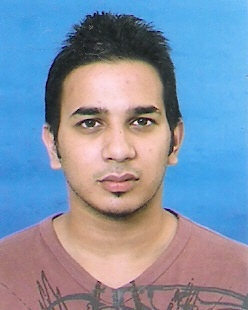 Latest posts by Hemant Bhatt
(see all)