Phase I: Objective Written Examination
This is a two-hour examination, having 200 questions. For each correct answer, a student scores +1 mark and for each incorrect response, a penalty of -0.25 is given. There is no penalty for not attempting questions.
The score obtained in Tier – I examination is not considered in the final score, so it is solely a qualifying examination.
A candidate has to secure minimum marks separately in each section as well as aggregate.
THE QUESTION PAPER PATTERN IS:
Phase I: Exam Pattern
Exam Duration: 120 minutes
 Phase II: Online Written Exam (Objective and Subjective)
This phase comprises of three different question papers, viz. Economic and Social issues, English (Writing Skills) and Finance and Management. All the three papers are compulsory and are conducted on the same day in different shifts. The pattern of the question paper is as follows:
Phase II: Exam Pattern
| | | | |
| --- | --- | --- | --- |
| Name of Paper | Type of Paper | Exam Duration | Marks |
| Paper – I : Economic and Social Issues | Objective Online | 90 minutes | 100 |
| Paper – II : English (Writing Skills) | Descriptive Online, to be typed with the help of keyboard on the computer screen | 90 minutes | 100 |
| Paper – III : Finance and Management | Objective Online | 90 minutes | 100 |
Exam Duration: 90 minutes
Note: Paper I and Paper III will be set bilingually in English and Hindi. A candidate has to secure minimum marks separately in each paper as well as aggregate.
Phase III: Interview
This phase comprises of an interview of 50 marks conducted by a panel of 4-5 RBI Officers/Psychologists. The theme of the interview is HR and general perception of a candidate towards the economy, the nation, the government and the knowledge of the Indian and International Banking system.
Candidates are shortlisted for the interview, based on aggregate of marks obtained in Phase-II (Paper-I +Paper-II +Paper-III).
The minimum aggregate cut off marks for being shortlisted for Interview will be decided by the Board in relation to the number of vacancies
A candidate may opt for interview either in Hindi or English.
Final Selection will be through merit list which will be prepared by adding marks secured by candidates in Phase-II examination and interview.
SYLLABUS
The syllabus for Phase-I of RBI Grade B 2019 would be  most probably same as of 2018, syllabus would be declared in notification though it is very unlikely to change. The major sections from which the questions are asked are:
Reasoning
Quantitative Aptitude
English Language
General Awareness
SYLLABUS FOR PHASE-I EXAMINATION
Reasoning
Quantitative Aptitude
English Language
General Awareness

Inequality
Coding Decoding
Syllogism
Machine Input Output
Data Sufficiency
Circular Arrangement
Linear Arrangement
Floor Puzzle
Scheduling
Verbal Reasoning
Ordering and Ranking
Arrangement and Pattern
Blood Relations
Direction and Distance

Ratio and Proportion
Average
Time and Work
Speed, Distance and Time
Mixture and Allegations
Stocks and Shares
Percentage
Permutation and Combination
Algebra
Trigonometry
Data Interpretation
Mensuration
Probability
Set Theory

Grammar
Vocabulary
Error Spotting
Comprehension
Passage Making
Jumble Words
Fill in the Blanks
Sentence Framing

Current Affairs
Indian Financial System
Indian Banking System
Monetary Plans
National Institution
Banking Terms
SYLLABUS FOR PHASE-II EXAM
Economic and Social Issues
Finance
Management

Growth and Development
Economic Reforms in India
Globalization
Social Structure in India

Financial System
Financial Markets
Risk Management
Basics of Derivatives
Development in Financial Sector
Union Budget
Inflation

Role of Manager
Human Resource Development
Motivation, Morale and Incentives
Communication
Corporate Governance
Apart from the above mentioned three sections in Mains Exam, an additional section of English (Written Skills) is also present through which a candidate is tested on his/her writing skills.
RBI Grade B 2017 Vacancies & Cut-off
In 2017, the RBI had 145 vacancies for the Grade-B (General) post, 12 for the DEPR post and 4 for the DSIM post.
The Official cut-offs for Phase-I of 2017:
Test wise and aggregate cut – off marks in Phase-I examination held on June 17, 2017, for shortlisting the candidates for Phase-II examination for the post of Officers Grade-B (General) – DR-BY-2017 :
Category
Section
GENERAL AWARENESS (Maximum Marks = 80)
REASONING (Maximum Marks = 60)
ENGLISH LANGUAGE (Maximum Marks = 30)
QUANTITATIVE APTITUDE (Maximum Marks = 30)
TOTAL SCORE/AGGREGATE (Maximum Marks = 200)
GENERAL/UR
16.50
11.00
6.75
4.00
78.00
OBC
12.50
8.00
5.25
2.50
68.00
SC
11.00
6.75
4.75
2.00
64.00
ST
11.00
6.75
4.75
2.00
64.00
PWD (OH/HI/VH)
11.00
6.75
4.75
2.00
64.00
The Official cut-offs for Phase-II of 2017:
RECRUITMENT STAGE
CUT OFF MARKS
GENERAL
OBC
SC
ST
AGGREGATE CUT – OFF MARKS IN PAPER- I, PAPER-II AND PAPER- III TAKEN TOGETHER IN WRITTEN EXAMINATION FOR SHORTLISTING THE CANDIDATES FOR INTERVIEW (OUT OF TOTAL 300 MARKS).
196.75
181.75
175.75
175.75
AGGREGATE MARKS IN WRITTEN EXAMINATION (PAPER- I, II AND III) AND INTERVIEW TAKEN TOGETHER (OUT OF TOTAL 350 MARKS) OBTAINED BY THE LAST RECOMMENDED CANDIDATE WITH REFERENCE TO THE NO. OF VACANCIES NOTIFIED IN THE ADVERTISEMENT.
245.75
228.00
220.50
211.25
---
---
Contact us for:-RBI GradeB/NABARD/SEBI coaching in Dehradun (Uttarakhand), Current Affairs classes in Dehradun (Uttarakhand), For best guidance and study material call 7088873675, 9997453844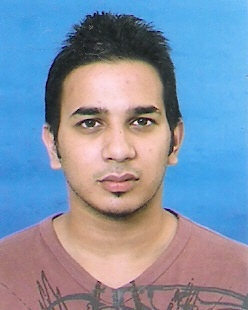 Latest posts by Hemant Bhatt
(see all)