Oracle IAS, the best coaching institute for RBI grade B/NABARD/SEBI in Dehradun (Uttarakhand), brings to you views on important issues.
What is Recapitalisation Bonds (RCBs)?
Recapitalisation bonds are dedicated bonds to be issued at the behest of the government for recapitalizing the trouble hit Public Sector Banks (PSBs). Bonds worth of Rs 1.35 trillion is to be issued to inject capital into PSBs who are affected by high level of NPAs. Recapitalization bonds are proposed as a part of the Rs 2.11 trillion capital infusion package declared by the government on October 24th, 2017. In December 2018, the government announced the issue of additional Rs 41000 crores worth of recapitalisation bonds.
The term recapitalisation means giving equity money to cover debt of an entity. In the case of PSBs, their NPAs (debts) will be replaced by equity capital from recapitalisation by the government.
Money obtained from the sale of the bonds will be injected into the PSBs as government equity funding. Procedures for the issue of the bonds and the working mechanisms are yet to be decided by the government.
Who will issue the RCBs?
The final decision about the manner of bond issue is yet to be reached. Still, it is likely that RCBs will be issued by a holding company that is specifically created to hold government equities in PSBs. If such a company issues the bonds, the bond issue will not come under government debt and thus the debt will not add to fiscal deficit. Finance Minister Arun Jaitley has supported this idea.
"A holding company can be formed to which the government share in all PSBs will be transferred." The FM revealed the government idea.
How the Recapitalisation Bond issue will work?
The bond, once issued by the holding company, will be subscribed by public sector banks themselves. Fund from the issue of bonds will be used to subscribe shares of PSBs and will be treated as additional government equity or capital. In this way, capital of PSBs will be enhanced thereby helping them to tackle the present NPA problems.
How recapitalisation will help banks to tackle the NPA problem?
The PSBs will get additional capital from the government from the issue of the bonds. The amount of capital (money) to be obtained by each PSB will be determined later and it depends upon the depth of their NPA problem. Now, banks once obtained funds, can write-off the bad assets (loans) by using the fund from recapitalisation.
As per the Basel III norms, there should be a minimum higher quality capital like equity capital (Tier I capital). The Minimum Tier I capital as per the norm is 7%. Several PSBs doesn't have this minimum higher quality capital. Besides, the Basel III in India requires banks to have capital conservation of buffer of 2.5%, which has to be realised by 2020.
The government is aiming to recapitalise troubled PSBs that are restricted to give loans after falling under the RBI's Prompt Correct Action (PCA) Framework. In December 2018, the government announced additional Rs 41000 crores recapitalisation bond issue to bring banks out of the PCA


---

Contact us for:-RBI GradeB/NABARD/SEBI coaching in Dehradun (Uttarakhand), Current Affairs classes in Dehradun (Uttarakhand), For best guidance and study material call 7088873675, 9997453844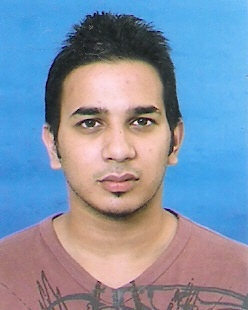 Latest posts by Hemant Bhatt
(see all)