Oracle IAS, the best coaching institute for UPSC/IAS/PCS preparation in Dehradun brings to you UKPCS Science (paper #6).
Surface tension is the elastic tendency of a fluid surface which makes it acquire the least surface area possible. Surface tension allows insects (e.g. water striders), usually denser than water, to float and stride on a water surface.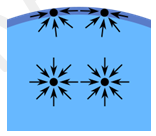 Cause: The cohesive forces among liquid molecules are responsible for the phenomenon of surface tension. In the bulk of the liquid, each molecule is pulled equally in every direction by neighboring liquid molecules, resulting in a net force of zero. The molecules at the surface do not have the same molecules on all sides of them and therefore are pulled inwards. This creates some internal pressure and forces liquid surfaces to contract to the minimal area.
Several effects of surface tension can be seen with ordinary water:
1) Beading of rain water on a waxy surface, such as a leaf. Water adheres weakly to wax and strongly to itself, so water clusters into drops. Surface tension gives them their near-spherical shape.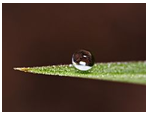 2) Flotation of objects denser than water occurs when the object is non-wettable and its weight is small enough to be borne by the forces arising from surface tension. For example, water striders use surface tension to walk on the surface of a pond or floating of needle.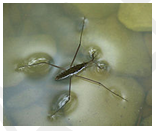 3) Separation of oil and water (in this case, water and liquid wax) is caused by a tension in the surface between dissimilar liquids. This type of surface tension is called "interface tension", but its chemistry is the same.
---
Cost- Rs.5000/- (including shipping)
(~2500+ pages)
---
UKPCS Mains Study Material subject wise
The notes are strictly as per UKPCS syllabus (topic wise):
Individual Polity Cost: Rs. 1500/- (including shipping)
Individual S&T Cost: Rs. 1500/- (including shipping)
Individual Geography Cost: Rs. 1500/- (including shipping)
Individual Economics Cost: Rs. 1000/- (including shipping)
Individual Ethics Cost: Rs. 1000/- (including shipping)
Individual History Cost: Rs. 1500/- (including shipping)
---
Contact us for:-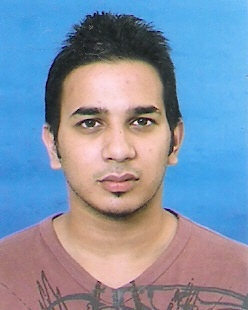 Latest posts by Hemant Bhatt
(see all)