Oracle IAS, the best coaching institute for RBI grade B/NABARD/SEBI in Dehradun (Uttarakhand), brings to you views on important issues.
What are the difference between Banks and NBFCs?
Banks and Non-Banking Financial Companies (NBFCs) are the two major types of financial intermediaries in any financial system.
NBFCs are mostly private owned financial institutions regulated by the RBI and other government entities. Both of them perform exceptional role in their respective domains.
There are some differences as well as similarities regarding the functioning of the two. First is from the angle of functioning and second from the angle of the extent of financial regulation by the RBI on both.
Deposit acceptance
Firstly, banks can do almost all financial services and products generally authorized to them. They can accept demand deposits (demand deposits have high liquidity and is considered as good as money). NBFCs can't accept demand deposits.
The NBFCs can provide only specifies functions devoted to them. There are few deposit (other type of deposits) accepting NBFCs, but they are very strictly regulated by the RBI. The NBFCs are allowed to accept/renew public deposits for a minimum period of 12 months and a maximum period of 60 months.
Regulation
Second, from the angle of financial regulation, banks are strictly regulated by the RBI as they deal with public deposits. The NBFCs are also have to follow RBI's strict regulations but the extent of control is less compared to the banks.
But in recent times, there is regulatory convergence between banks and NBFCs. This means that the regulatory norms are now coming look-alike for both (though with slight differences). Following are the main differences between banks and NBFCs.
| | | |
| --- | --- | --- |
| Area | Banks | NBFCs |
| Demand Deposits | Can accept all types of deposits | Can't accept demand deposits |
| Deposit insurance | Covered under the RBI's deposit insurance. | No deposit insurance |
| Payment and Settlement system of the RBI | Banks are supported by the Payment and Settlement System (RTGS, NEFT etc.,) | Can not avail the payment and settlement system. |
| Foreign investment |  Allowed up to 74% | Allowed upto 100% |
| CRR | Applicable | Not applicable |
| CRAR | Applicable | 15% CRAR for selected entities |
| SLR | Applicable | 15% SLR for deposit taking NBFCs |
| SARFAESI | Applicable | Applicable |
| Provisioning | Applicable | Applicable |
| Incorporation | Banking Regulation Act | Companies Act |
---
Contact us for:-RBI GradeB/NABARD/SEBI coaching in Dehradun (Uttarakhand), Current Affairs classes in Dehradun (Uttarakhand), For best guidance and study material call 7088873675, 9997453844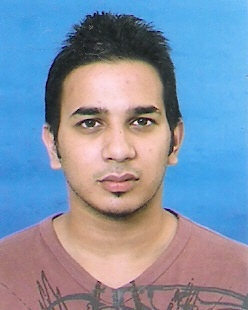 Latest posts by Hemant Bhatt
(see all)