In the recently declared final result of Uttarakhand Lower PCS Exam 2016, Mr Kuldeep Pandey  has secured Rank 9. Team Oracle IAS had an interview with Mr. Kuldeep, the transcript of which is being reproduced below for the benefit of aspirants.
BRIEF PROFILE:-
 Name             : Kuldeep Pandey
Age                   : 28 years
Residence      : Pithoragarh, Uttarakhand
Education:

School

10th : New Beersheba Senior Secondary School, Pithoragarh
12th : New Beersheba Senior Secondary School, Pithoragarh

Graduation:

B. Sc. (PCM), Kumaon University
B. Ed. , MDU, Rohtak

Post Graduation:

M.A., Political Science, IGNOU
M.A., Education, Kumaon University

Work Experience:- Working as TGT(Maths) at Army Public School, Pithoragarh
 Interview Transcript:
Ques: How are you feeling right now?
Ans: This result has instilled a sense of pride in me and I finally feel that my hard work and perseverance has paid off.
Ques: Which exams you are/have been targeting apart from this exam?
Ans: I am targeting UPSC and Uttarakhand Upper PCS exam apart from this exam.
Ques: What is/was your strategy? Please elaborate for Prelims and Mains separately.
Ans: For prelims exam , I focused on Uttarakhand specific data and  current affairs. I covered MCQs from exams conducted by UKPSC/UPPCS in the past.
Writing skill is the key to score better in Main exam. I covered UKPCS Mains test series from Oracle IAS.
 Ques: How did you cater to UK specific section?
Ans: I prepared from Uttarakhand Parikshavani, Newspaper(Hindustan), UK govt. websites and Oracle IAS Mains Model answers.
Ques: Did you practice answer writing? Which style you prefer:Paragraph or Point format?
Ans: Yes, practicing answer writing is the key to clear these exams. I generally prefer paragraph style but ensure that these should not be unusually big. But questions like "Mention Fundamental Duties", I prefer point format.
 Ques: Did you practice essay writing? Any particular focus area.
Ans: Yes I did practice essay writing. In fact, essay writing must continue throughout your journey of preparation. The skills required cannot be acquired overnight. My focus area for this examination was social issues(like women empowerment with special focus on Uttarakhand women), Disaster Management and international issues.
Ques: Did you join any test series? Did it help you?
Ans: I joined Oracle IAS test series for UKPCS Lower Mains exam. It greatly helped me because I had not written any main exam for Uttarakhand till then. So it highlighted my weak areas and provided me proper feedback and tools to enhance my writing skills.
Ques: The mains exam had lot of questions from the current affairs section, particularly schemes. How did you manage this section?
Ans: Current Affairs and contemporary issues are very important for your selection and to improve your rank. I managed this section by continuously making notes on schemes(important schemes from Uttarakhand and Government of India scheme). There were schemes asked which were outdated or have been replaced by other schemes. In these questions, I wrote their basic features, beneficiaries and target of he scheme.
Ques: You need a lot of patience as exam results are delayed in UK. What would you advise the students?
Ans: I think perseverance and consistency is the desirable trait of an aspirant for Civil Services Exam. I prepared myself for the UPSC examination and whenever notification for exams of UKPSC came out, I started selective study for that particular exam. Yoga and meditation also helps you to keep calm.
Ques: If you were not selected, what was your career backup plan?
Ans: I am working since 2016 as TGT-Maths in Army Public School, Pithoragarh.
Ques: How much role does mentor/guidance play in this whole journey?
Ans: It is the Mentor/Guidance who motivates you and provides you genuine feedback to improve yourself.
Ques: When were you going to "execute" that backup plan?
Ans: I have already been working as a teacher since 2016 as my father was soon to be retired and my mother was bedridden due to osteoporosis. This profession also helped me to enhance my skills.
Ques: If you're a working professional, share some tips on how to manage studies with job?
You have to be selective in your approach. Adopt a smart strategy and plan properly to utilize whatever time you have.
Ques: Many hardworking candidates have failed in Mains/Interview . They're feeling cynical, hopeless and depressed- what is your message to them?
Ans: It is natural that after your failure, you feel hopeless/depressed but it should not stay like that for longer time. Try to develop some hobbies to shed your negativity and develop your spiritual quotient which always motivates you intrinsically.
---
Best answer scripts Oracle IAS test series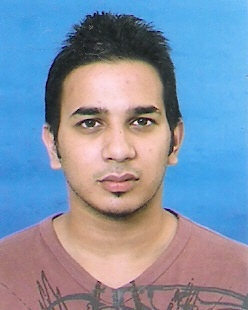 Latest posts by Hemant Bhatt
(see all)