In the recently declared final result of Uttarakhand Lower PCS Exam 2016, Miss Kumkum Joshi has secured rank 1. Team Oracle IAS had an interview with Miss Kumkum, the transcript of which is being reproduced below for the benefit of aspirants.
Brief Profile:-
 Name             : Kumkum Joshi
Age                   : 28 years
Residence      : Bageshwar, Uttarakhand
Education:

School

10th : G. G. I. C.,  Bageshwar
12th : Vivekanand Vidya Mandir, Bageshwar

Graduation:  B..Sc. (Home Science), Pantnagar University
Post Graduation: Social Work, Tata Institute of Social Sciences, Mumbai
 Interview Transcript:
Ques: How are you feeling right now?
Ans: I have a mixed feeling. I feel elated and grateful at the same time.
Ques: Which exams you are/have been targeting apart from this exam?
Ans: I am targeting UPSC and Uttarakhand Upper PCS exam at the same time. I appeared for the UPSC interview this year but unfortunately did not get selected. I have cleared the Upper PCS Mains and the interview is scheduled in the month of May.
Ques: What is/was your strategy? Please elaborate for Prelims and Mains separately.
Ans: For prelims exam , I read the basic NCERTs  as well as standard books such as Laxmikanth(Polity), Spectrum(History) and The Hindu for current affairs. I ensured that I revise my notes regularly.
For main exam, I read Uttarakhand Parikshawani, Winsar Year Book and subscribed to Oracle IAS Mains test series, apart from the books from pre exam.
 Ques: How did you cater to UK specific section?
Ans: For UK specific section I found Oracle IAS videos and merapahad.com website really helpful. I also read Parikshawani.
Ques: Did you practice answer writing? Which style you prefer:Paragraph or Point format?
Ans: I did practice answer writing. I prefer to use a mix of both. I use paragraph for introduction and conclusion and use point format for body  of the answer.
 Ques: Did you practice essay writing? Any particular focus area.
Ans: Yes I did. I prepared essays on about a dozen topics covering Uttarakhand specific issues such as migration, man animal conflict, water crisis etc.
Ques: Did you join any test series? Did it help you?
Ans: I joined Oracle IAS test series for UKPCS Lower Mains exam. I wrote all the tests and got those checked by Oracle mentors. They gave feedbacks over phone for each paper. It was immensely helpful.
Ques: The mains exam had lot of questions from the current affairs section, particularly schemes. How did you manage this section?
Ans: I prepared Current Affairs from the General studies section of my UPSC notes. I made notes from major ministry websites for UPSC preparation.
Ques: You need a lot of patience as exam results are delayed in UK. What would you advise the students?
Ans: Do not keep all your eggs in one basket. After you have prepared the syllabus thoroughly, sit for multiple exams.  Enroll into a test series or a guidance program, where you could meet like-minded people and good mentors. Give exams from UP, Bihar, Rajasthan or Himachal etc. It helps you keep occupied.
Ques: If you were not selected, what was your career backup plan?
Ans: This was my backup plan. I could not get into final list of UPSC this year after the interview. I am really grateful for this selection.
Ques: How much role does mentor/guidance play in this whole journey?
Ans: Right mentor/guidance in Civil Services Exams plays a pivotal role. I have had long phone calls discussing strategy and answer writing with Hemant Sir of Oracle IAS for UPSC, UKPCS and UPPCS. He helped me come up with right writing skills and I could score 142/200 in essay.
Ques: When were you going to "execute" that backup plan?
Ans: I guess it does not apply for me here. But I would have chosen my backup after exhausting all my attempts in UPSC.
Ques: If you're a working professional, share some tips on how to manage studies with job?
I am not, I am full time preparing candidate.
Ques: Many hardworking candidates have failed in Mains/Interview . They're feeling cynical, hopeless and depressed- what is your message to them?
Ans: I am one of you in a way. I felt deeply sad yesterday, as I was very hopeful of being in final list of UPSC. But here I am today, getting back to my normal life and gearing for the next exam. Keep trying and don't quit!
---
---
Best answer scripts Oracle IAS test series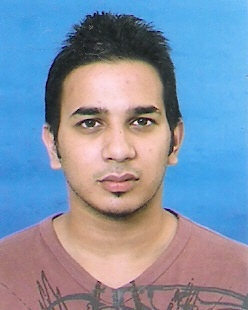 Latest posts by Hemant Bhatt
(see all)