Oracle IAS, the best coaching institute for UPSC/IAS/PCS preparation in Dehradun brings to you UKPCS Science Chemistry (paper 6). 
LIME
Lime is a calcium-containing inorganic material in which carbonates, oxides, and hydroxides predominate. In the strict sense of the term, lime is calcium oxide or calcium hydroxide.
These materials are still used in large quantities as building and engineering materials (including limestone products, cement, concrete, and mortar), as chemical feedstocks, and for sugar refining, among other uses. Lime industries and the use of many of the resulting products date from prehistoric times in both the Old World and the New World. Lime is used extensively for wastewater treatment with ferrous sulfate.
The rocks and minerals from which these materials are derived, typically limestone or chalk, are composed primarily of calcium carbonate. They may be cut, crushed, or pulverized and chemically altered. Burning (calcination) converts them into the highly caustic material quicklime (calcium oxide, CaO) and, through subsequent addition of water, into the less caustic (but still strongly alkaline) slaked lime or hydrated lime (calcium hydroxide, Ca(OH)2), the process of which is called slaking of lime. Lime kilns are the kilns used for lime burning and slaking.
Production:  In the lime industry, limestone is a general term for rocks that contain 80% or more of calcium or magnesium carbonates, including marble, chalk, oolite, and marl.

Lime used in building materials is broadly classified as "pure", "hydraulic", and "poor" lime;can be natural or artificial;Uses include lime mortar, lime plaster, lime render, lime-ash floors, tabby concrete, whitewash, silicate mineral paint, and limestone blocks which may be of many types. The qualities of the many types of processed lime affect how they are used. The Romans used two types of lime mortar to make Roman concrete, which allowed them to revolutionize architecture, sometimes called the Concrete Revolution.
---
Cost- Rs.5000/- (including shipping)
(~2500+ pages)
---
UKPCS Mains Study Material subject wise
The notes are strictly as per UKPCS syllabus (topic wise):
Individual Polity Cost: Rs. 1500/- (including shipping)
Individual S&T Cost: Rs. 1500/- (including shipping)
Individual Geography Cost: Rs. 1500/- (including shipping)
Individual Economics Cost: Rs. 1000/- (including shipping)
Individual Ethics Cost: Rs. 1000/- (including shipping)
Individual History Cost: Rs. 1500/- (including shipping)
---
Contact us for:-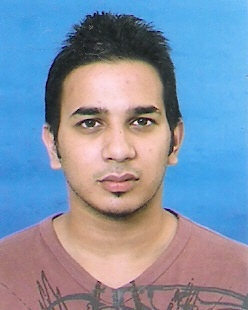 Latest posts by Hemant Bhatt
(see all)