Oracle IAS, the best coaching institute for RBI grade B/NABARD/SEBI in Dehradun (Uttarakhand), brings to you views on important issues.
What is Payment and Settlement System?
 Payment system from the central banking terminology 'refers to the set of instruments, banking procedures and interbank funds transfer systems which facilitate the circulation of money in a country or currency area. Central banks are the managers of payment and settlement system in any country.
RBI and Payment and Settlement System in India
An efficient payment and settlement system that transfers and settles payments is necessary to promote economic activities. Such a payment system comprises of networking between banks, money transfer facilities, clearing houses and other institutions, instruments for payments and rules and regulations for administering the entire payment activities.
When we use the NEFT, RTGS, pre-paid instruments, cheques, Core Banking System and any of the National Payment Corporation of India mechanism (IMPS, AEPS etc), we are using the RBI managed payment and settlement system
Payments and settlement systems in India is managed by the RBI.
In recent years, the payment culture of the country has changed from paper-based payment devices like cheques to RTGS, NEFT, Prepaid Payments Instruments etc.
In recent years, digital payments led by mobile banking, PPIs etc are quickly changing the payment system.
Institutions including the NPCI in digital payment innovations and CCIL in clearing activities are performing an exceptional role.
RBI as a central bank creates, regulate and manages the national payments system of India. It has taken several initiatives for Safe, Secure, Sound, Efficient, Accessible and Authorised payment systems in the country.
The legal system that frames the national payment system
The government has enacted Payment and Settlement Systems Act, 2007 (PSS Act) to regulate activities related to payments. The PSS Act that became effective from 2008 says that no person other than the RBI can commence or operate a payment system in India unless authorised by RBI.
Paper-based payments to digital payments
In the past, the RBI's national payment system was dominated by paper-based payment devices like Cheques.
But now the situation has changed, electronic payment methods have emerged as leader in terms of value of transactions (only 11% payments are paper-based according to the RBI statistics). At the same time, RBI is inventing several electronic payment platforms to promote the movement of money electronically.
It has created the National Payments Corporation of India (NPCI) in 2008 to promote digital payment technologies.
Formation of CCIL
For settling financial asset payments, the RBI created Clearing Corporation of India (CCIL) in April 2001 for clearing and settlement of trades in money market, government securities and foreign exchange markets.
Creation of RTGS, NEFT, Prepaid Payments Instruments (PPIs), Mobile Banking, PoS and NPCI
Besides the RTGS and NEFT, several digital payment devices designed by the NPCI including IMPS, AEPS etc., are changing the digital payments space, especially small payments.
 Similarly, a variety of instruments like UPI, BHIM App etc were also launched to revolutionize the payments system.


---
Contact us for:-RBI GradeB/NABARD/SEBI coaching in Dehradun (Uttarakhand), Current Affairs classes in Dehradun (Uttarakhand), For best guidance and study material call 7088873675, 9997453844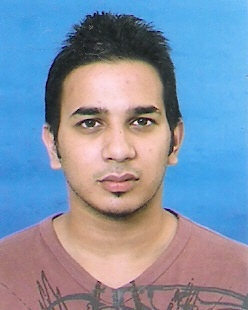 Latest posts by Hemant Bhatt
(see all)