Oracle IAS, the best coaching institute for UPSC/IAS/PCS preparation in Dehradun brings to you UKPCS Science Life Sciences (paper 6)-Nervous system
The nervous system is the part of an animal that coordinates its actions by transmitting signals to and from different parts of its body. It detects enviromental changes that impact the body, then works in tandem with the endocrine system to respond to such events.
Nervous tissue first arose in wormlike organisms about 550 to 600 million years ago.  In vertebrates it consists of two main parts, the central nervous system (CNS) and the peripheral nervous system (PNS). The CNS consists of the brain and spinal cord.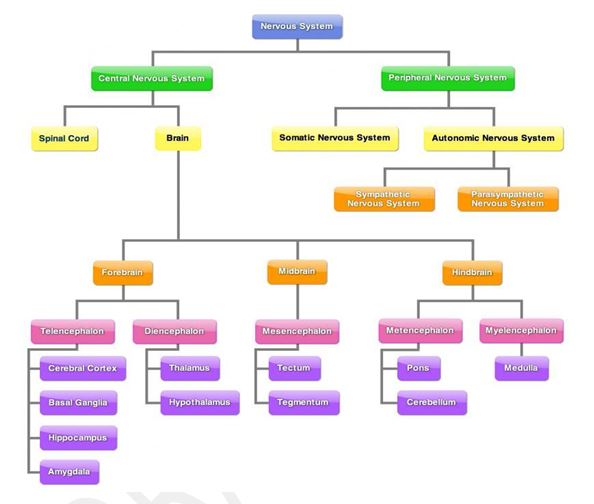 The PNS consists mainly of nerves, which are enclosed bundles of the long fibers or axons, that connect the CNS to every other part of the body. Nerves that transmit signals from the brain are called motor or efferent nerves, while those nerves that transmit information from the body to the CNS are called sensory or afferent. Spinal nerves serve both functions and are called mixed nerves.

Neurons are the basic unit of the nervous system. All cells of the nervous system are comprised of neurons. Neurons contain nerve processes which are "finger-like" projections that extend from the nerve cell body. The nerve processes consist of axons and dendrites which are able to conduct and transmit signals. Axons typically carry signals away from the cell body. They are long nerve processes that may branch out to convey signals to various areas. Dendrites typically carry signals toward the cell body. They are usually more numerous, shorter and more branched than axons.
Axons and dendrites are bundled together into what are called nerves. These nerves send signals between the brain, spinal cord, and other body organs via nerve impulses. Neurons are classified as either motor, sensory, or interneurons. Motor neurons carry information from the central nervous system to organs, glands, and muscles. Sensory neurons send information to the central nervous system from internal organs or from external stimuli. Interneurons relay signals between motor and sensory neurons.
---
Contact us for:-
IAS coaching in Dehradun (Uttarakhand)
UKPCS/UPPCS/UPPSC Mains coaching in Dehradun (Uttarakhand)
Current Affairs classes in Dehradun (Uttarakhand)
For getting detailed feedback on your answers and improve answer writing
Phone Number:–9997453844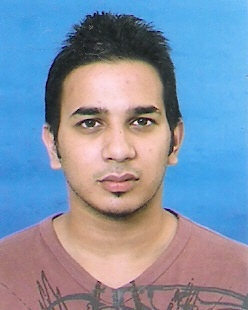 Latest posts by Hemant Bhatt
(see all)