Oracle IAS, the best coaching institute for UPSC/IAS/PCS preparation in Dehradun brings to you UKPCS Science Life Sciences (paper 6)
Human reproduction Process
Human reproduction normally begins with copulation, followed by nine months of pregnancy before childbirth, though it may be achieved through artificial insemination.zz
Human reproduction Process
Copulation: Human reproduction takes place as internal fertilization by sexual intercourse. During this process, the male inserts his penis, which needs to be erect, into the female's vagina, and then either partner initiates rhythmic pelvic thrusts until the male ejaculates semen, which contains sperm, into the vaginal canal. This process is also known as "coitus", "mating".The sperm and the ovum are known as gametes (each containing half the genetic information of the parent, )The sperm travels through the vagina and cervix into the uterus or Fallopian tubes. Only 1 in 14 million of the ejaculated sperm will reach the Fallopian tube. The egg simultaneously moves through the Fallopian tube away from the ovary. One of the sperm encounters, penetrates and fertilizes the ovum, creating a zygote. Upon fertilization and implantation, gestation of the fetus then occurs within the female's uterus.
Pregnancy: Pregnancy is the period of time during which the fetus develops inside the female. During this time, the fetus receives all of its nutrition and oxygenated blood from the female, filtered through the placenta, which is attached to the fetus' abdomen via an umbilical cord. This drain of nutrients can be quite taxing on the female, who is required to ingest slightly higher levels of calories. In addition, certain vitamins and other nutrients are required in greater quantities than normal, often creating abnormal eating habits. Gestation period is about 266 days in humans.
Birth: Once the fetus is sufficiently developed, chemical signals begin the process of birth, which begins with the fetus being pushed out of the birthing canal. The newborn, which is called an infant in humans, should typically begin respiration on its own shortly after birth. Not long after, the placenta eventually falls off on its own.
Parental care:A human baby is nearly helpless and the growing child requires high levels of parental care for many years. One important type of early parental care is lactation, feeding the baby milk from the mother's mammary glands in her breasts.
Diseases:
Reproductive tract infection (RTI) areinfections that affect the reproductive tract, which is part of the Reproductive System, caused by a bacterium, virus, fungus or other organism. Some infections are easily treatable and can be cured, some are more difficult, and some are non curable such as AIDS and herpes.
CANCERS
Prostate cancer – Cancer of the prostate gland
Breast cancer – Cancer of the mammary gland.
Ovarian cancer – Cancer of the ovary.
Penile cancer – Cancer of the penis.
Uterine cancer – Cancer of the uterus.
Testicular cancer – Cancer of the testicle/(plural:testes).
Cervical Cancer


---
Cost- Rs.5000/- (including shipping)
(~2500+ pages)
---
UKPCS Mains Study Material subject wise
The notes are strictly as per UKPCS syllabus (topic wise):
Individual Polity Cost: Rs. 1500/- (including shipping)
Individual S&T Cost: Rs. 1500/- (including shipping)
Individual Geography Cost: Rs. 1500/- (including shipping)
Individual Economics Cost: Rs. 1000/- (including shipping)
Individual Ethics Cost: Rs. 1000/- (including shipping)
Individual History Cost: Rs. 1500/- (including shipping)
---
Contact us for:-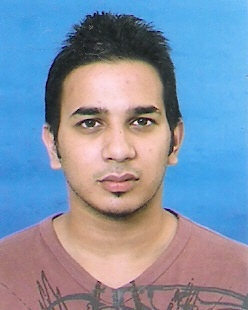 Latest posts by Hemant Bhatt
(see all)