Oracle IAS, the best coaching institute for UPSC/IAS/PCS preparation in Dehradun brings to you UKPCS Science (paper #6).
Electric generator (dynamo): In electricity generation, a generator is a device that converts mechanical energy to electrical energy. Sources of mechanical energy include steam turbines, gas turbines, water turbines, internal combustion engines and even hand cranks.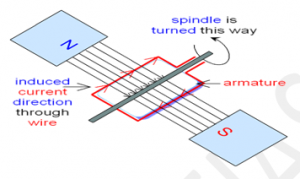 Working: The generator/dynamo is made up of stationary magnets (stator) which create a powerful magnetic field, and a rotating magnet (rotor) which distorts and cuts through the magnetic lines of flux of the stator. When the rotor cuts through lines of magnetic flux it makes electricity.
---
---
UKPCS Mains Study Material subject wise
The notes are strictly as per UKPCS syllabus (topic wise):
Individual Polity Cost: Rs. 1500/- (including shipping)
Individual S&T Cost: Rs. 1500/- (including shipping)
Individual Geography Cost: Rs. 1500/- (including shipping)
Individual Economics Cost: Rs. 1000/- (including shipping)
Individual Ethics Cost: Rs. 1000/- (including shipping)
Individual History Cost: Rs. 1500/- (including shipping)
---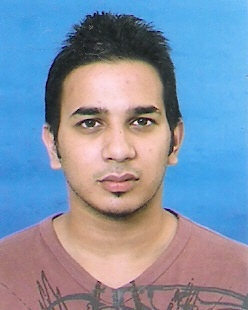 Latest posts by Hemant Bhatt
(see all)