Dear aspirants,
Since this morning, many Upper PCS mains aspirants are worried. Due to a case filed in the High Court, students are curious if the paper will be held on time and also about the fate of such a petition. UKPCS Mains 2022 court case
Let us first see the issue at hand, as it will impact not only present Upper PCS exam, but also ALL future recruitments in Uttarakhand. A few girls from Haryana have filed a case in Nainital High Court that claims that the women reservation given by the Uttarakhand state in state civil services is unconstitutional. They have sought the same benefit as Uttarakhand women for women of all other states.
To support this, they have given the example of UP High Court judgment in the case of Khusbu Bansal (click here to read) in the year 2019. Please do note that all selections on women posts since then are subject to decision in an appeal filed by the state. This is clearly mentioned in the notification.

Bihar state has a different approach. It already gives benefit to other state women according to the scheme shown below. However, if no capable candidates are found, then male candidates can be selected in their place.
What is in future?
Near term
The court at this time will likely go with what the UP High Court has said. Thus, women from other states will likely get to write this main exam if they do clear the cut-off. The state is also expected to appeal against any such decision, but its impact will be seen only in the long term. UKPCS Mains 2022 court case
Long term
The state can file and appeal and pray that women can be covered under the article 16(4) of the constitution, i.e. as backward sections not appropriately represented. In that case, specially if many states band together, that might even be granted by the Supreme Court. The data, as required by the constitution, is certainly available and point to lack of representation. But it will take some time.
Secondly, it will lead to negative impact on women of Uttarakhand state, specially in unreserved category. For SC, ST and OBC, the state reservation of women will continue. This makes for an unpleasant situation, but I am sure our women candidates will rise to the occasion and fight legally as well as perform admirably in the exam.
Impact on Exam date
As the next hearing is kept on 22nd August, this might lead to an extension of exam date. However, there is a chance that the Commission and the candidates themselves will try and schedule the hearing earlier. In UP, 1 week after the judgment came, the commission conducted main exam including of newly admitted candidates. This possibility cannot be discounted in Uttarakhand.
It is to be noted that the commission will not prefer to conduct a separate exam for these candidates. Thus, now we have a chance of exam being delayed, but we cannot be sure. We cannot say how much delay they will be, if it happens.
What students should do now
Thus, all those who are already in for mains should continue their preparation with the assumption that exam will happen on time. Whatever happens in the court will not impact you. That means, women candidates already in will not be shown the door. You are writing the exam. If you don't prepare, others are still preparing and will get selected. Ultimately, this exam is about persistence. If you do get more time, better for revision. But your preparation now will decide your selection
We at Oracle IAS stand solidly behind you.
-Team Oracle IAS
P.S : Feel free to contact us for any doubts/issues related to preparation at 9997453844.
---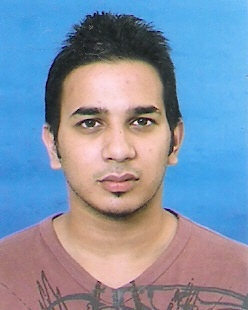 Latest posts by Hemant Bhatt
(see all)