UKPCS Mains is just around the corner. Serious aspirants have been burning the midnight oil and have left no stone unturned. We are in constant touch with hundreds of students and thus understand the issues they have been facing. Oracle IAS's constant endeavor is to innovate and compliment the efforts of the aspirants so that their UKPCS journey is smooth and without hurdles. We have come out with the following books/notes:  UKPCS Mains Value Addition:  UKPCS Current Affairs 2022
Keeping with the 'last mile support' spirit and to give your preparation the final boost, Oracle IAS presents  UKPCS General Current Affairs. 
Importance of Current Affairs in UKPCS Mains:
The UKPCS examination is not held regularly. The last UKPCS was held in 2016. Aspirants have been fretting and have been anxious about how to cover the current affairs section. This post will help them in understanding what they need to cover.
In UKPCS current affairs as such does not have much weightage. The Current affairs can be rather called general awareness as topics asked are not of very recent in origin i.e last one year only, but rather are old enough that may be not be included in current affairs specifically.
What to cover for UKPCS Mains 2022 Current Affairs Section?
In the mains exam, the current affairs/general awareness is basically restricted to:
Policies and Schemes of Union Government
Policies and Schemes of Uttarakhand Government
Budget and Economic Survey of Uttarakhand Government
Current Affairs is basic general awareness,
Some examples of current affairs/general awareness- 

Himalayan Tsunami happened in 2013 asked in 2016
Green Bonus 2014 asked in 2016
Bharat Nirman 2005-06 asked in 2016
Brexit has been in news since a decade but was asked in 2016
Trade policy (2015-20)
Recommendation 14th FC in 2016
Highlight of UK budget in 2016-17 asked in 2016
India's bid at UNSC asked in 2016, but it is an old issue
Oracle IAS's Suggestion for UKPCS Mains 2022:
After analyzing the past papers and trends, we suggest:
Whatever your source is (own notes, monthly magazine, Oracle IAS notes) must  be exam oriented. Go through the past year papers yourself and read selectively as per the need of the exam.
Get out of UPSC zone and don't make the paper analytical by presenting facts that have not been asked unnecessarily.
Even if  UKPCS asks from current affairs section, that will be restricted to 20/25/50 words question. Example:

Quad
AUKUS
13 district- 13 destination
Pradhan Mantri Gareeb Kalyan Ann Yojna
What is Oracle IAS offering?
For UKPCS Schemes, policies, Budget and economic survey follow our UKPCS Mains 2022 Value Addition book(Click here)
For Current Affairs/General awareness, we have created PDFs as per the requirement of the exam
'You should know section'  in PDFs
---
Note: These are not holistic documents but cover important aspects. To all the aspirants enrolled with Oracle IAS, supplement this document with the notes/books provided by us. Moreover, revise your test series model answers as many schemes/policies/current topics are discussed over there.
---
IR PDF:
---
Social Welfare and Social Legislation
---
UKPCS Miss. Topics and Current Schemes
---
Call 999 745 3844 for details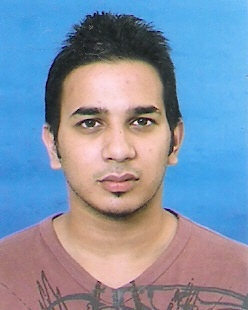 Latest posts by Hemant Bhatt
(see all)