Oracle IAS, the best coaching institute for UPSC/IAS/PCS preparation in Dehradun brings to you UKPCS Science (paper #6).
A transformer is an electrical device that takes electricity of one voltage and changes it into another voltage. A distribution transformer or service transformer is a transformer that provides the final voltage transformation in the electric power distribution system, stepping down the voltage used in the distribution lines to the level used by the customer.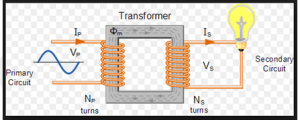 It works on the principle of electromagnetic induction.  A varying current in one coil of the transformer produces a varying magnetic field, which in turn induces a voltage in a second coil. Transformers have become essential for the transmission, distribution, and utilization of alternating current electrical energy.
Step up and Step down Transformer
This type of transformer is categorized on the basis of a number of turns in the primary and secondary windings and the induced emf.
Step up transformer transforms a low voltage, high current AC into a high voltage, low current AC system In this type of transformer the number of turns in the secondary winding is greater than the number of turns in the primary winding. If (V2 > V1) the voltage is raised on the output side and is known as Step up transformer
Step down transformer converts a high primary voltage associated with the low current into a low voltage, high current. With this type of transformer, the number of turns in the primary winding is greater than the number of turns in the secondary winding. If (V2 < V1) the voltage level is lowered on the output side and is known as Step down transformer
---
---
UKPCS Mains Study Material subject wise
The notes are strictly as per UKPCS syllabus (topic wise):
Individual Polity Cost: Rs. 1500/- (including shipping)
Individual S&T Cost: Rs. 1500/- (including shipping)
Individual Geography Cost: Rs. 1500/- (including shipping)
Individual Economics Cost: Rs. 1000/- (including shipping)
Individual Ethics Cost: Rs. 1000/- (including shipping)
Individual History Cost: Rs. 1500/- (including shipping)
---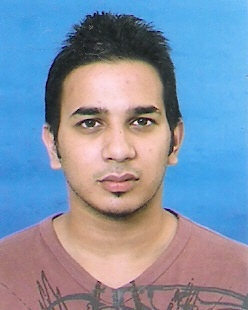 Latest posts by Hemant Bhatt
(see all)