Oracle IAS, the best coaching institute for UPSC/IAS/PCS preparation in Dehradun brings to you UKPCS Science Life Sciences (paper 6)
Animal Cell
All animal cells are multi-cellular. They are eukaryotic cells. Animal cells are surrounded by plasma membrane and it contains the nucleus and organelles that are membrane bound.
Animal cells are of various sizes and have irregular shapes. Most of the cells size range between 1 and 100 micrometers and are visible only with help of microscope. Trillions of cells are found in the human body. There are many different types of cells, approximately 210 distinct cell types in adult human body.
Animal Cell Definition 
Animal cells are eukaryotic. Animal cells have outer boundary known as the plasma membrane. The nucleus and the organelles of the cell are bound by a membrane. The genetic material (DNA) in animal cells is within the nucleus that is bound by a double membrane. The cell organelles have a vast range of functions to perform like hormone and enzyme production to providing energy for the cells.
The components of animal cells are centrioles, cilia and flagella, endoplasmic reticulum, golgiapparatus, lysosomes, microfilaments, microtubules, mitochondria, nucleus, peroxisomes, plasma membrane and ribosomes.
Animal cell contains membrane bound nucleus, it also contains other membrane bound cellular organelles. These cellular organelles carry out specific functions that are necessary for the normal functioning of the cell. Animal cells lack cell wall, a large vacuole and plastids. Due to the lack of the cell wall, the shape and size of the animal cells are mostly irregular. The constituents of animal cells are structures like centrioles, cilia and flagella and lysosomes.
---
Cost- Rs.5000/- (including shipping)
(~2500+ pages)
---
UKPCS Mains Study Material subject wise
The notes are strictly as per UKPCS syllabus (topic wise):
Individual Polity Cost: Rs. 1500/- (including shipping)
Individual S&T Cost: Rs. 1500/- (including shipping)
Individual Geography Cost: Rs. 1500/- (including shipping)
Individual Economics Cost: Rs. 1000/- (including shipping)
Individual Ethics Cost: Rs. 1000/- (including shipping)
Individual History Cost: Rs. 1500/- (including shipping)
---
Contact us for:-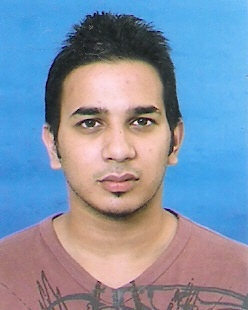 Latest posts by Hemant Bhatt
(see all)